Product Description
Applications
3A Zeolite Molecular Sieve : Mainly used for the drying of petroleum cracking gas, olefins, refinery gas, oil field gas, chemical, medical Industrial desiccant such as medicine and insulating glass.
4A Zeolite Molecular Sieve : It is mainly used for the drying of natural gas and various chemical gases and liquids, refrigerants, pharmaceuticals, electronic materials and volatile substances, argon purification, separation of methane, ethane and propane.
5A Zeolite Molecular Sieve : Mainly used for the separation of normal isoparaffins, oxygen and nitrogen separation, drying and refining of chemical, petroleum natural gas, ammonia decomposition gas and other industrial gases and liquids.
13X Zeolite Molecular Sieve : It is specially used for the purification of raw material gas (also removing H2O and CO2) and hydrocarbons in large and medium-sized air separation plants.
Company Information
Jiangsu XFNANO Materials Tech Co.,Ltd ( XFNANO) was founded in 2009, which is the earliest graphene enterprise in the world, mainly focusing on the R&D and manufacture of graphene, graphite, fullerene, carbon nanotubes, molecular sieves,etc. The production capacity of graphene powder is 50 ton yearly and graphene dispersion is 1000 ton yearly.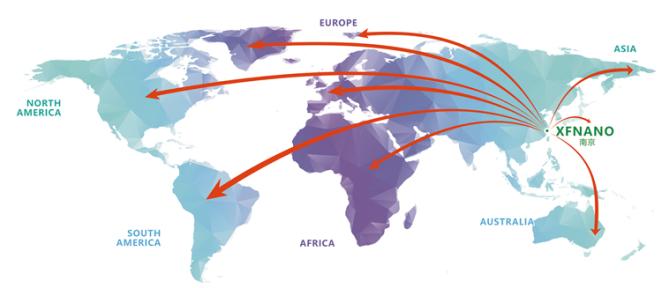 We export to all over the world and accumulated over 20,000 customers.
Certifications
We owned many patents and passed ISO9001 certification also certified by SGS. We have successfully registered Trademark "XFNANO" in US Patent and Trademark Office.