Optical N-BK7 windows are ideally suited for industrial applications. Available uncoated or with a MgF2 anti-reflection coating, windows are often used as a protective element between two environments.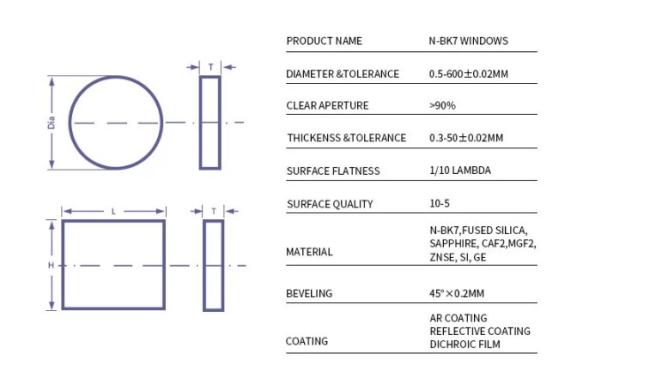 Optical windows are falt, plane parallel plates which are often used as protective barriers for electronic sensors or detectors from outside environments. When selecting windows, please consider materials, transmission, scattering, parallelism and resisitance to certain environment or mechanical properties of the substrate.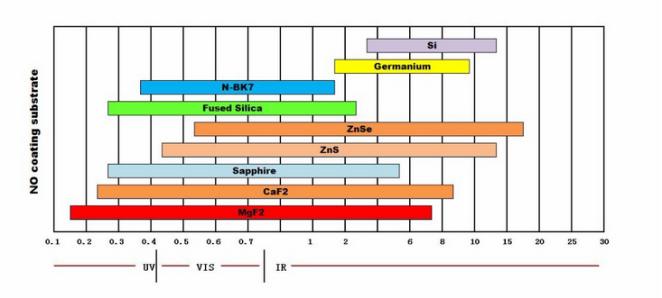 Shenyang Ebetter Optics Co., Ltd. offers standard and high precision optical windows in round,square, wedge shapes. We also support custom made optical windows in a variety of substrates, such as UV Fused silica, N-BK7, Germanium(Ge), Silicon(Si),Zinc Selenide(ZnSe). The high precision parallelism of 10 arc seconds, surface quality of 10/5 and flatness of λ/20.Single layer or multi-layer anti-reflection coatings are available.
Website:http://www.ebetteroptics.com/productshow.php?cid=18&id=43
Alibaba Shop:
https://ybtoptics.en.alibaba.com/productlist.html?spm=a2700.icbuShop.88.17.abf724560lDX4r