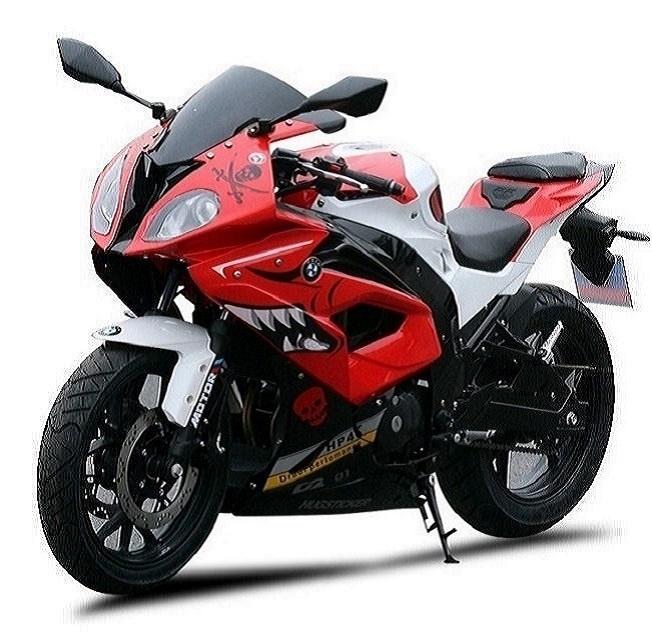 power rate:

5000W/8000W/10000W

Packing Deminsion:

2100*780*1200mm

Wheelbase:

1460mm

Max speed:

140KM/H

Standard range:

80-140km

Climbing:

15degree

Charge time:

≤8hours

Front brake:

disc brake

Rear brake:

disc brake

Tyre:F/R

17inch vacuum tyre

Charging times:

lead-acid≥350times;Lithium

≥1000times

LIGHTS

LED

Net weight:

115KGS with out battery

Loading capacity:

150-200KGS

Color option:

RED/ BLUE/ BLACK/GOLDEN or some other color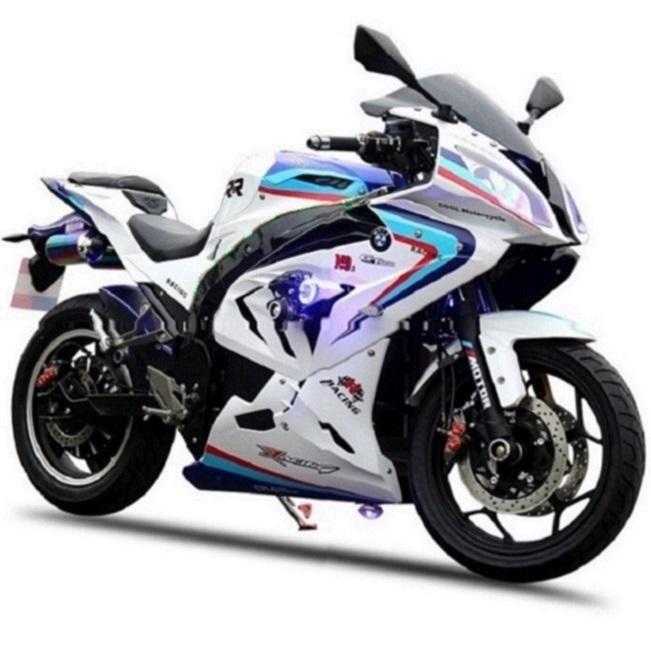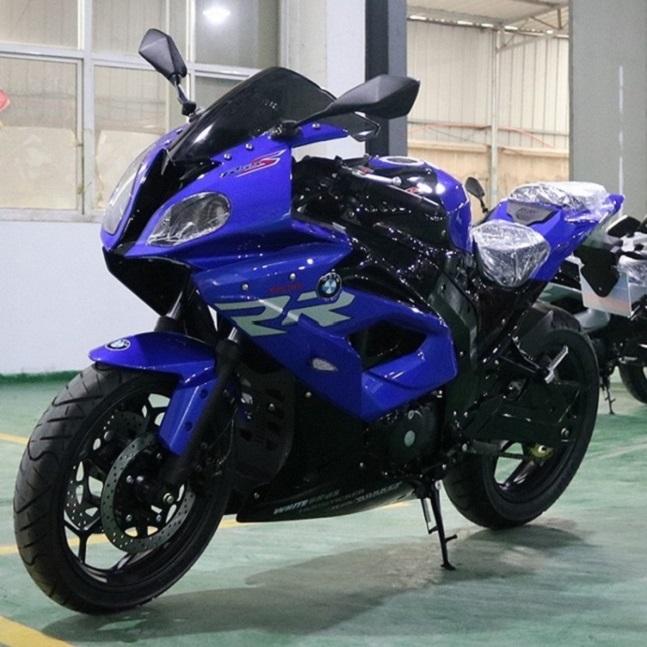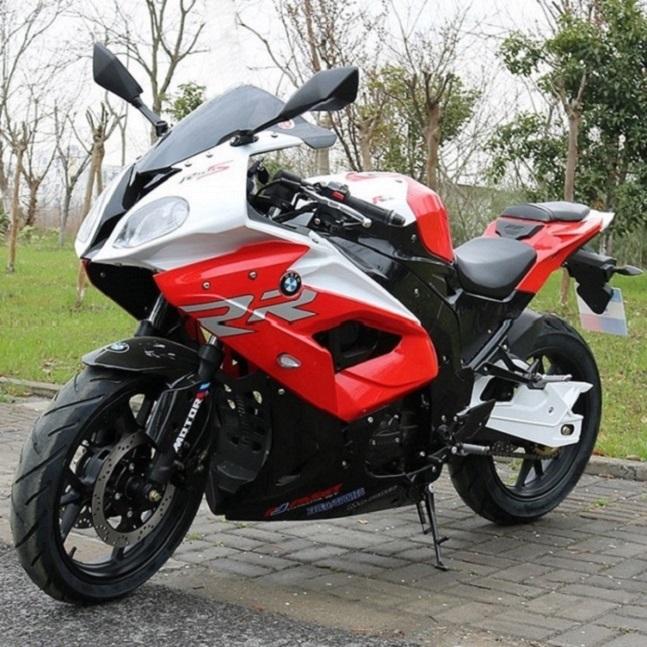 Electric Motorcycle Series!
These are almost best electric motorcycles for the public road. The racing electric motorcycle with cool design and it isn't for a novice or the faint of heart. It is, though, an awesome machine and we should celebrate its mere existence. It is with front tire 110/70-17 inch, and rear tire 140/70-16 inch. These models are FULL SIZE electric motorcycle, we use the real motorcycle frame for these products, the overall length is 1950-2100mm, I think many men like it! It also has a high speed, according to actual measurement, it's max speed can reach 100km/h, come on, let's experience speed and passion. They're waiting for you here. And they're always ready, starting, sprinting, flying!
We have more than 9 years experience of electric motorcycle and scooter. Our engineer has good adjustment method for different requirements. Here in Hanbird, we make a good coordination between the motor, the controller and the battery. We've got all the best combinations for battery and motor. All you need is to choose the specification you or your customers like, the rest of the thing you can give us to do it. Please feel free to contact with us to get more information.
***************************************************************************************************
For Personal Buyer or customer have no importing experience, please
PAY ATTENTION:
Hello, dear friends, nice to meet you. Very honored to your choose and buy our products. We are a professional manufacturer and trader, specializing in the R&D, manufacture and sales of Electric bikes and Electric scooters and also high-tech Electric vehicles, located in national development base of Electric vehicle in Wuxi city, we have more than 9 years of experience of this kind of electric vehicles. Here in Hanbird, we have the professional maintenance. Here to buy the vehicle, you don't have to worry about, the general problem we can through the video to let you learn how to solve the problem. As long as it is quality problem, we will send you spare parts. Have any situation, please do not hesitate to contact our customer service.
In China, the logistics shipping cost and documents cost is same for 1 unit and 5 units product, if you just need one unit, the price must higher than bulk order. If you buy more and even you want to try this product in your local market, we'll provide you good price and technical support to help you starting the business.
About the SHIPMENT.
Please note that the electric vehicle can be only taken delivery of the goods and can NOT be delivered to the door.
Shipping to the sea port of your country:
1. As all of our product are mostly not a small parcel which can be delivery by international courier door to door. Express to your address is impossible.
2. We choose land (train) or sea transportation which may take about 25 -45 days (according to your location) in delivery. And please notice that the air shipment is impossible for this product, because there is a huge battery inside. The price will be USD2000-5000 for one bike if you insist on air shipment.
3. Buyer must be aware, that the price is just cover the cost and freight to the sea port in your country. If buyer do not have import experience then we can recommend a forwarder's agent in buyer's country to assist.
***************************************************************************************************
There are some clear advantages to going electric: no need to visit the gas station, no oil, no exhaust, etc. In addition, there are a host of benefits experienced by our customers on a regular basis that are not as obvious. Behind the design of each cutting edge model is a philosophy of elegant simplicity that keeps the weight of the motorcycle low, virtually eliminates all routine powertrain maintenance and yields stealthy acceleration. The result is an incredibly exhilarating ride and an ownership experience that appreciates mile after mile. Did we mention that there's also no routine powertrain maintenance?
Charging a Electric Vehicle is easy. Charging requires no additional equipment or installations. Bring your vehicle home, plug it into your nearest outlet. Done. Just like use you iPhone, of course it has bigger size.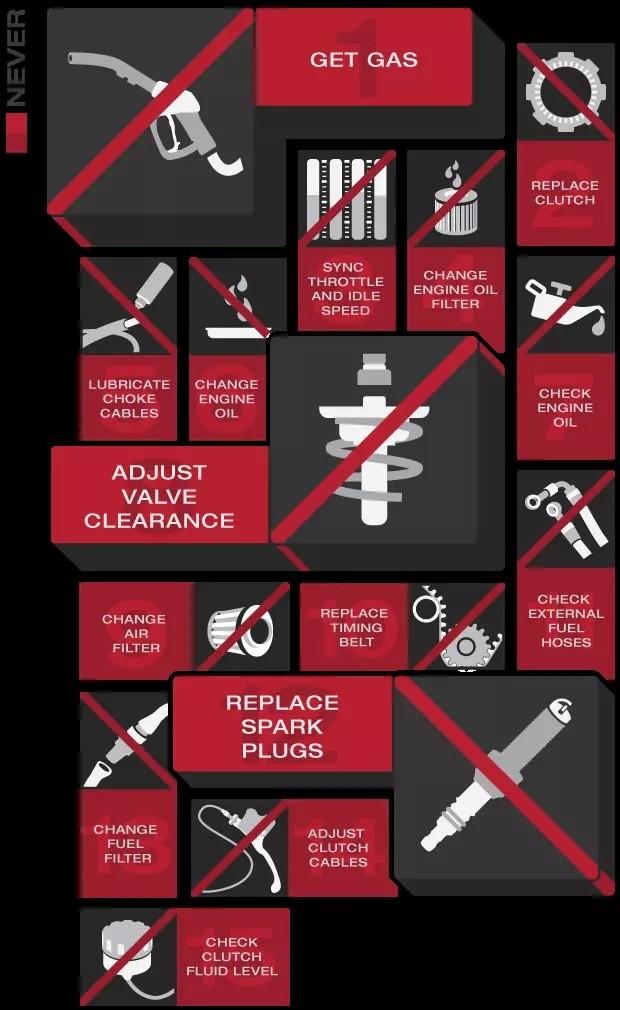 1. Why there is no power?
Pls check if the battery is fully charged.
Pls check if you turn on the blue button under the cover.(You can contact our service to find the exact location of the blue button)
Pls check if you turn on the power on the handlebar.
2.How to maintain it?
Our electric motorcycle is durable, you do not need to oil it as it is electrical and does not have a chain. You just need to charge it and use it.
If some parts are damaged, you can contact us for help, sending some small parts to you is cheap.
If you will not use it for a long time, please turn off the blue button to cut off the power to protect the battery. Better use it regularly.
3. Is there any spare parts?
If you order for more than 20 units, we can give you some spare parts for free.
If you want extra spare parts, you can contact our service for help.
4. How long should I replace the battery or other main parts?
For lead-acid battery, usually it can be used for more than 500 cycles.
For lithium battery, usually it can be used for more than 2000 cycles.
If you feel the power is not enough than before, you can consider about replacing.
For the tire, it depends, but if you feel it is time to replace the tire, you can replace it. Do not replace it until it is worn too much.
5. How to use
When you receive our 17" electric motorcycle, please check if there are any damages, you can sign it only if it has no damages.
There is a blue button uner the cover, you need to turn it on, then it will connect to the battery.
Use the charger to charge it. The red light means charging, when the light turn green, then it is fully charged. The
charger is plug in, the input is 220v, if the voltage in your country is different, you need to contact us to order a special charger for it.
Insert the key, turn on the button on the handlebar, then twist and go.