Marble clock is copied as solid marble stone. This marble grain is popular in European market. The frame of clock is mdf. The clock can show time, date and temperature. The fehrenheit and celsuis can be transferred by pressing "UP" button. This marble clock has three groups alarm. Decorating in the living room, make the life more luxury. The size and shape of this led clock is customized. Welcome to your enquiry.
Other detail as follows,
Available colors of LED display: red, blue, green, white
Logo shown: silk printing or laser carving
Unit package: 1pc/bubble bag/kraft box
With USB line
Meas: 53x30x38cm/60pcs
N.W./G.W.: 15/16kgs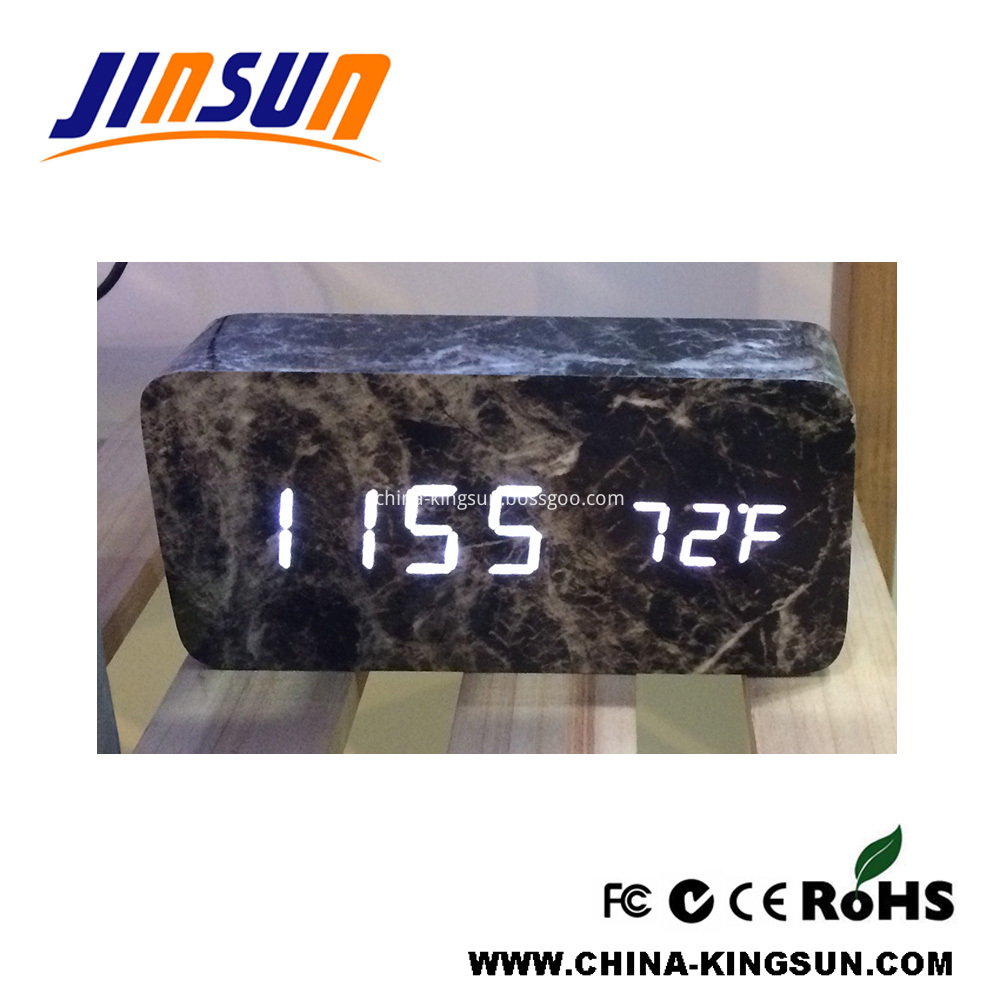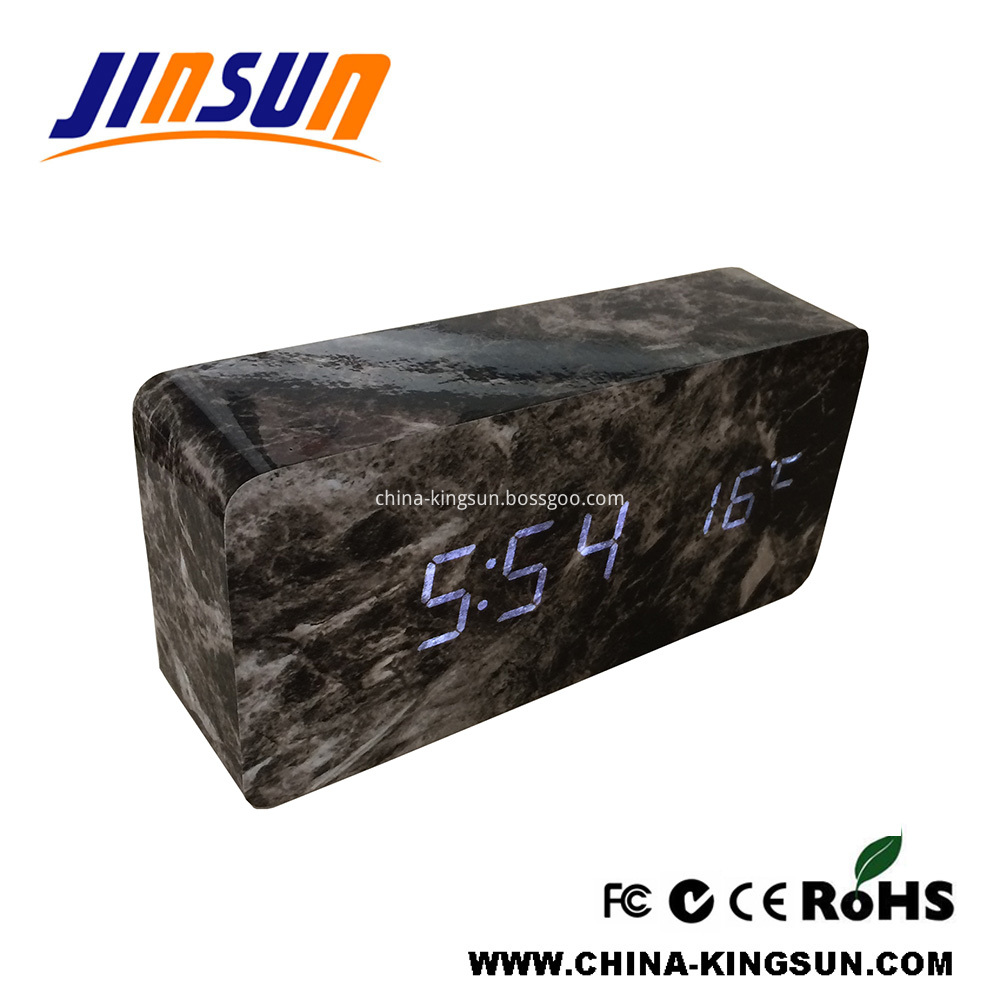 Ningbo Kingsun Industry Co., Ltd, is an industry and ECO export company. Specializing in wood LED clock, LED clock with pen holder, speaker, tissue box and so on. We have perfect experience in professional research & design, and cover all process of production with strict quality control system.
We could develop new products by ourselves, and also could design and produce perfectly according to customer's requirements.
Relying on competitive advantages of excellent quality, equitable price, prompt delivery, professional service, and classic management.
We are looking forward to establishing long-term, mutual-beneficial and friendly business relationship with our esteemed customers.
http://www.china-kingsun.com