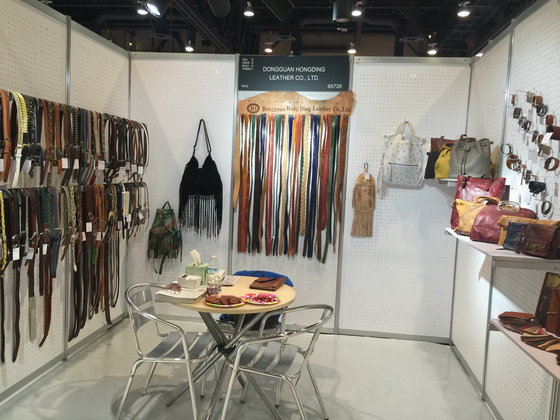 Dongguna Hongding Leather co.,LTD is specialized in belts, bags,wallets,and other leather accessories.
The factory covers a total construction area of 4500 square meters, owns the total existing staff of around 260 people, and has the annual production capacity around 2 million pieces, which are mostly exported to Europe, America. And Southeast Asian Countries.

HongDing Strives to standardizing management, keeping improving the worker and product quality. Therefore it leads a leading position in the local industry in the field of leather processing technology and leather products. We are capable of completing and shipping goods by meeting the customers quality standard and required deliveryschedule. After years in business, our products and service get the praise and trust of customers and has established a good business partnership with CalvinKlein, Tory Burch,Abercrombie&Fitch,American Eagla outfitters. Target,Jcrew,Ann Inc,Gap Inc,And VF.

Selling Categories
- Fashion Accessories >> Belts
- Fashion Accessories >> Ladies' Handbags
- Fashion Accessories >> Wallets, Purses & Card Cases
- Luggage, Bags & Cases >> Digital Gear & Camera Bags
- Luggage, Bags & Cases >> Handbags, Wallets & Purses