Application of fiber laser marking machine :
1. All metals:
gold, silver, titanium, copper, alloy, aluminum, steel, manganese steel, magnesium, zinc, stainless steel, carbon steel / mild steel, all kinds of alloy steel, electrolytic plate, brass plate, galvanized sheet , Aluminum, all kinds of alloy plates, all kinds of sheet metal, rare metals, coated metal, anodized aluminum and other special surface treatment, electroplating the surface of the aluminum-magnesium alloy surface oxygen decomposition,etc.
2. Non-metallic:
Non-metallic coating materials, industrial plastics, hard plastics, ceramics, resins, cartons, epoxy resin, acrylic resin, unsaturated polyester resin material.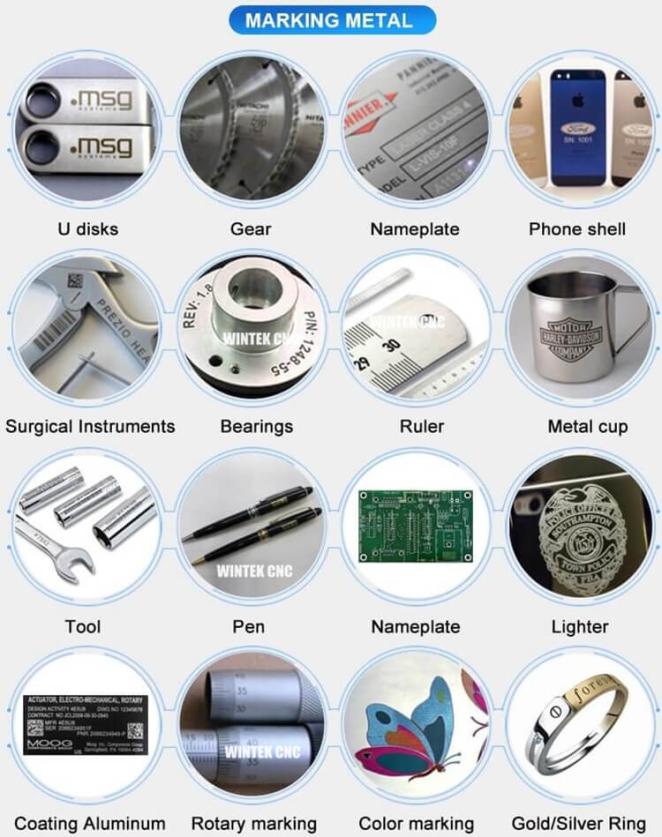 Machine details :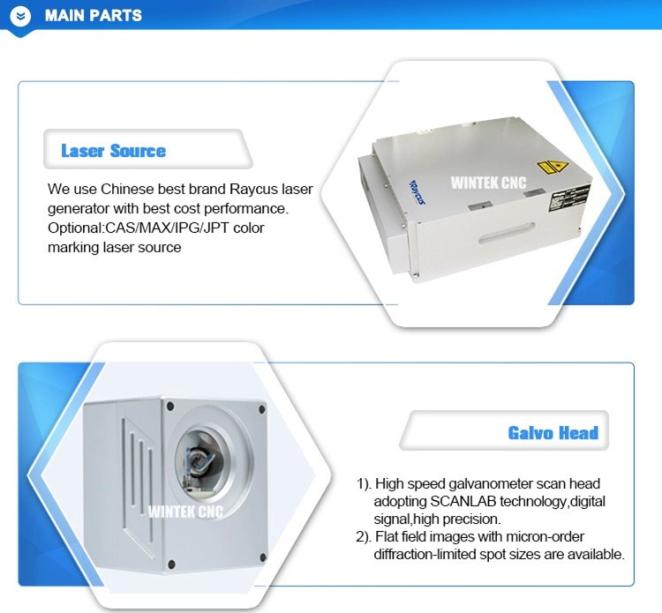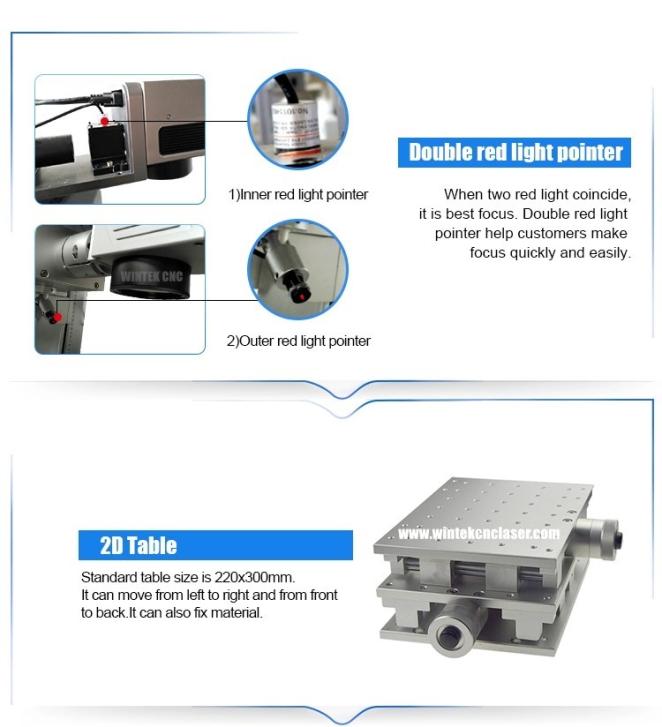 For more information, please visit :
https://www.wintekcnclaser.com/Fiber-Laser-Marking-Machine/Metal,stainless-steel-laser-engraving-machine-for-sale---metal-laser-engraver-74-161-1.html
Or welcome to contact us directly :
Jinan Wintek CNC Equipment Co.,Ltd
Email : info(@)wintekcnc.com
Whatsapp: 0086-13678816312
Website : www.wintekcnclaser.com