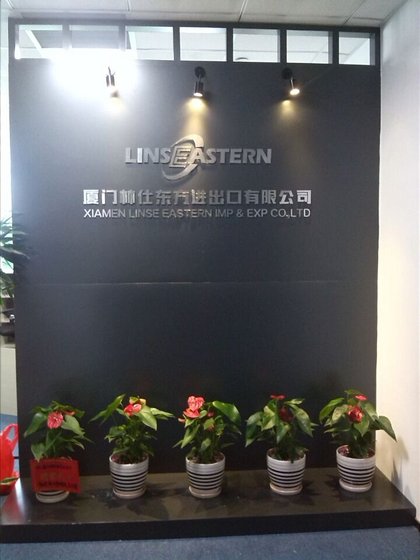 SINOSPARE is the trade mark of its company M/S Xiamen Linse Eastern Import & Export Co.,Ltd,which is based in Xiamen city of China and was established in 2009 specially for the integrated supply of cement plant machineries & spare parts to oversea cement industries and other heavy industrial sectors.

As an integrated supplier,SINOSPARE provides an One-Stop purchasing service as well as consulting service.By years of field experience and concentration on MRO(Maintenance,Repair& Operation)sector of heavy industries,parts and auxiliary equipments for steel production plant, mineral processing plant,non-ferrous metal processing plant as well as cement production plant could be supplied timely without any discrepancy according to customer specific requirements for their storage purposes or emergency cases.

Presently, SINOSPARE is dedicated in cement industry and devoted to an economic solution for end users, for whom it helps with saving the time and cost during their regular & repeated purchasing programmes for the parts & equipments required by their production line,by an integrated competitive & qualified supply of all concerned spare parts covering Rotary Kiln,Roller Press,Cement Mill,Vertical Roller Mill,Preheator, Stacker& Reclaimer,Crusher,Bag House,Electrostatic Precipitator,Belt Conveyor,Bucket Elevator,Chain Conveyor,Fan & Roots Blower,Pump&Valve, Motor&Gear Box,Electronics,Hydraulics,Automatics,Instruments...etc.

Now, together with the efforts contributed by the main Chinese designers & contractors of cement plant and the main machinery manufacturers with which SINOSPARE had cooperated for years,it has acquired very good reputation from its customers from Pakistan,Saudi Arabia,Vietnam and Yemen.

SINOSPARE will be constantly acting as a right hand of its customers, creating really value and making the difference.

<!-- ALIBABA.COM TRADE ASSURANC

Any inquiries or questions,please do not hesitate to contact me. Cqp at sinospare.com. Thanks.
Selling Categories
- General Industrial Equipment >> Filter Supplies
- General Industrial Equipment >> Material Handling Equipment
- General Industrial Equipment >> Ventilation Fans
- Manufacturing & Processing Machinery >> Construction Material Making Machinery
- Manufacturing & Processing Machinery >> Mining Machinery