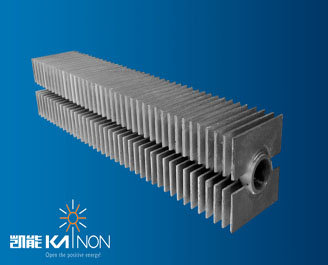 Membership

Free member

Registration Date

2016.12.28

Country/Region

China

City

Qingdao

Contact

Grace (Ms.)
Kaineng Environmental Protection Technology Co.,Ltd (Stock Code: 838388) is located in Jiaozhou, Qingdao, the national leading high-tech enterprise, and specialized in producing submerged arc furnace waste heat boilers, power plant low temperature economizers, generators waste heat boilers. It is formally listed on main board on August 5th,2016, referred to as Kaineng Tech. The company mainly manufactures energy saving and environmental protection products, such as flue gas waste heat boiler, low temperature economizer, oil and gas fired waste heat boiler, needle pipe, H-finned pipe, marine boiler and different kinds of pressure vessels.

Kaineng has qualified to produce Class-A boiler componentsclass B boiler, design and produce Class D1/D2 pressure vessels. The company has obtained ISO9001: 2008 Quality Management system certification of France Bureau Veritas, ISO14001: 2004 Environment Management system certification and OHSAS18001: 2007 occupational health management system certification, and also gained the works approval by many classification societies: USA ABS, France BV, Norway DNV, Britain LR, Germany GL and China CCS.
Kaineng is specialized in producing needle pipe, H finned pipe heat transfer enhancing components waste heat boiler and so on energy saving and environmental protection equipment since 1999, with more than 230 employees, including 50 engineers. The factory covers the area of 73000m , and has more than 300 sets of production equipment, including 10 needle pipe welding production lines, 12 H finned pipe welding production lines. Annual production of needle pipe enhanced heat transfer components is more than 3600 tons, and H finned pipe enhanced heat transfer components is more than 8500 tons. More than 12000 sets of different kinds of needle pipes, H-finned pipe waste heat boilers and pressure vessels have been produced. We are engaged in waste heat utilization since 1999, a professional manufacturer and leader in waste heat boilers.