Flexible Film (EPU-Elastic Polyurethane Film) / Privacy Film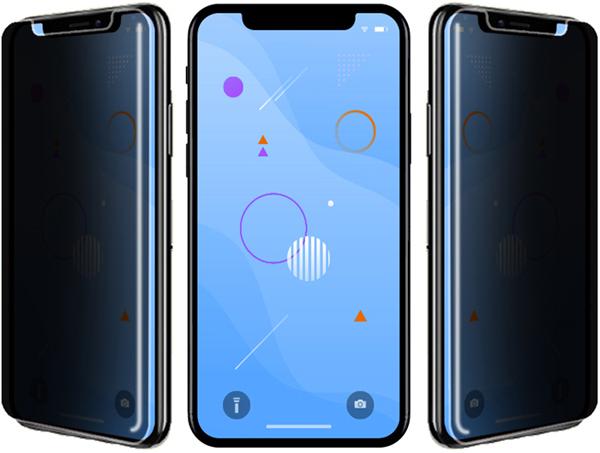 Films to prevent various damages caused by personal information leakage by adjusting the viewing angle on the display to prevent viewing the screen from the side
Excellent curvature and transparency compared to TPU.
Flexible film is used in industrial, construction and automotive interior / exterior materials and have achieved high market growth rate. Recently, due to the change of the 3D structure and the Folding Display, Development of a new material , flexible material (EPU), has become necessary.
• Transmittance 93%
• Price is about 1/3 of PI, PPF
• Self Healing
• Heat resistance 300℃
• Thickness : 20um ~ 300um
3D Full Cover
• By applying our core technology regarding film application and additive, curved surfaces can be attached by changing the filling method and minimizing product thickness.

Anti-Shock
• Composed of a composite structure of elastic EPU Film and Optical PET film, it is completely blocked from external impact.
Self-Healing
• Scratch, self-healing ability to heal after a certain period of time even if nail marks occur on the surface.
Rainbow Free
• Film surface special coating minimizes rainbow phenomenon and implements clear image quality.
Property
Test Method
Unit
Value
Note
Optical
Transmittance
ASTM D 1003
%
62±5%
-
Left View Angle
(Left / Right )
MNT-PF-01
-
32±3
Angle
Unit : 1˚
Haze
ASTM D 1003
%
≤30
-
Film Thickness
-
㎛
185±15
-
Physical
Acryl Peel strength
ASTM D 1003
g
1,300~2,000g
-
Packaging
Wide
-
mm
1,000~1020
-
Length
-
m
100~500
-