Flexible steel mesh gabions for bank control / hexagonal gabion box
Product Description:
These are manufactured from mechanically woven double twisted hexagonal wire mesh using Heavily Galvanized steel wire. The edges of the mesh are reinforced with a thicker wire called the selvedge wire to strengthen them and to facilitate construction. Gabions can be divided into cells by fitting diaphragms which reinforce the structure and make installation easier.
Zinc + PVC Coated Gabion Box
In case of marine or highly corrosive environment, an additional protection is provided by extruding a 0.5mm to 0.8mm thick PVC coating over the heavily galvanized wire. PVC coating is done on the galvanized wire prior to manufacturing of the gabion mesh.
Gabion wire mesh boxes/mattress specifications
Wire diameter/mm

Mesh size /mm

Size/m

No. of diaphragms

Deviation

2.0-4.0

60*80

80*100

90*110

100*120

120*150

1*1*0.3

0

± 5%

1*1*0.5

0

1*1*1

0

2*1*0.3

1

2*1*0.5

1

2*1*1

1

3*1*0.3

2

3*1*0.5

2

3*1*1

2

4*1*0.3

3

4*1*0.5

3

4*1*1

3

2*0.5*0.5

1

3*0.5*0.5

2

Customized according to buyer's requirement.
Advantages:
1.Stone filling is characterized by porosity that enables water to flow and doesn't create hydraulic pressure on the panels of gabion structures, it has drainage function.
2.Gabions are able to deform while still retaining their integrity, they adapt themselves to terrain where the concrete structures may crack and fail, they are suitable for unstable subgrades.
3.The high resistance and durability is secured by outstanding features of steel wire, its surface treatment by heavy galvanization or PVC coating and by the quality of stone filling. During the lifetime the pores are filled up with alluvia and the whole structure is grown through by vegetation what increases its strength and therefore is able to resist against great pressures.
4.Gabion baskets are made from double twisted, hexagonal woven wire mesh. The wire used to manufacture the gabion baskets is fabricated from high quality tensile, heavily galvanized steel, which is also available with an extruded PVC coating for additional corrosion protection, when required by the application. The double twist of the woven wire mesh provides integrity, strength and continuity to the structure by adding a non-raveling effect that prevents any accidental damage from spreading.
Gabion application:
Gabion baskets come in a variety of sizes and are best suited for gravity retaining walls, mechanically stabilized soil retaining structures, stream,bank protection, slope paving, outfall structures, weirs, etc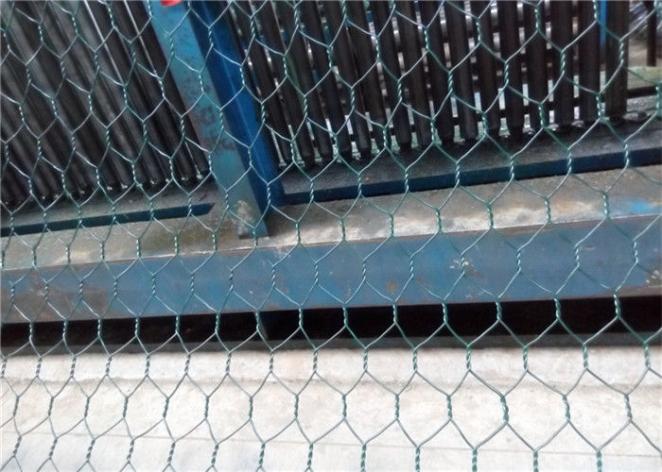 If any questions about hexagonal gabion wire mesh, pls contact us: michael(at)nova-wiremesh.com