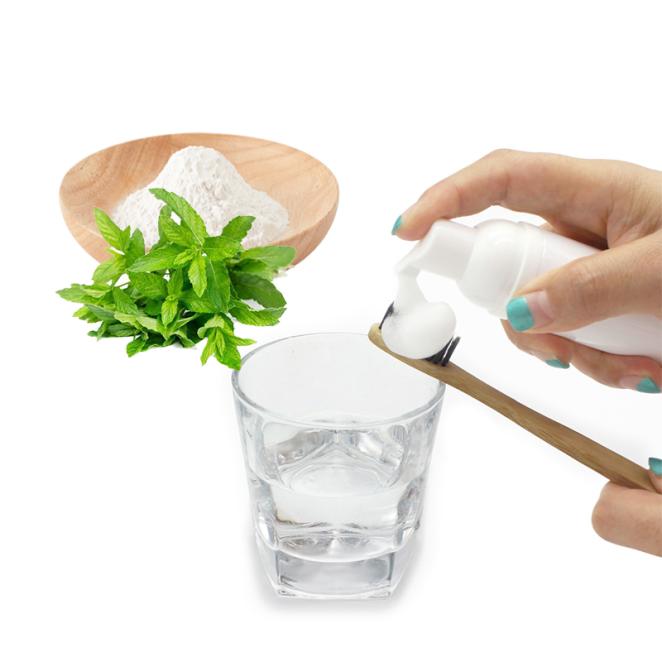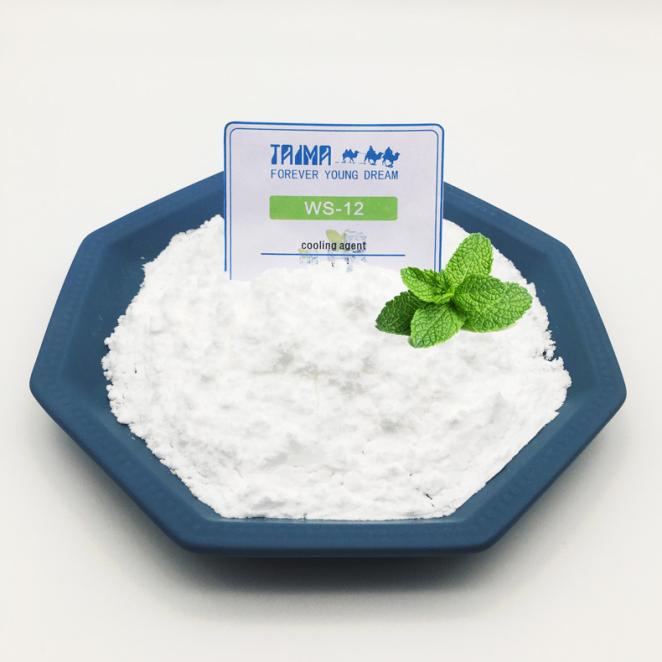 Food Grade Cooling Agent WS-12 Powder for E-Juice and Toothpaste
Advantages:
1. There is a high cooling effect without other unpleasant feelings such as bitterness, burning, stinging or tingling sensations and can bring more stimulative, fresh and aromatic sensory to the entire mouth and throat .
2. Its melting point is from 179°C to 183°C. It will not affect cooling perception of product even under temperature at 200°C.
3. Its cooling intensity can maintain 15~30 minutes and cooler than tradional menthol products.
4. When used with other flavors, it enhances the effects of the flavors. It also can be used with other cooling agents.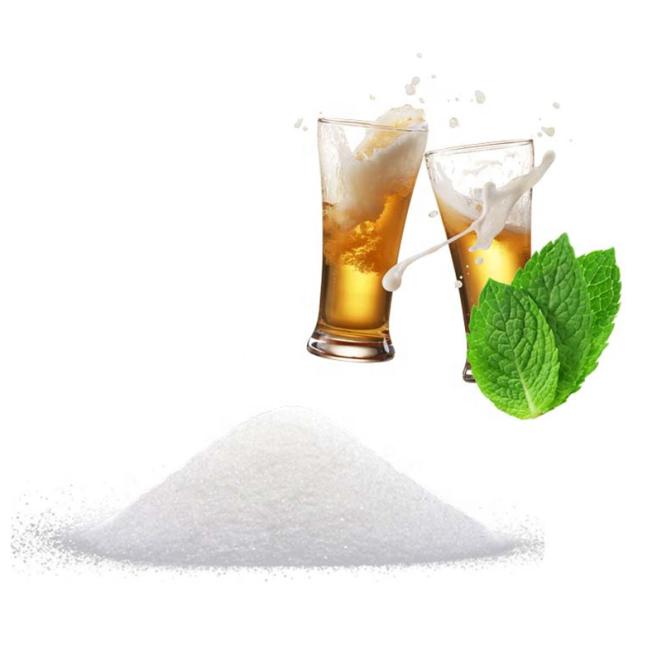 Applications:
1. Daily use products: Toothpaste, oral products, Air Freshener, skin cream, shaving cream, shampoo, sunscreen, shower cream.
2. Foods: Confectionery products, chocolate, dairy produce, beer, distilled spirit, beverage, Chewing Gum.
3. Medicines: Linctus, diminish inflammation ointment, dyspepsia, antipruritic, liniment, oral cavity acesodyne, heatstroke pill.
4. Other products: Cigarette, filter tip, tobacco, it also can be used in insectifuge.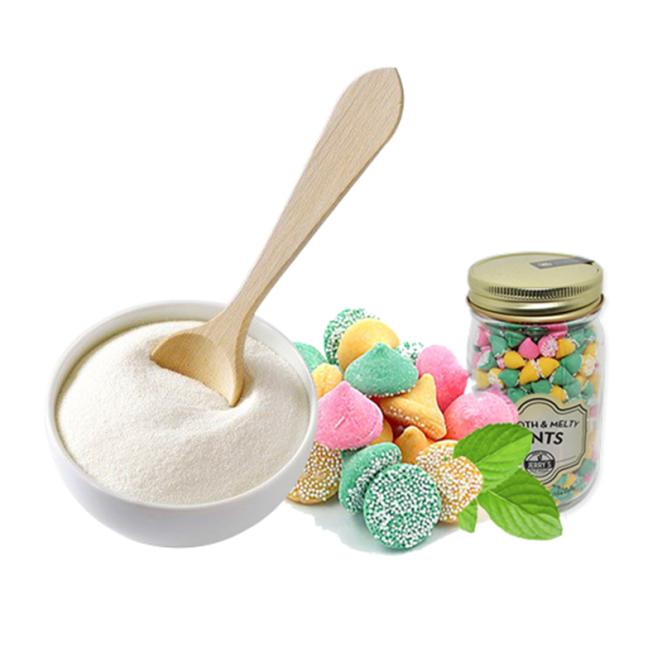 Usage:
1. Soluble in Ethanol/PG firstly, then adding water solution.
2. Or dissolved in flavors firstly, then added into your products.
3. Mixed with dementholized peppermint oil can increase the fragrance signally.
Delivery Time: within 3 -7 days after receiving payments.
Shipping Details: DHL, TNT, FEDEX or EMS.
Payment Terms: T/T, West Union, Paypal and Escrow service.
Company Information:
Xi'an Taima Biological Co., LTD. was founded in 2008, is a technological export-oriented private enterprise with the Rights of Self-Managed Import and Export, specializing in active ingredients modernized and industrialization research, development, production, and sales of natural medical botany.
Our factory covers an area of 6,000 square meters equipped with advanced equipment and the production process is in accordance with FDA.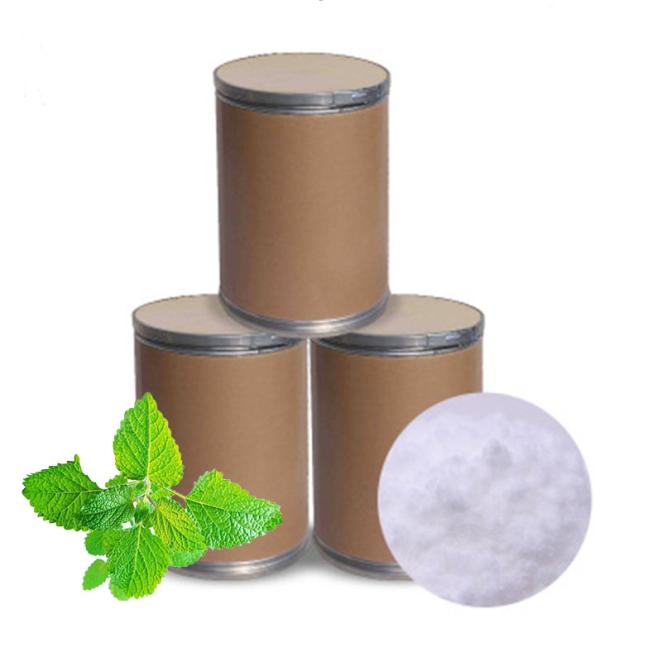 FAQ:
Q1: Could you provide free sample for test?
A1: We can provide you free sample for test, and you only need to pay the delivery cost.
Q2: Which payment terms do you accept?
A2: T/T, West Union, Paypal and Escrow service are available. But different payment terms against countries.
Q3: What's about the MOQ ?
A3: It depends on different products. Usually our MOQ is 1kg.
Q4: What's the delivery lead time?
A4: We will make delivery within 3-7 days after receiving payment.
Q5: What about the delivery port?
A5: Main ports in China are available.