Food Waste Decomposition Machine(WR-70)
Political Perspective
Prohibition on the discharge food waste in the ocean in 2013 (London Convention on 1996) and the prohibition of direct reclamation of food waste in 2015.
Social Perspective
Causing complaints from food waste facilities. Smells cause discomfort during the existing collection process. Pests and odors caused by decomposition near the collection vessel.
Economic Perspective
Food waste in Korea is 13,000 tons a day, 5 million a year. Economic costs : $ 1 trillion USD per a year.
Environmental Perspective
It generates 3.3 billions tons of CO2, which accelerates global climate change. The 3rd largest producer of CO2 in the world. It creates methane, which is 23X more deadly than CO2 if it goes to landfill.
System Specification

Product Comparison by Processing Method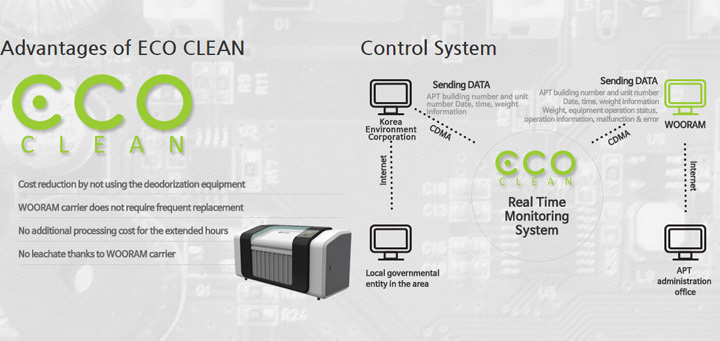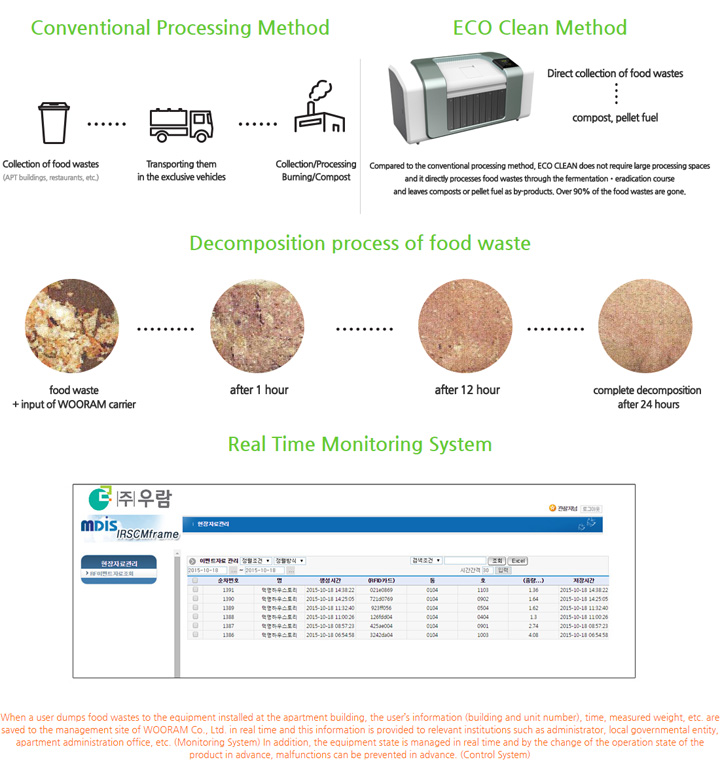 How to use RFID Card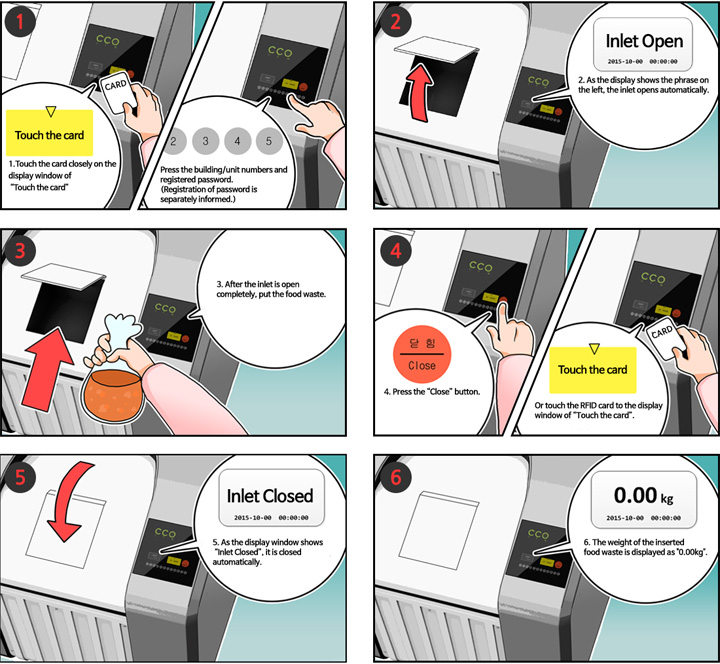 Cautions