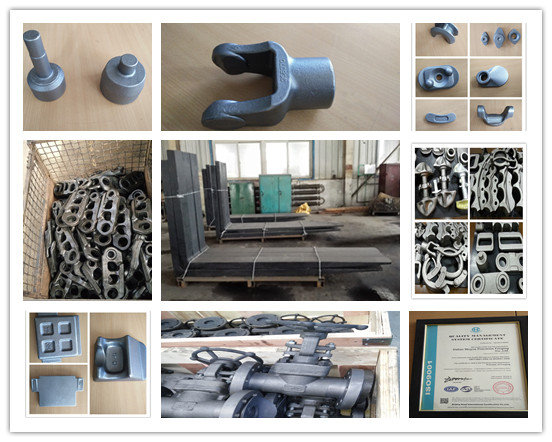 Glad you are here!
DaLian XiDa International trade company was built on 2006 which focus on export forging product's especially hot die forging parts. For the past ten years, we specialized on making good quality forging parts which widely sale to United state, Canada , Taiwan , etc and also popular use at many areas such as automatic vehicle, engineering truck, forklift ,vessel,railway, chemical valve etc,. Caterpillar line chain and forklift forks is our feature product which has export to USA for many years. Having self-owned manufacturing forging factory is our main advantage . We can control the quality and delivery time.Pay attention to customer needs is the most important thing in our company .
XiDas forging factory has two manufacturing lines--LZK2500-P (2500t hot die pressure)and JA31-250(250t hot die pressure) which can make the products below 10kg . Our factory also has 25 specialized equipment such as bar sheering machine, MFI heating furnace, quenching tank, tempering furnace, flaw detector ,shot blasting machine, Brinell&Rockwell hardness tester etc. According to the comprehensive equipment, we can do the whole process and finish the end use forging product by ourselves. Now, 35000 pcs forging parts are turned out each year. Our factory has got Quality Management System Certificate in conformity with GB/T19001-2008 and ISO9001:2008 standard.
Apart from that, XiDa international trade company has become the intentional trade corporate agent for DaLian Daduan Forging Co.Ltd . We own half shares on DaLian Daduan forging co.,ltd.
DaLian Daduan forging company's is a large size comprehensive forging company with 7 hot mould forging lines and 5 open die forging lines. Daduan can make close hot die forging below 150kg and open die forging product like forklift forks and other open die products below 10000kg.Now we would like to extend the International business. With the strong manufacturing ability , we hope to continue providing more good products.
Selling Categories
- Construction & Real Estate >> Construction Machinery Parts
- General Mechanical Components >> Flanges
- Hardware >> Valves
- Manufacturing & Processing Machinery >> Mining Machinery Parts
- Minerals & Metallurgy >> Cast & Forged