Product description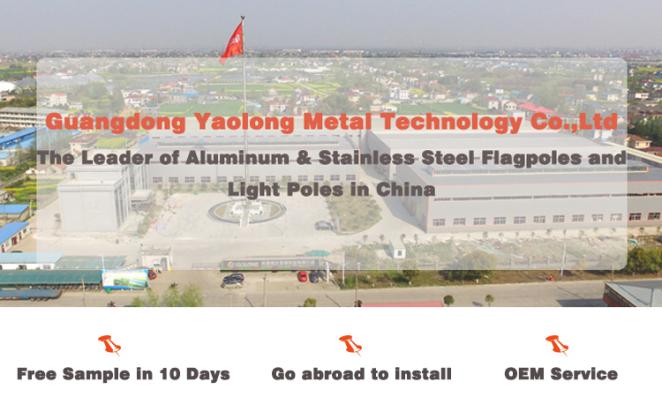 The flagpole fittings are as follows:
1.Electric flagpole:Top finial,SS hanging poles,Direction beads,Stainless steel rope,Handle,Electric winch,Powder Supply,Flagpole base
2.Manual internal halyard flagpole:Top finial,SS hanging poles,Direction beads,Stainless steel rope,Handle,Manual winch,Flagpole base
3.Manual external halyard flagpole:Top finial,SS hanging poles,Direction beads,Nylon rope,Pulley,External cleat,Flagpole base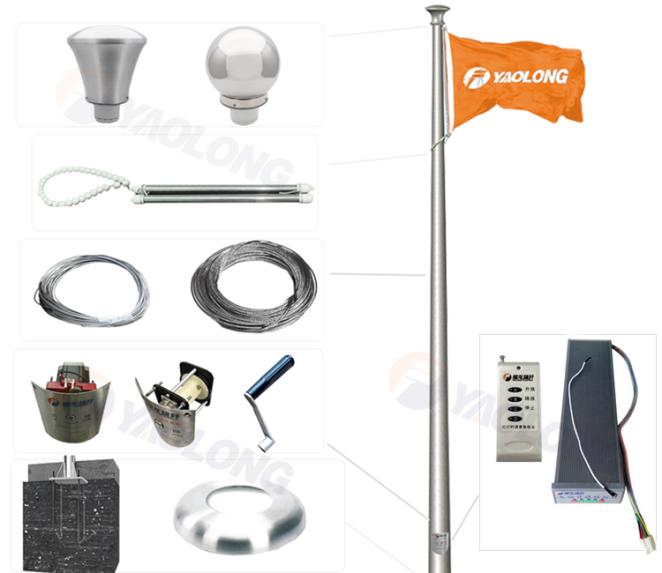 Surface Treatment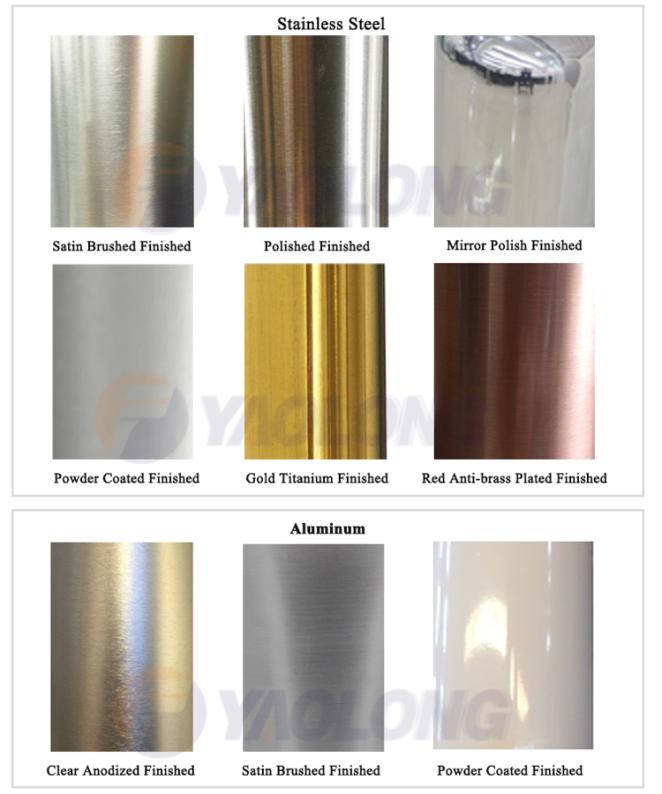 Project Cases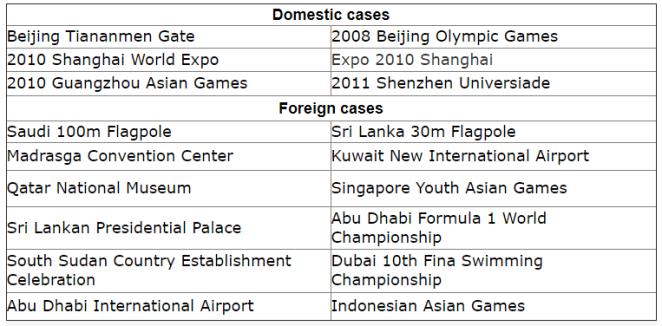 Installation Procedure
For the installation,we have six main steps.
1. Install the embedded bolts.
2. Install the top finial ball.
3. Use crane to lift up and install the flag pole on to the base plate, fasten and lock & tighten with 4 nuts.
4. Install the hanging poles and electric winch.
5. Adjust the vertical angle of the flagpole so that the flagpole is completely perpendicular to the ground.
6. Having the lift test to ensure the normal operation of the flagpole.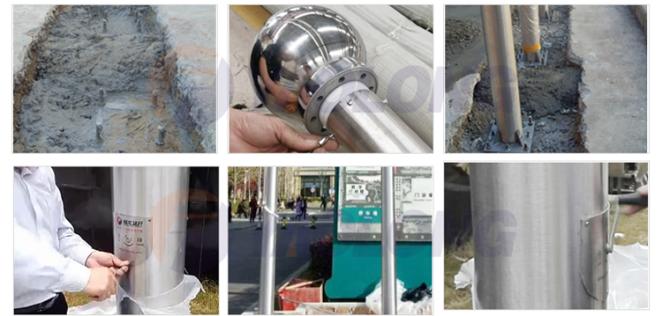 Packaging
1.Use plastic bag as first layer of packing;
2.Use bubble sheet as second layer of packing;
3.Use PE sheet as third layer of packing;
4.Use carton for accessories;
5.If the poles are ship in the LCL container,it will need the wooden case to
protect them from being damaged during shipment.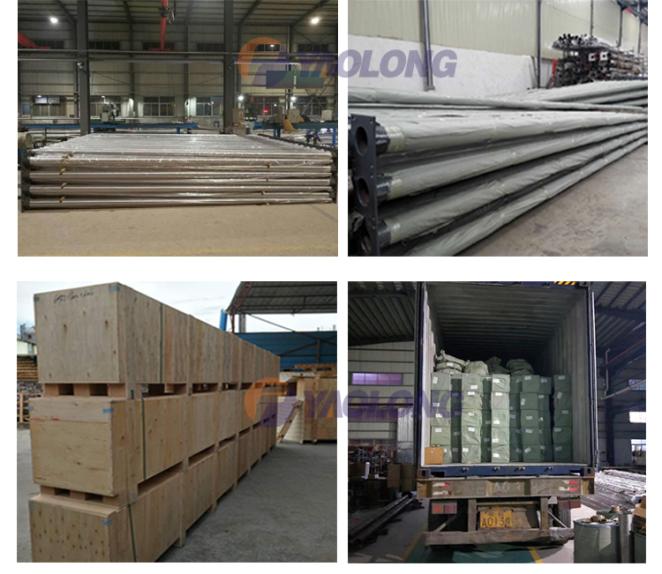 Company Information
Our total building size is about 60,000 square meters with more than 300 employees.
Our main production machine are CNC Spinning Machine,Plasma Welding Machine,Laser
Cutting Machine, CNC Pole Bending Machine,Polishing Machine,etc.Monthly production
volume is 30,000 meters and annual volume is 360,000 meters.
YAOLONG company became designated flagpole supplier for the 2008 Beijing Olympic Ga
mes, 2010 Shanghai World Expo and the Guangzhou Asian Games,the 26th Shenzhen
Universiade.Our products have been widely exported to United States,Canada,Australia,
United Kingdom,Spain, UAE,Oman,Qatar,Saudi Arabia,etc.
YAOLONG company is willing to join hands with the industry elites and continue to
compose the glorious chapter of the industry, and forge ahead with "Chinese No.1 Brand"!
Yaolong Team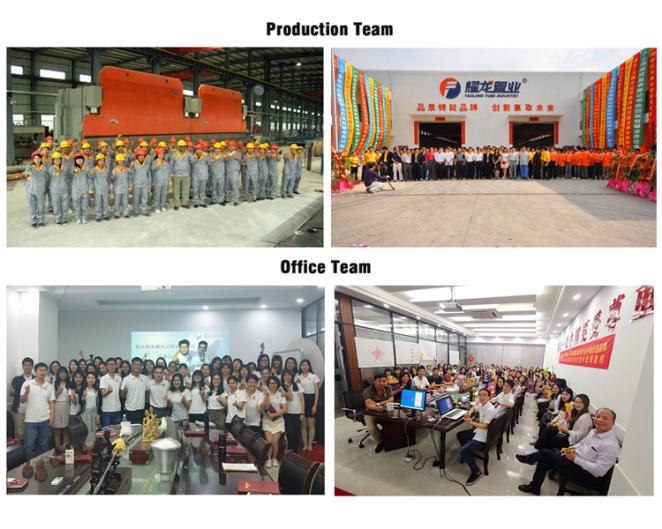 Customer Photos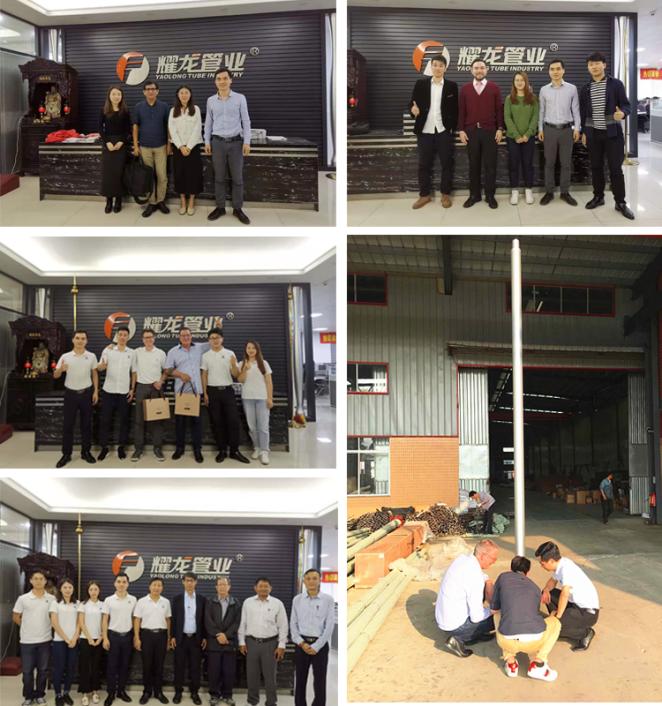 Exhibitions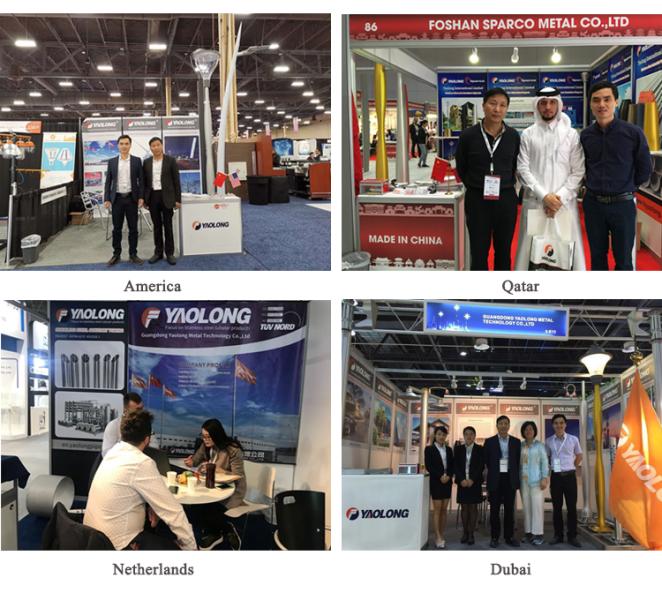 FAQ
Q1:What is your brand?
Our brand is called Yaolong.We specialized in manufacturing the stainless steel and aluminum spinning flagpoles.
Q2:How can I get a price of flagpole?
Please send us the drawing with all the specifications,we will give you an exact price.Or please give the dimensions such as height,wall thickness,material,top and bottom diameter.
Q3:We have our own drawing.Can you help me to produce the sample which we designed?
Yes,we can.Our mission is to help customers to be successful.So it's welcome if we can help you and make your design come true.
Q4:I am a small wholesaler.I am doing small projects.Do you accept small order?
Yes,we do accept MOQ 1 set.We would like to grow up with you together.Many of our regular customers grow up with us under our full support.
Q5:What kind of surface treatment do you apply?
For the stainless steel,we will have polished finish and satin brush finish.
For the aluminium,we have anodize finish,satin brush finish and powder coated.
Q6:Is the aluminium poles welded or seamless?
We have both welded and seamless.We have state of the art aluminum spinning machine from Germany,most of the poles we produce is the seamless aluminum extrusion.
Q7:What if we don't know how to install it?
We have clear instructions for installation.If necessary we can go abroad for your installation.