Four Wheels Chinese Best Flexible Dust Push Cart YJ-A408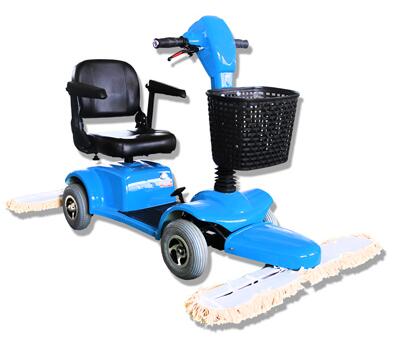 General Features:
◆ Simple in appreance.accord with human bodyengineering design.
◆ Front and read mop can be adjusted.the use of low cost.
◆ Equipped with battery powerindicator speed indicator,speaker and direction lights.
◆ Seat height adjustable,the activities of hardrails,east to ride.
◆ Handlebar,seat folding,light weight.
◆ With electromagnetic brake function,front and rear wheels with shock absorption,safe and realiable.
◆ Action fast agile,light weight and smart.
◆ Configuration curtis controller,stable and more reliable.
◆ Smart charger,efficient and safe.without care.
Ranger of use:
YJ-A408 is a single wheel drive four-wheel electric dust cart,mainly for large shoping malls,railway stations,airports and other public places daily dust removal.dust can effectively reduce the labor intensity of workers.for terrazzo,marble,grante,artifiial stone,floor tiles,PVC,steel sand,epoxy and other hard ground.

Technical Specification:
Mop size 900mm
Mileage 28km
Turning radius 1200mm
Plus pressure degree 30kg
Motor power 500w
Battery size 3x12V 12Ah
Maximum speed 9km/H
Maximum climbing degree 28
Distance from ground 50mm
Total weight 65kg
Lengthxwidthxheight 1500x570x650mm