ZZAIM Free Fix Bulleting Board
What kinds of Bulletin Board do you want to buy?
[Tack Board]
Use: post and fix a document
Pros: excellent fixation for posting a document and cheap price of tacks.
Disadvantages: tack can do harm and cause injury
[Magnetic Board]
Use: post and fix a document
The advantage: no risk of being stuck
Disadvantage: weak fixation compared to tack fixation

[Grip Clip Board]
Use: fix a document (A4 paper)
Advantage: the A4 paper can be stably fixed.
Disadvantage:
1. damage to boards because Grip Clips are screwed on a board.
2. you cannot move once Grip Clips are fixed.
[Perforated plate Hanger]
Use: Hang goods or shelves
Advantage: You can make goods hung and the use of magnets is available.
Cons: fairly heavy Use: Hang shelves or goods
Advantages: You can make the goods available and magnets
Disadvantage: fairly heavy and use of tacks and grip clips are disabled
All functions of Boards are available in one item.
Free Fix Bulletin Board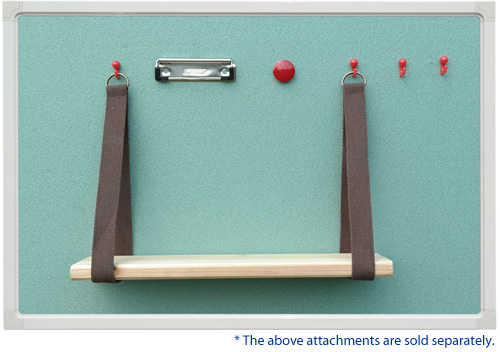 External Color

Internal Structure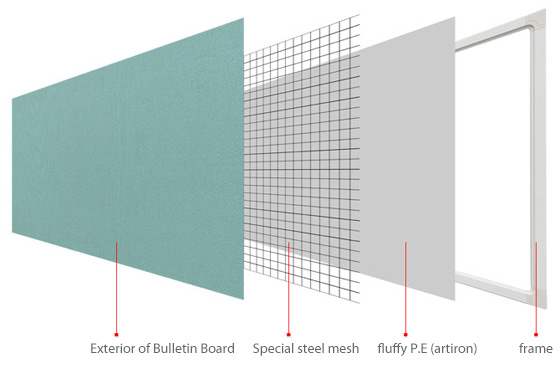 Certification and Patent Information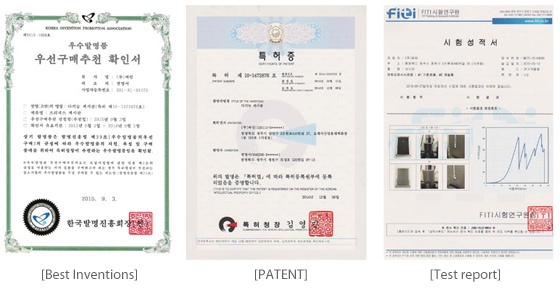 Plug tack, Put a magnet, Insert a clip, Hang stuff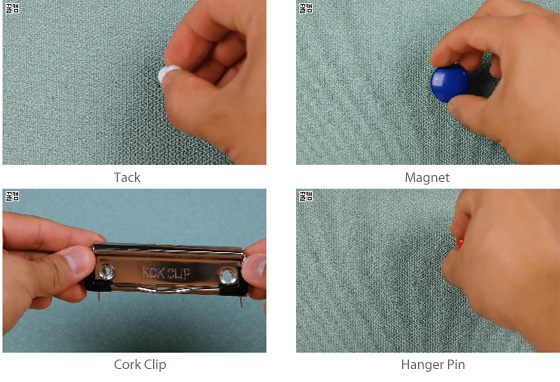 Separate purchase
01 Hanger Pin
(Patent No. 10-2016-008514)
As it is not bent, it is safe.?(Feel free to use it as a substitute of a tack)
When using the Free Fix Board, you can hang even a heavy object.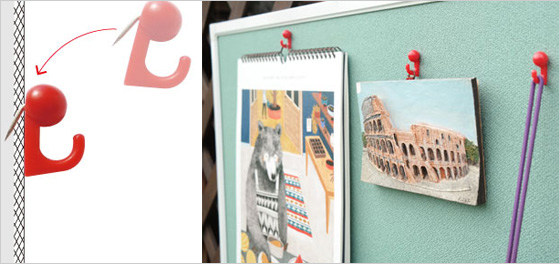 02 Cock Clip
(Patent No. 10-2016-008514)
You do not need to use screws and a drill to attach the clip.
If you remove the clips, you do not damage the board.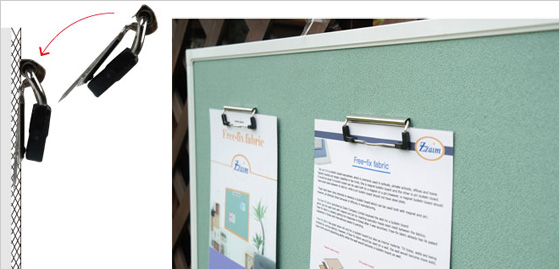 03 Shelf
You can simply install the shelf using the hanger pin.
You can place cups and pots freely on it.
It will emit fragrant Phytoncide from cedar wood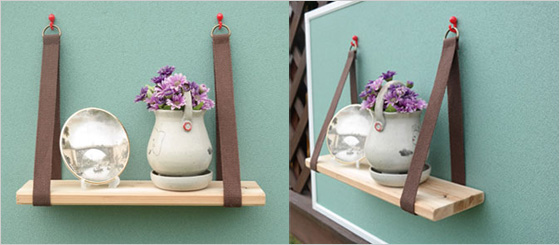 Frame Color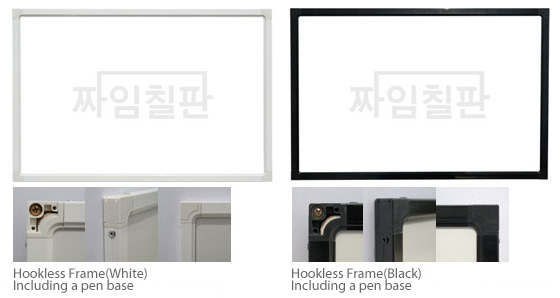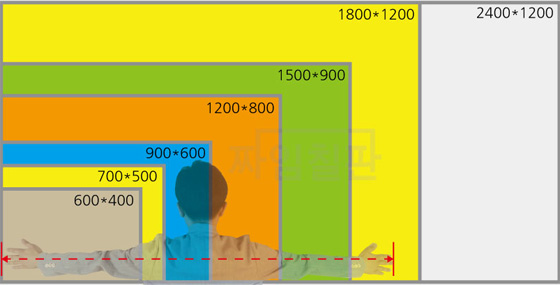 Advantage of Hookless Frame
The exterior look neat because installation ring is not exposed (after fixing a piece, insert a corner. That's all !)
Thin Frame No clunky feel of the conventional boards.
Special Powder Coating. luxurious color.
How to Install Hookless
1. Insert the Corner Cap
Please remove the Corner Cap in frame's surface
2. Mount the item with a drill
Please screw pieces in the holes of the corner cap. It is recommended to secure the four places.

3. Engagement of Corner Cap
Please join the corner caps on the frame
4. Completion