Frozen Baby Pen Shell Scallop Meat 300g
'Premium Pen shell scallops from West Sea'
Home of Premium Pen shell , Ocheon Boryeong
Premium Pen shell Grown at Best Natural Environment of Ocheon Boryeong, West Sea.
Divers Manually Collect Well-Grown Pen shell in 20~50m-Deep Water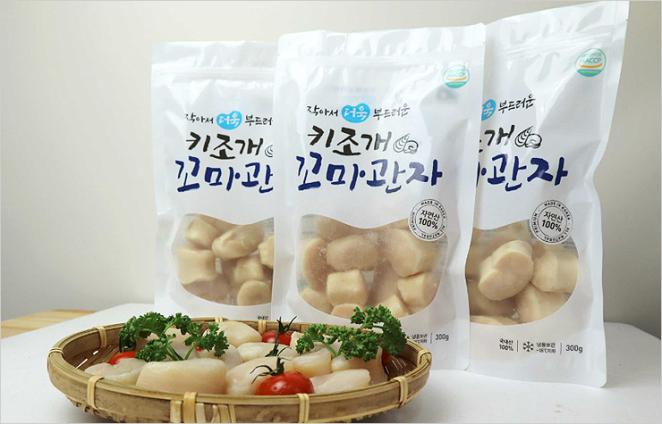 Whole Scallops with Original Taste.
• 40 Degree Quick Freezing for Original Taste and Freshness Quick Freezing for Keeping Taste and Nutrition of Pen shell in Most Fresh Condition. We Deliver Freshness and Nutrition of Sea to Your Table.
• The size of the whole scallops is smaller than the existing whole scallops, and it is popular at mart events.
• You can store it more conveniently with a small amount of vacuum packaging and zipper pack.
• Existing pen shell scallops are from 3 to 5 years old, but little ones taste softer with 2 to 3 years of pen shell scallops.
• Small and soft size for serving customers or finger food is more useful
• High utilization in 1~2 person households with small portions
• We are currently exporting to Taiwan, Hong Kong.
Seohae Kijogae Fisheries Union Corporation
- Thoroughly Selected Raw Material
We purchase domestic raw material grown at clean sea.

- Local Processing Facility
We process fresh material at the site immediately and keep freshness

- Safe and Sanitary Production
We offer thorough management to produce safe product at sanitary HACCP-certified facility.