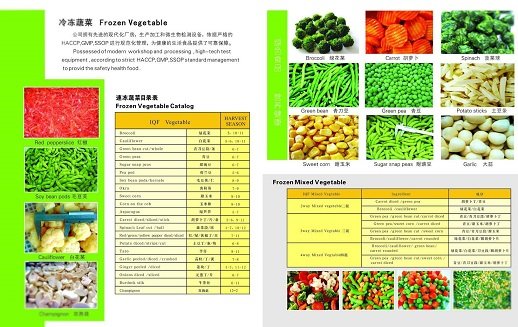 Our company is specialized in processing export FD fresh and frozen vegetables and fruit.
Frozen fruits: strawberries, peach dices/slices, pear dices/halves, apricot dices/halves, apple dices,Mixed fruits.
Frozen vegetables : asparagus, frozen cauliflower ,frozen spinach , sugar snap peas, broccoli, cauliflower, green beans, peeled garlic,, green/red/yellow peppers, spring onions, sweet corn
FD fruits:FD strawberry whole/sliced/diced, FD raspberry,FD pear sliced ,FD peach sliced ,FD apple sliced.