Frozen Pen Shell Scallop Slice 6mm 200g
'Premium Pen shell scallops from West Sea'
Home of Premium Pen shell , Ocheon Boryeong
Premium Pen shell Grown at Best Natural Environment of Ocheon Boryeong, West Sea.
Divers Manually Collect Well-Grown Pen shell in 20~50m-Deep Water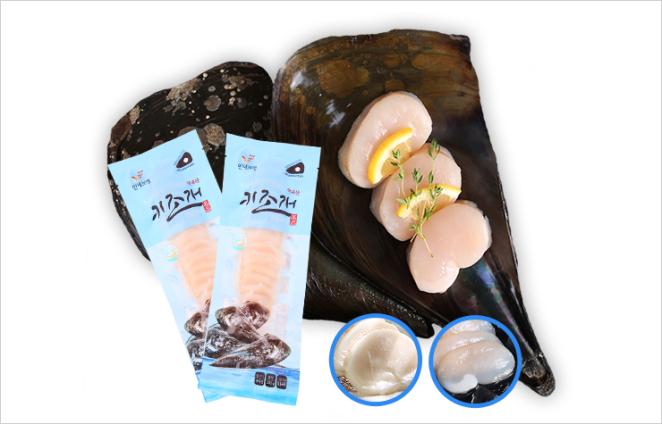 Whole Scallops with Original Taste.

• 40 Degree Quick Freezing for Original Taste and Freshness Quick Freezing for Keeping Taste and Nutrition of Pen shell in Most Fresh Condition. We Deliver Freshness and Nutrition of Sea to Your Table.
• Golden Thickness of 6mm for Preventing Moisture Loss and Protecting Soft Texture After Thawing
• 6mm product has a slightly thicker texture than 3mm, which is popular among Pen Shell Meat maniacs.
• 6mm products are shipped the most during online and offline events
• 100g of 6mm is currently exported to the United States, Hong Kong, etc.
Seohae Kijogae Fisheries Union Corporation
- Thoroughly Selected Raw Material
We purchase domestic raw material grown at clean sea.

- Local Processing Facility
We process fresh material at the site immediately and keep freshness

- Safe and Sanitary Production
We offer thorough management to produce safe product at sanitary HACCP-certified facility.