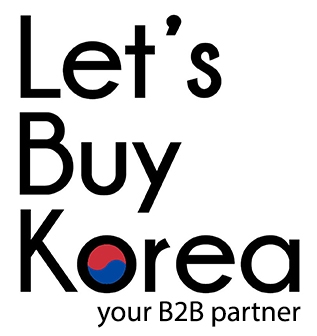 Let's buy Korea comes from a simple idea: creating a system that facilitates the distribution of Korean products on the global market.

It all begins with the encounter of Arthur Mademba-Sy and Yoon-Shik Wang in 2017. The first one is a French entrepreneur based in Korea for eight years, CEO of the B2C business Ma Petite Corée, while Yoon-Shik Wang is an experienced Korean manager who once was the CEO of LG Electronics in Thailand.

Despite very different backgrounds, they notice that they both experienced the rigidity of the international trade market, and share the same ambition to make it easier for businesses to conclude fair deals.

Among the market deficiencies they want to address are the high, non-negotiable MOQs, the prices opacity, the lead times and the lack of trust between B2B parties.

Overall, they agree that it's a general lack of flexibility that small businesses suffer from.

After almost one year working together, Arthur Mademba-Sy and Yoon-Shik Wang finally build a platform combining their two strengths: the experience of the international trade and the startup, creative spirit. The solution, Let's Buy Korea, promotes a fair business ethic and is able to adapt to its clients size and requirements.

We created Let's Buy Korea with the ambition to simplify all the buying processes, and our team is working hard to offer you quality, adaptability and security.

We can't wait to meet you!