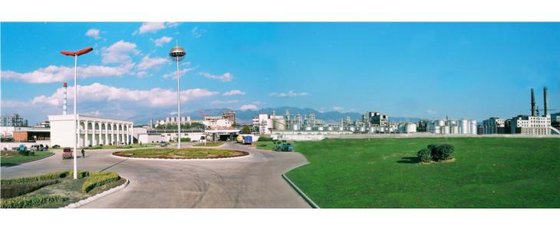 Founded in 1970, Shanxi Sanwei Group Co, Ltd., a public company (000755 on Shenzhen Stock Exchange), is one of the major manufacturer of organic chemical products in China. Having achieved ten years of cons-tant high growth and development as well as the constant restructuring and innovation, the modernized chemical process control, Computer-aided ma-nagement and digital telecommunications have enable the group to create her unique characteristics and business edge.
With in-depth implementation of ISO9001:2008 International Quality Management System, and ISO14001:2004 International Environmental manage-ment System,the company successfully achieved her certifications in year 1999 and 2002 respectively.
Leveraging on years of accumulated strength, Sanwei Group is posit-ioning herself in being a large internationalized organization and willing to contribute to creating solutions for all customers to enhance their compet-itive capability by supplying first-class quality products and services worldwide.
Our Products are widely used in textile, building & construction, wood process, pharmaceutical, food industries; as well as in tannery,paint coat-s, and agriculture industries; and export to around 100 countries world wide.