About Badasoop
Badasoop, meaning 'a forest in the ocean' is a brand which specializes in Gamtae and seaweed.
The founders are a family with 30 years of knowledge and experience in producing it.
Badasoop has patent also.
In badasoop, we can trust.
What on earch is Gamtae?
1. It is a type of seaweed which lives only on pure and clean mudflats.
2. It is impossible to cultivate it because it grows only under specific conditions that no human hands can create
3. From collectign through washing and selecting to drying in the sun, all the procedures are carried out only manually ensuring maximum healthiness.
4. It is not only nutritious but also delicious.
Aren't these just the qualities we have always been looking for in food?
Health Benefits of Gamtae
Healthy bones
It contains six times more calcium thank milk. Its rich mineral contents help calcium absorption.
Blood pressure
It contains awesome amount of potassium(three times more than tomatoes) help remove sodium from our bodies.
Anemia
Iron in Gamtae can prevent anemia. Its iron content is 10 times higher than that of oysters.
Skin and diet
Gamtae is low in calories but high in vitamins and minerals.
Roasted Gamtae
Roasted with sesame oil and local sea salt(25g/7sheets)

Gamtae
Lightly roasted over a fire(20g/8sheets)

Gamtae powder
Find gamtae powder(25g)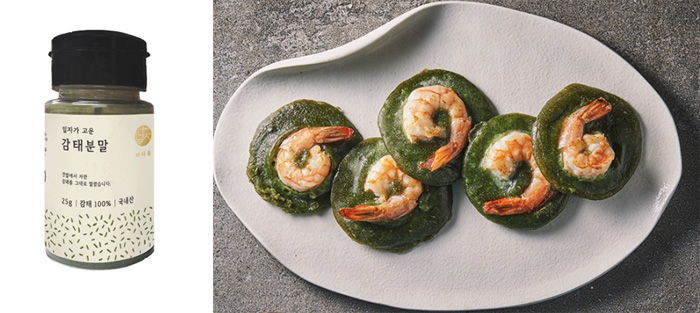 The Most incredible Beer snack, crunch Bang-O
Roasted with a Korean trraditional spicy sauce(100g/2sheets)