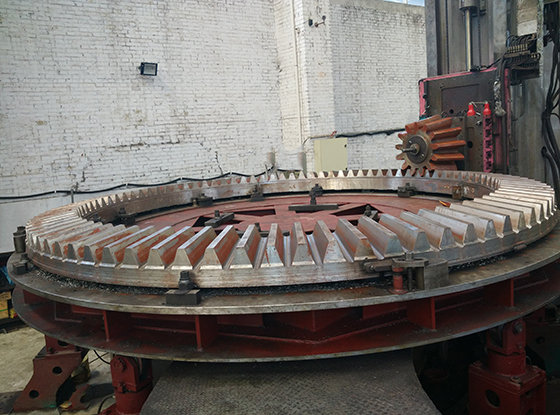 CITICIC is one of the professional manufacture and exporter of large cast/forge parts, gears, gear shafts, gear boxes and etc. Through the demutualization in 2005, CITICIC owns the independent legal entity and the qualification of import/export.
Covered about 50,000, CITICIC is located in Luoyang, the city named of the ancient capital of 13 dynasties and "Peony City". Now it has modern standard workshops, advanced equipment, strong capacity of technologies and complete inspection. With more than 10 years developing, CITICIC has become an integrated company with the abilities of manufacturing, installation, service.
Our productions refer to the fields of mining equipment, metallurgy equipment, building equipment, power plant equipment, petrochemical industry and related electronic control system, including equipment and machines of mining machinery, hoist, coal preparation machine, crushing and milling equipment, cement equipment, rolling machine, high power reducer and related casting and forged parts. Now our customers are from Dozens of countries all over the world. With the increasingly developing, CITICIC has approval of ISO:9001-2008 international quality management system certified and ANAB management system certified, As introducing the efficient performance management, the best choose and the best testing, CITICIC holds the spirit of never stop being outstanding, in accordance with high-level processing system to create value.
Have the foresight, just have the future; have the vitality, just have the value. Looking back on the past days, CITICIC People live up to the history; looking ahead, all roads lead to the world!