Introduction
As the most widely-used equipment, vibrating mill is a new highly-efficient powder making machine. It has single shell, double shell and three-shell types. It uses high frequency vibration of shell and the inertia force of steel ball or steel rod in the shell to impact materials. The acceleration can reach to 10g-15g when the medium impacts materials. Therefore, it has many advantages: compact structure, small size, lightness, low energy consumption, high output, concentrated granularity, simplified process, simple operation, convenient maintenance and easy renewal for liner medium. It 's mostly applied in metallurgy, construction, mine, refractory, chemical, glass, ceramics and graphite industries.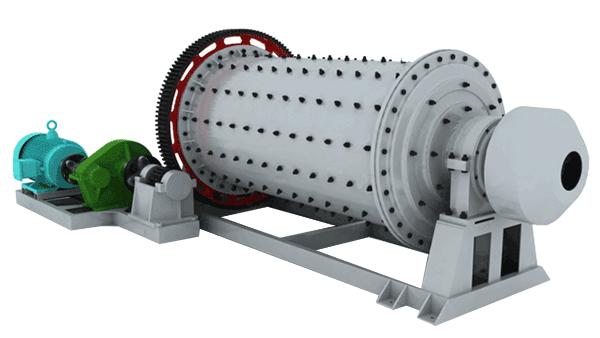 Working Principle
The motor drives the shaft of the vibration exciter to rotate through the flexible coupling and the universal coupling. There is an eccentric block on the shaft. The rotation of the shaft urges double shells to do similar round vibration. The shell is filled with grinding medium (steel ball or steel rod) and materials. Materials can enter from the inlet of the upper shell and then flow into the lower shell. At last, they will be discharged, that is, single in and out; materials can enter both shells simultaneously and then are discharged at the same time, that is, double in and out or double in and quadruple out. During the round vibration, the medium and materials revolve inside the shell and impact with each other. This regular revolving, impact and the rotation of the medium make materials crushed in a short time which can achieve ideal crushing effects.
Performance Characteristics
1.Small floor area, easy installation and isolation;
2.Low energy consumption per unit of output;
3.Concentrated grinding granularity;         
4.Simple operation, easy control;
5.Lightness, high output and weight ratio;            6.Low noise;
7.Simple process, convenient maintenance; 
8.Easy renewal of liner and the medium;
9.Being unaffected by the acceleration with the best index of 0.8g, small grinding medium, big change per unit of grinding surface.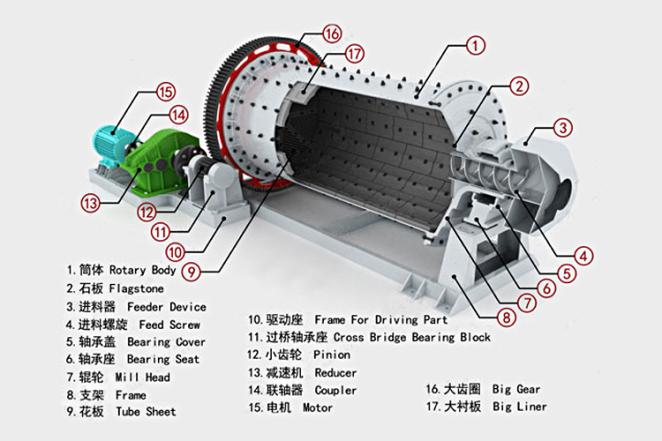 Model
| | |
| --- | --- |
| Model | Content |
| | Number of Shell(No note for single shell, 2 is double-shell, 3 is three-shell) |
| MZ | Vibrating Mill |
| | Total Volume of Shell, L |
Technical Parameters
Single Shell Vibrating Mill

Model

MZ-100

MZ-200

MZ-400

MZ-800

MZ-1600

Shell Volume L

100

200

400

800

1600

Outer Diameter mm

560

710

900

1120

1400

Oscillation

Frequency Hz

24

24.3

24.5

16.3

16.2

Amplitudemm

≦3

≦7

Grinding Medium Volume L

65~85

130~170

260~340

520~680

1040~1360

Feed Granularity mm

≦ 5

Discharge Granularity um

≦ 74

Capacity kg/h

100

200

400

800

1600

Power kw

5.5

11

22

45

90

Vibration Parts Weight kg

≦380

≦610

≦1220

≦2450

≦4900

Note 1: The amplitude refers to the peak value of simple harmonic oscillation.

Note 2: Capacity is the one when grinding red clay.
Instructions
1.Even feeding and proper feeding volume are required in the test run. It's easy for fixed bolts to get loose so all bolts should be checked and fixed before startup.
2.After 20 seconds of no-load running, it can be fed again. Stop feeding before the halt, and shut down the machine about 20 seconds later.
3.The medium will be abraded. When it consumes 10%-15% or the discharging size changes, new medium needs to be filled according to the maximum size of the original one. What's more, the fine medium should be examined and the ultrafine should be selected.
4.Check whether there is fissure about the spring. Once discovered, it should be renewed in time to avoid fracture which will damage the machine. It should be filled with grease (2# or 3# composite lithium grease) by oil gun once every week. Each recharge of each bearing is about 0.1kg. The lubricating grease should not exceed 1/3-2/3 of the volume of bearing chamber. The highest temperature of the bearing shouldn 't exceed 75℃.