Green Mgo Board/Magnesium Oxide Board for Partition Wall
WELLYOUNG Fireproof MgO Board is a new-type green decorative board which is processed by special production process. It is used modified magnesia cement as the basic material,glass fiber cloth as the reinforced material, and light-weight material as the stuffing.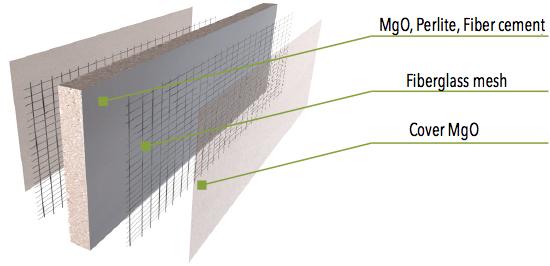 Composition of MgO Board:
Raw materials of WELLYOUNG MgO Board

Advantages of Wellyoung MgO board :
1.Fireproof:
Wellyoung MgO board reaches the standard of GB8624, CLASS A1, non-combustible class
2.Water proof:
Wellyoung MgO board can keep its shape and character after soaking in water for a few days.
3.Sound insulation and heat insulation
Wellyoung MgO board have a good sound insulation and heat insulation quality.
4.Environmental protection:
Wellyoung MgO board is asbestos-free, no formaldehyde and benzene,100% green boards.
5.Easy to install:
can be sawing, planning, drilling, nailing and cutting etc.
6.Lightweight and Strong strength
Wellyoung MgO board can totally saving the cost in terms of lightening the load from reducing the foundation, subject, column and beams of the construction, Improve the inner usable area 5-8%.
7. High quality, competitive price and good after-sale service
Specifications of MgO board:
| | | | |
| --- | --- | --- | --- |
| Item no. | Size(mm) | Weight(kg) | Quantity/20GP(pallet packaing) |
| 3048 | 1220x2440x3 | 10 | 1800pcs |
| 4048 | 1220x2440x4 | 14 | 1350 pcs |
| 6048 | 1220x2440x6 | 18 | 1080 pcs |
| 8048 | 1220x2440x8 | 24 | 808 pcs |
| 10048 | 1220x2440x10 | 28.5 | 648 pcs |
| 12048 | 1220x2440x12 | 34 | 540 pcs |
Note:Max length is 3050mm,Max width is 2050mm,Thickness is 3-20mm,Particular size can be customized.
Applications of Wellyoung MgO board
Purpose and use of Wellyoung MgO board:
Wellyoung MgO board is widely used primarily as wallboard alternative to conventional gypsum-based drywall. The MgO boards can be scored and snapped, sawed, drilled, and fastened to wood or steel framing.
Magnesium oxide board(MGO Board) have been used primarily as fireproof materials for walls and ceilings in office buildings, apartment complexes, residential constructions, hotels, theatres, restaurants, railway stations, airports, scientific research institutions, schools, hospitals, and stadiums. Some patterned products have been used as decorative boards.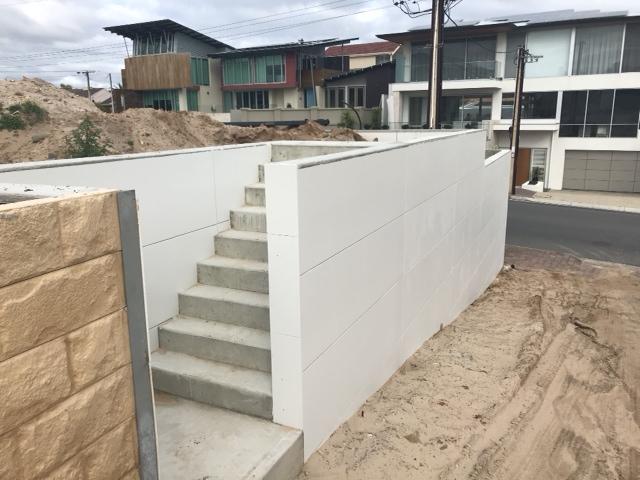 Further processed of MgO board:
1. Normal MgO board: one smooth, one rough surface;
2. Pasted with wall paper;
3. Coated with latex paint;
4. Glued with ceramic tile;
5. With a design of wood or water or other grain.
Samples can be sent if you need to confirm, the delivery are available at your cost.
Packaging of Wellyoung MgO board

: