Machine introduction:
The capacity

Type

Hot air

Heat conduction oil type

Degree of automation

Full-automatic

Semi-automatic

Fuel for the gypsum board manufacturing plant

Natural gas

Coal

Diesel

Heavy oil

Light oil etc

Raw materials

Gypsum powder

Modified starch

Foaming agent

Fiberglass

Faced paper

Electricity

Water

White emulsion

Gypsum board product specification

Thickness: 7 to 15mm

Width: 1200, 1220mm

Length: 2000-3600mm

Type:Common,waterproof ,fireproof ,damp-proof

Quality of final products, being conformity with GB/T9775-1999

Material balance calculation per sq.m
Detail show: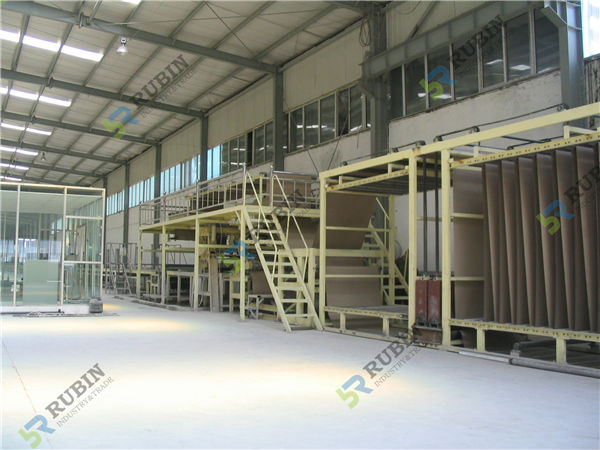 1.Paper supply system
lThe special pneumatic shaft
lMagnetic powder brake
lExact paper connection device
lHigh definition automatic device
l High definition automatic alignment device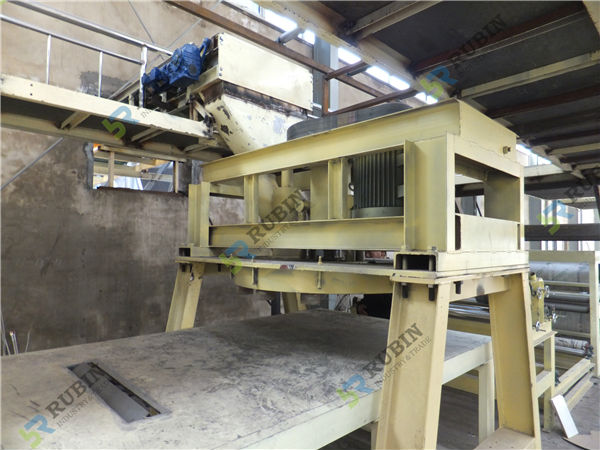 2.Mixing system
lMainly consists of paper slurry,foaming agent,starch,water and additive etc
lAll slurry has the feedback signal of level indication and chain control each batching process according to the process requirement
3.Forming system
lThis part is mainly the forming of wet gypsum board
l Can be adjusted manually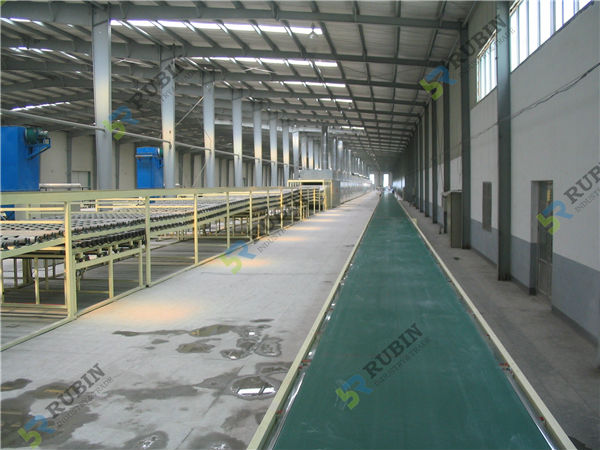 4.Conveying system
lThis part is composed of two sets solidification belt machine and one conveying roller machine.
l The three machines need to run synchronically.
5.Cutting system
l Whole cut control algorithm is achieved by the separate PLC.
6.Transferring system
l This part mainly function is gypsum board acceleration conveying,overturning,transit conveying and lifting.
7.Dryer system
l Low heat consumption, heat preservation is good
8. Finished products converying system
lThis part mainly includes fast outlet,sizing and stacking which are all equipped double.
9.Fast outlet system
l Can achieve the equipment failure without stopping.
10.Sizing system
lThis part consists of transverse machine,storage roller,board colse folder and sizing device.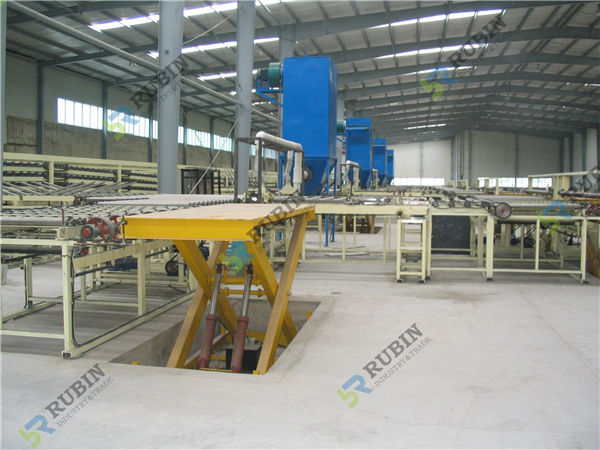 11.Stacking system
lThis part consists of two sealing machines,stackers.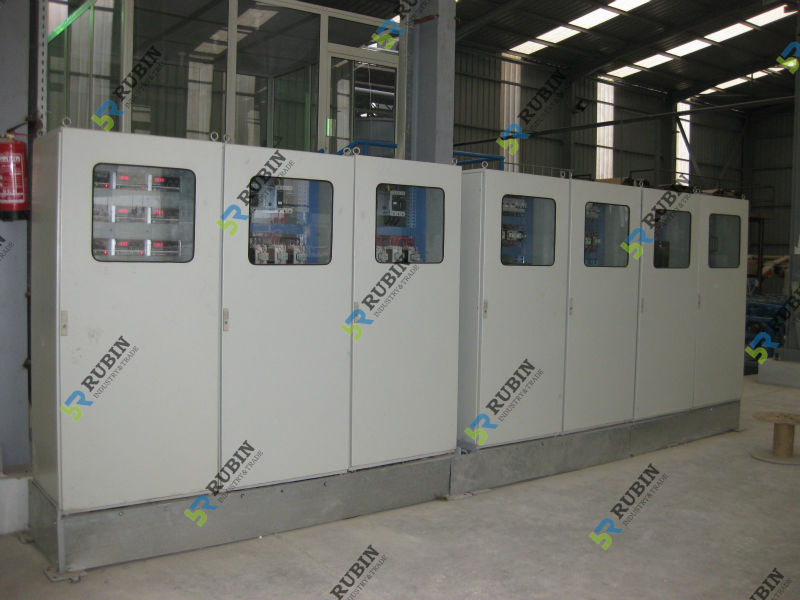 12.Control center system
lHost part adopts RS VIEW as the monitoring software table to monitor the whole production process.
lThe general monitoring system displays the production process in front of operators and managers.
Factory show: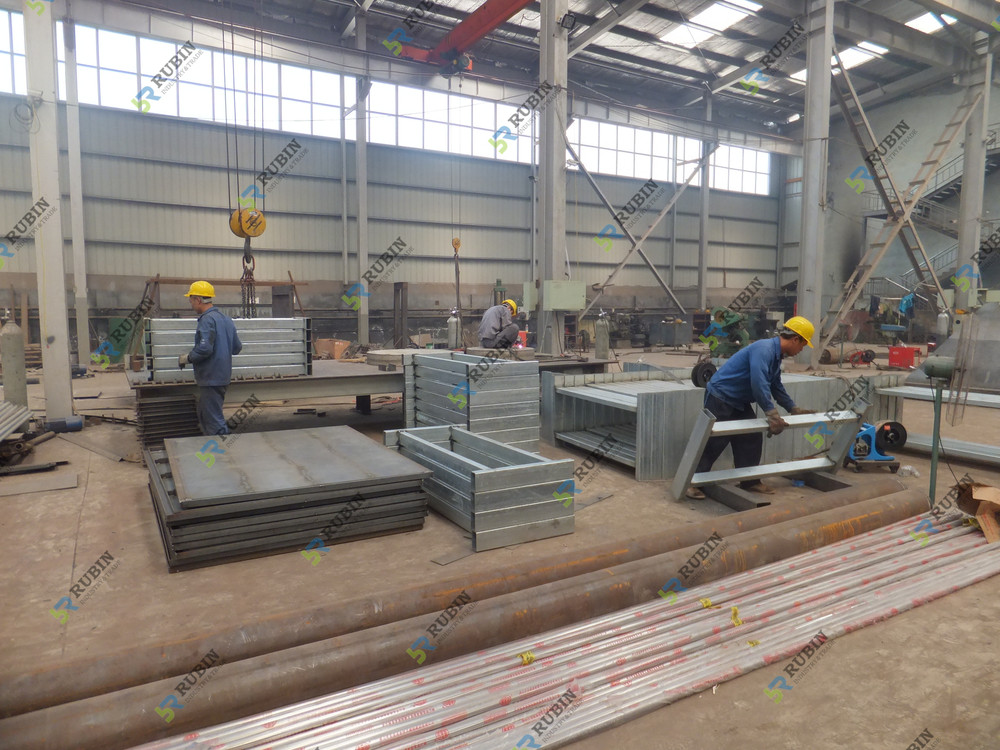 Maybe you have the same questions as follows:
A:Where do you think high?Which product make you feel ours is high?In the current market,there is no cheap one than us during the same level.If you want to say small workshop,indeed,their machine is cheaper,but not on the same level.
A:Do you have a well known about our product?If not,you can not judge fairly about our machines whether cheap or expensive.You care about price because you want have profit.Know more about our product and marketing strategies,or take a visit of our factory,you will know well about price.
3.Why your price is cheap?
A:That is our selling points and product strategies.First,we buy a large number of material,and reduce the cost.Second,we have good faith management,no bad assests,the mnagement can be maximized efficiency.And last,Our management idea is a cost-effective way,low profits,low price.If you have sincere buying our machine,we can discuss price.
4.Do you have quality assurance?
A:Definitely,we have.If we can not assure the quality,can I sell to you?I seek to a long business cooperation,not only once.
(1)Turnkey solution inquiry
(2)One year for free maintainence
(3)One year for free for replacing machine parts
(4)Workshop layout design
5.What should do if happens quality problem?
A:No one wants problems.The reason caused by delivery,we will analyse at once,if our problems,we take responsibility,pls don't worry,we will follow by the contract,solve problems immediately and provide good service to you.
This is Rubin Industry and hope we can work together for better future!
Any questions about gypsum board production line,pls contact us.
Contact person-Myra
Mob No------+8613832120199
Skype-------myra.qin