Short answer
Someone has been working very hard for years to prevent you from being able to buy high quality growth hormone at low prices so that you are left with no other option than to buy their (albeit high quality) HGH at tenfold prices. Can you guess who?
On the other hand low quality HGH is easy to buy online because there is just too much of it for anyone to remove – even when they have unlimited resources.
Long answer
To answer this question properly, I need to briefly explain about the history of online HGH sales and some politics surrounding it. Here goes:
Good times
In the late 1990′s and early to mid 2000′s it was very easy to find and buy high quality growth hormone online without a prescription. In the west (USA, Canada, EU, Australia) it was perfectly legal to buy almost any medicine for personal use. It was ok to import medicine from Aisa as long as it was not classified as a narcotic and the quantity did not exceed what an average person would use within 3 months time. There were no low quality brands on the market because high quality HGH was readily available. There was an ocasional counterfeit copy but that problem was easily solved by introducing verifiable authenticity stickers on the original HGH boxes.
Between 1997 to 2007 the Chinese growth hormone brand Jintropin rose to popularity to the point it rivaled western big pharma HGH brands on their own home markets. Jintropin was by far the most widely used HGH for non-medical use. People used it freely for anti aging, fat loss, bodybuilding, general well being, etc. The manufacturer (Gensci) was not shy to advertise it as such.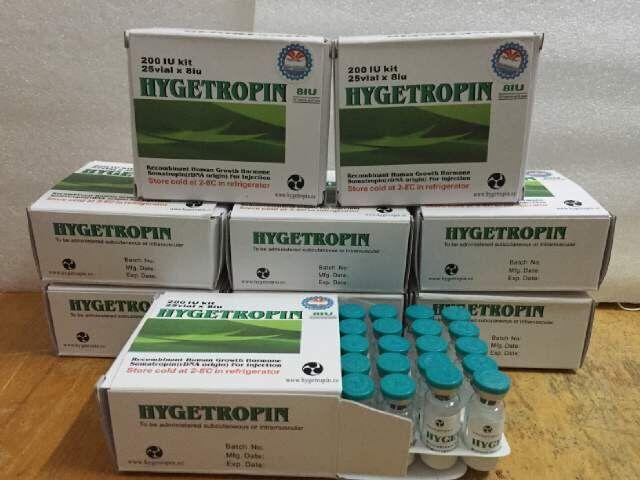 Bad times
As western "big pharma" is one of the strongest pilars of "world power" they have their ways of getting things done (influencing politics, etc). As western markets are the only place where they can overprice a product by tenfold and get away with it – it is the only area woth conquering and dominating by any means necessary. To be able to dominate medicine sales on the western markets, they needed to remove the 10 times cheaper Asian competition. This is how it was done:
Plan A was to do it the same way any other industry goes at cheaper Asian products – stereotyping them as low quality and/or dangerous. This didn't work for growth hormone because users were encouraged to have Jintropin lab tested (and they did). They were able to personally compare the results between Chinese HGH and western big pharma brands. Jintropin's reputation grew regardless of what was thrown at it – take a look at trends.google.com – search for "Jintropin" and look at the graph during that period. Even Sylvester Stallone was caught importing it into Australia for his own use, which was a huge story back then.
Plan B came in 3 phases. First the "big media" propaganda industry was unleashed with the objective to demonize human growth hormone as a dangerous substance and importing from Asia as very bad in every way imaginable. During that period I had set my google news alerts to receive daily news digest on HGH related topics. Almost every day another sport celebrity was caught using HGH. Celebrity names were used to draw attention to the stories, which then went on to describing how horrible and dangerous the growth hormone is and how something should be done to stop it.
After demonization it was time for phase 2, which was to make HGH illegal to import. In 2007 growth hormone was classified to be in the same group as anabolic steroids and made illegal to buy without a prescription or sell without a license. Who can obtain a license in the western markets? Only western manufacturers, local pharmacies and local doctors. Local doctors are unable to prescribe non FDA approved (any Asian) medicine while local pharmacies are not allowed to sell non FDA approved (any Asian) HGH. Thus the groundwork was successfully laid – after 2007 only western big pharma HGH brands were allowed to be sold in the western markets.
The rules changed overnight which made the non-western based manufacturers and sellers of growth hormone (whose livelyhood depended on the sales) illegal. Thus came the time for phase 3, which was to go after the now "rogue" sellers and manufacturers. In case of Jintropin manufacturer (Gensci) – one day they were good guys for providing high quality product at tenfold lower prices as compared to the big pharma made HGH, the next day their CEO was portrayed in the media as a "drug cartel kingpin" and wanted for trial in USA.
What happened after that is just my educated guess (I have nothing to do with Gensci). The trial for the CEO never happened but some serious politics seemed to be involved. Gensci briefly lost the licence in China to produce Jintropin, some of their money was frozen and possibly "confiscated" or used to pay whoever needed to be paid to let things go. After that, their license was restored, everything was back to normal with one difference – they stopped selling to the western markets.
As the only lab in China capable of producing the highest quality HGH at the time, Gensci's Jintropin represented 80% of the Chinese HGH market sales. The remaining 20% went to the medium grade Ansomone by Ankebio and a few other small manufacturers capable of producing lower grade somatropin.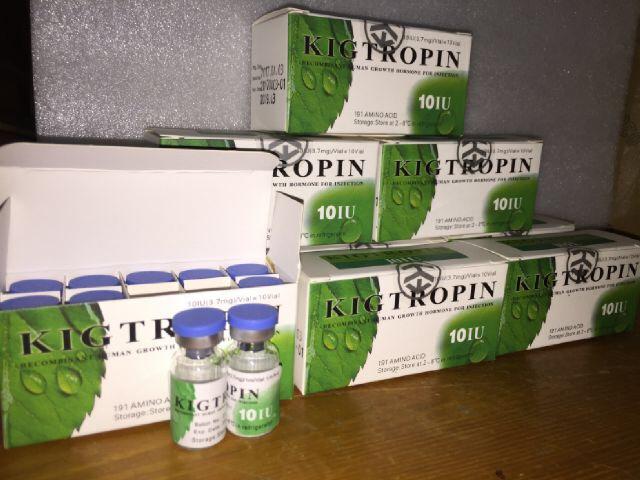 Aftermath
THe HGH vacuum left on the western markets was soon filled by countless new brands. Some of them may or may not be produced by Gensci's know-how, equipment and procedure (*cough* Hypertropin *cough*). The vast majority of the now considered "black market" HGH brands which are avalable today are either counterfeit or low quality "generic HGH" named and branded as the customer/reseller wants (Riptropin, Kigtropin, Getropin, Taitropin, Glotropin, whatever-you-can-think-of-tropin). Some of these brands are made to look as if they are produced in USA or Europe (Europharma, Eurobolic, Euro-whatever). They are even shipped from EU by whoever previously imported them from Asia at wholesale quantities.
The small manufacturers (mostly Chinese, some Indian) seem to have benefited from the illegalization of Asian HGH the most. With the "giant" Gensci barred from selling, the small-timers got a chance to establish themselves. As they are underground labs, their manufacturing practices and techniques are unknown. Chances of them being able to obtain the required multi-million dollar equipment and skilled people necessary to produce proper high quality somatropin are slim. They are able to offer their products at a fraction of the price when compared to the high quality HGH. The low price makes these brands attractive to the resellers, who push them onto end buyers, who are then dissappointed by the results and learn to stay aways from HGH in the future. I run into an ocasional horror story of painful red welts around injection spots, infections, raised HGH antibodies, etc.
Even though there has been no shortage of high quality Hypertropin on the market since 2007 and in the recent years Gensci seems to be recovering by establishing Jintropin legally in Russia, Mexico and some other "third world" countries from where it is apparently being sold to the western black markets again, the damage to the image of "Chinese HGH" might be difficult to repair. New users initially run into any of the low quality brands because they are more affordable. Bad experience then equals more bad reviews for "Chinese HGH".
Furthermore the big pharma industry with all it's extensions (FDA, legitscript, etc) is still agressively pursuing online sellers of growth hormone. They even go as far as to force the western domain registrars to confiscate the domains of what they consider to be "rogue pharmacies". This is effectively any seller not licensed by their attack dog – legitscript.com. It feels as if they own the internet and the rest of the world doesn't matter. Why? Because they can.
As of recently jintropin.com, hypertropin.com and even ansomone.com appeart to have been taken offline by them, while they don't seem to be interested in removing the low grade HGH brands (riptropin.com, kigtropin.com, taitropin.com, eurochem-labs.com and many others still online) possibly because they serve to prove their point: "Black market HGH is bad and you will see it for yourself when you try it".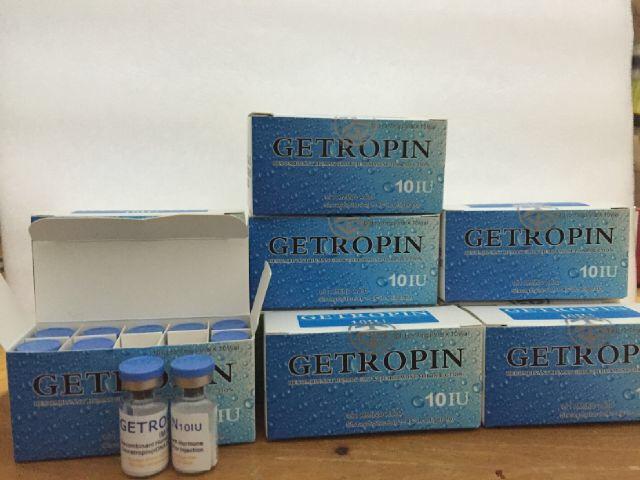 Summary
Proper synthetic HGH has been in recreational use for nearly 30 years and it never hurt anyone, except the big pharma who lost out on the profit due to the cheaper Asian competition undermining their overpriced grip on the western markets. Chinese manufactured HGH is identical or possibly even superior to the western big pharma produced HGH. If for no other reason then due to the simple fact that the competition among Chinese manufacturers is greater – they don't hide behind copyrights, licences and undermine eachother by lawsuits and legal obstacles. They battle it out in the market. If they want to retain their customers, they will have to be better than their competitors or be gone forever. Western big pharma doesn't follow this philosophy – they go for the lobbying, sabotage of competitiors, licences for the priviledged, buying out competition to achieve total market monopoly, etc. I guess it might be the difference in mentality between east and west and the different social systems each side comes from.
To protec their ways, western corporations needs to keep cheaper Asian competition at bay by any means necessary. They can't outright ban Asian products (they would if they could) because 90% of everything is imported from Asia. While they have to keep the door open, Asian HGH sellers find ways to slip their products in.
This is pretty much what they are saying:
"HGH is very bad for you and you should not have acccess to it – for your own protection (unless you buy a big pharma brand from your local doctor at tenfold price, in that case HGH is good for you)."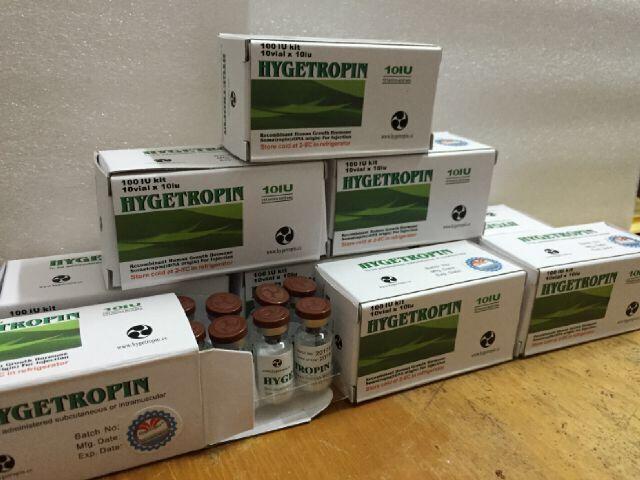 Hope for the future
If the time comes, when big pharma is no longer interested (or beaten) in HGH sales domination of the western markets, we will see the status of HGH change to what it should always have been – health supplement. Until then, there will be black markets – some freedom providing technology is already a reality (Bitcoin, deep web – ToR, i2p) while more is almost ready to be implemented (open bazaar, dark market). Even an entire peer to peer anonymous internet is being developed at the moment.
For now the Users will have to learn how to use these technologies, how to do lab tests on everything before they put it into their bodies and only buy from sources with good references/reputation (but still have them tested to be sure).
---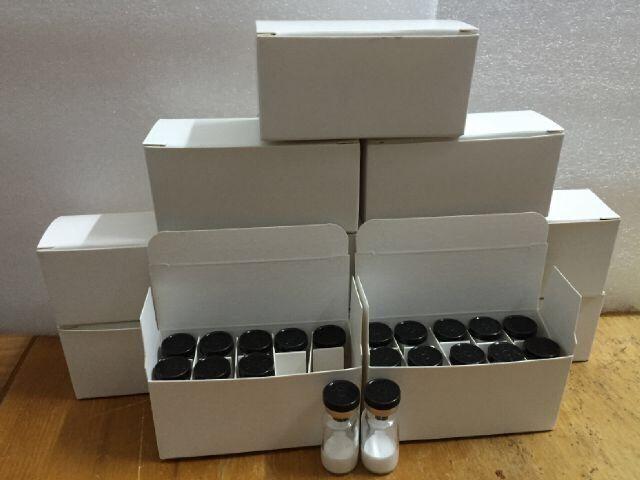 Growth hormone (GH or HGH), also known as somatotropin or somatropin, is a peptide hormone that stimulates growth, cell reproduction and regeneration in humans and other animals. It is a type of mitogen which is specific only to certain kinds of cells. Growth hormone is a 191-amino acid, single-chain polypeptide that is synthesized, stored, and secreted by somatotropic cells within the lateral wings of the anterior pituitary gland.
GH is a stress hormone that raises the concentration of glucose and free fatty acids.[1][2] It also stimulates production of IGF-1.
GH is used as a prescription drug in medicine to treat children's growth disorders and adult growth hormone deficiency. In the United States, it is only available legally from pharmacies, by prescription from a doctor. In recent years in the United States, some doctors have started to prescribe growth hormone in GH-deficient older patients (but not on healthy people) to increase vitality. While legal, the efficacy and safety of this use for HGH has not been tested in a clinical trial. At this time, HGH is still considered a very complex hormone, and many of its functions are still unknown.
In its role as an anabolic agent, HGH has been used by competitors in sports since at least 1982, and has been banned by the IOC and NCAA. Traditional urine analysis does not detect doping with HGH, so the ban was unenforceable until the early 2000s, when blood tests that could distinguish between natural and artificial HGH were starting to be developed. Blood tests conducted by WADA at the 2004 Olympic Games in Athens, Greece targeted primarily HGH.[3] The use for the drug for performance enhancement is not currently approved by the FDA.
GH has been studied for use in raising livestock more efficiently in industrial agriculture and several efforts have been made to obtain governmental approval to use GH in livestock production. These uses have been controversial. In the United States, the only FDA-approved use of GH for livestock is the use of a cow-specific form of GH called bovine somatotropin for increasing milk production in dairy cows. Retailers are permitted to label containers of milk as produced with or without bovine somatotropin.
---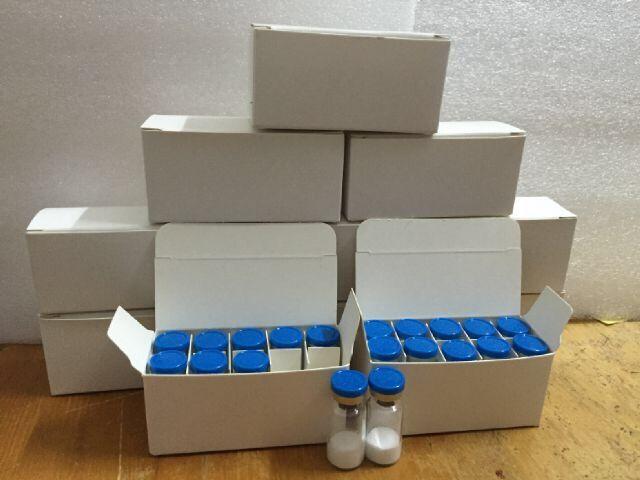 Function
Main pathways in endocrine regulation of growth.
Effects of growth hormone on the tissues of the body can generally be described as anabolic (building up). Like most other protein hormones, GH acts by interacting with a specific receptor on the surface of cells.
Increased height during childhood is the most widely known effect of GH. Height appears to be stimulated by at least two mechanisms:
Because polypeptide hormones are not fat-soluble, they cannot penetrate cell membranes. Thus, GH exerts some of its effects by binding to receptors on target cells, where it activates the MAPK/ERK pathway.[35] Through this mechanism GH directly stimulates division and multiplication of chondrocytes of cartilage.

GH also stimulates, through the JAK-STAT signaling pathway,[35] the production of insulin-like growth factor 1 (IGF-1, formerly known as somatomedin C), a hormone homologous to proinsulin.[36] The liver is a major target organ of GH for this process and is the principal site of IGF-1 production. IGF-1 has growth-stimulating effects on a wide variety of tissues. Additional IGF-1 is generated within target tissues, making it what appears to be both an endocrine and an autocrine/paracrine hormone. IGF-1 also has stimulatory effects on osteoblast and chondrocyte activity to promote bone growth.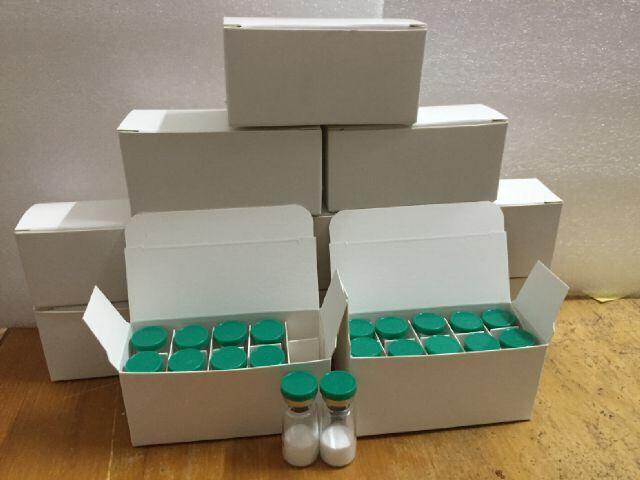 In addition to increasing height in children and adolescents, growth hormone has many other effects on the body:
Increases calcium retention, and strengthens and increases the mineralization of bone
Increases muscle mass through sarcomere hypertrophy
Promotes lipolysis
Increases protein synthesis
Stimulates the growth of all internal organs excluding the brain
Plays a role in homeostasis
Reduces liver uptake of glucose
Promotes gluconeogenesis in the liver
Contributes to the maintenance and function of pancreatic islets
Stimulates the immune system
Increases deiodination of T4 to T3
| | |
| --- | --- |
| Quality grade | Generic pharmacy HGH |
| Generic hgh amino acid sequence | 191aa |
| Generic hgh top hcolor | blue top hgh, yellow top hgh, red top hgh, green top hgh |
| Generic hgh Side effects | Joint Swelling, Joint Pain, Carpal Tunnel Syndrome, Water Retention |
---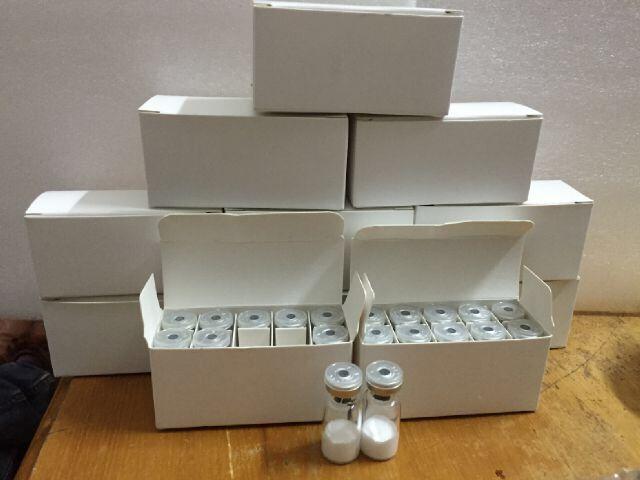 HGH caps/tops: Which color is the best?
Answer:
When HGH is referred to by the color of the vial caps it's usually generic growth hormone made by various labs in China. There are not more than a handful certified labs, capable of producing real 191 amino acid sequence somatropin. The necessary lab equipment to produce the HGH is a multi million dollar investment - unreachable for a "bathtub" steroid lab. Furthermore, the required know how includes genetic manipulation of E.Coli bacteria which then secrete the human version of growth hormone. When somatropin is harvested, the bacteria have to be filtered out, which is a very difficult undertaking.
So which color of HGH tops to buy?
Trying to distinguish the generic HGH by the color of the caps is like trying to judge people by the color of their jackets. The color of the caps can freely and easily be switched from batch to batch. This results in endless bodybuilding forum discussions where people report good and bad results from blue tops, green tops, red tops, yellow tops, etc.
If buying generic HGH, the only way to really make sure that what you are about to use will not bring damage to your body is to lab test it beforehand. There are two types of tests you can do. Either a complete lab analysis of the substance (done by a lab capable of performing the test) or using your body as a guinea pig, injecting a full vial and performing a HGH/IGF serum test. See the "Real of fake HGH? How to test it?" page for more info.
Beware of the 192 amino acid sequence GH (Somatrem)
It is less difficult (and cheaper) to produce the 192 amino acid mimic, which is technically not really somatropin. The difference is 1 additional methionyl amino acid attached to the sequence. While generally the effects of using the 192 aa somatrem are similar to somatropin treatment, the different molecule can bring about serious health issues. It is possible that the body's immune system detects the somatrem as foreign and attacks it. Because the foreign 192 and body's own 191 amino acid hormones are very similar, it can lead to the body attacking it's own HGH as well. This autoimmune condition would leave a person without growth hormone - which the body needs for regeneration, metabolism and various important functions.
Beware of the Low purity HGH containing bacterial residue
It is very improbable for a small lab to be capable of extracting the somatropin without bacterial residue in it. Injecting a low purity HGH it often produces painful red welts around injection spot - which is a good indication that the body's immune system has detected the bacterial residue as foreign and is mounting an attack. Potentially this can also lead to the body rejecting it's own naturally produced growth hormone which then leads to serious health issues.
History of colors of the HGH tops
Before the existence of generic HGH labs in China, the yellow tops were used by Jintropin (GeneScience Pharmaceuticals), blue tops were used by Hypertropin (Neogenica Bioscience) and green tops were used for Igtropin (IGF-1 long R3).
In 2007, both Jintropin and Hypertropin switched to using green color caps. Igtropin (IGF-1) was renamed to Revitropin and the color of caps was changed to blue. A few years later Revitropin was renamed to IGF3 and has since been using the red caps.
Brand name embedded in the cap
Some labs have periodically used the name of their brand printed on the vial caps. This has lately been abandoned by most because it can easily be copied and also limits the company's ability to distribute their products under OEM brand names.
---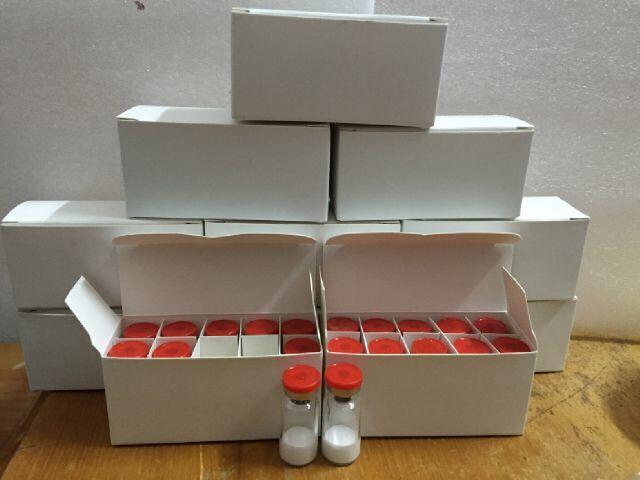 Huw much muscle will I put on by using Human Growth Hormone?
One of the most frequently asked questions by novice users is how much muscle they will put on by using growth hormone.
Short answer:
Each person's body responds differently to somatropin and the results depend on many factors. If done in optimal conditions one can put on between 20% – 30% of lean muscle during a 4-5 months long HGH therapy. The results become noticeable after about 2 months of use.
Long answer:
The amount of muscle gained by using HGH depends on many factors including one's daily physical strain (workout), genetics, diet, age, quality and quantity of sleep, lifestyle, previous usage of steroids or HGH, etc.
By a very rough estimate an overall healthy first time HGH user who is in good shape, works out 3-5 times per week, sleeps at least 7 hours per night and eats a protein rich diet can expect to gain between 20 – 30 percent of muscle mass within 4-5 months. Or if I put it differently – at the dose of 4IU per day, growth hormone will help an already active individual push past his previous muscle building limit by 20% to 30%.
Results from the first HGH cycle are always the most drastic - no subsequent cycle will match the success of the initial one. This might be because:
In initial cycle the body is surprised by the high levels of HGH (and consequently IGF-1). By the time it develops the ability to control such levels of HGH/IGF, the muscle ceiling has already expanded by 20% – 30%.
After the initial HGH cycle (or steroid use) the muscle growth "ceiling" is already pretty high. The body is designed to retain just enough muscle as is needed for the person's daily work routines. Excess muscle is gradually removed.
An active individual using growth hormone to build muscle eventually reaches his "muscle ceiling" (his personal best) during every HGH cycle, but to him the result might not feel that impressive after the first time – he has seen it before.
First time HGH users
If your goal is to build muscle and this is your first time using HGH you are in it for some good times. Nothing gives a man greater workout motivation as being able to push through your previous muscle building limit. HGH will give you that.
---
Will muscles gained by growth hormone be more permanent than muscles gained by using steroids?
Short answer
Steroids + physical activity generally increase your muscle cells in size. Growth hormone + physical activity increases the muscle cells in size and multiplies them by promoting growth of new ones.
No matter how you gained your muscle mass, your body will always do it's best to match the muscle mass to your physical activity levels. The harder/longer your physical activity, the bigger/stronger/faster your muscles will be. When you reduce your physical strain, the muscle mass will gradually be reduced to match it.
Long answer
Human body is a highly adaptive, energy efficient "machine" it is designed to sustain only as much muscle as is needed for each individual's daily physical strain. A person used to doing heavy physical work (lumberjack, athlete, etc) will have much bigger muscle mass compared to non physically active individuals. Should an active person reduce his daily physcal strain his body will gradually adapt by reducing the excess muscle mass - so as not to feed and carry it around if it's not needed.
The same works the other way around - if a physically inactive individual starts going to the gym on a regular basis his body will gradually adapt to the new hardship by growing more muscle mass in order cope with the person pysical activity level.
The speed and intensivity of the muscle building process is increased by introducing steroids or human growth hormone. Steroids rapidly inflate the existing muscle cells with protein and water while growth hormone stimulates growth of new muscle cells in addition to inflating the existing ones.
No matter if muscle mass was gained with the help of steroids, human growth hormone or hard work alone, the body will reduce it if it's no longer needed. In theory HGH users should retain more muscle mass because of the increase in quantity of muscle cells, but don't count on anyone noticing it:) If your physical activity goes down, so will your muscles - no matter how they were gained.
Muscle memory
On the positive note there is such a thing as "muscle memory". Once the muscle mass is developed, even if it gets reduced due to inactivity, it will rapidly get restored should the activity levels increase again. A person starting to build muscle mass from zero might have to spend years to reach the bodybuilding type phisique, while a veteran bodybuilder who hasn't been working out for years can get into top shape within a few months of hard work (or a few weeks weeks with HGH and steroids).
In addition to energy efficiency the body has another aesthetically undesirable inclination - to store energy (fat) and thus keep you prepared for potential bad times (periods of famine) which may or may not come.
The human body doesn't care about fashion. We may want to look muscular with next to zero body fat, but the body is only interested in functioning efficiently. Why drive through the city centre with a trailer truck and almost empty tank of gas, when a motorbike with a full tank of gas will allow you to drive easier, faster and longer. The body aims to remove all unnecessary muscle and save as much fat as possible (to prevent you from starving if you run into hard times). It is exactly the opposite of what we desire:)
If you want to prevent your body from removing the excess muscle mass, you have to use it - stay active and work out on a regular basis. If you want to prevent your body from storing fat, you have to show it that food is always in abundance - eat small (protein rich, low carb) meals, many times per day.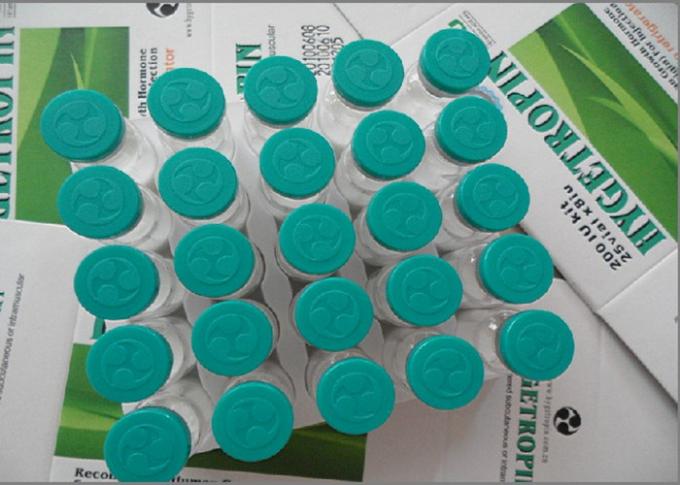 ---
Generic blue top hgh Reviews from forums, such as eroids, musclegurus, muscletalk, steroidology, uk-muscle forums, including Generic blue top hgh reviews 2011, Generic blue top hgh reviews 2012, Generic blue top hgh reviews 2013, Generic blue top hgh reviews 2014,Generic blue top hgh reviews 2015 .
PolyPeptides Hormone List:
| | | | |
| --- | --- | --- | --- |
| GHRP-6 5mg/vial | GHRP-2 5mg/vial | Ipamorelin 5mg/vial | Ipamorelin 5mg/vial |
| CJC-1295 with DAC 2mg/vial | CJC-1295 W/O DAC 2mg/vial | MT-2 10mg/vial | MT-1 10mg/vial |
| PEG-MGF (IGF 1EC)2mg/vial | PEG-MGF 2mg/vial | HGH FAG 176-191 5mg/vial | FAG 176-195 2mg/vial |
| Hexarelin 5mg/vial | Hexarelin 2mg/vial | Thymosin bate 4 2mg/vial | Sermorelin 2mg/vial |
| PT-141 10mg/vial | DSIP 5mg/vial | DSIP 1mg/vial | Selank 5mg/vial |
| Selank 2mg/vial | Oxytocin 2mg/vial | Gonadorelin 2mg/vial | Triptorelin 100mcg/vial |
| GHRP 2mg/vial | Tesamorelin 2mg/vial | BPC 157 5mg/vial | Follistatin 1mg/vial |
Centrino Labs Injectables List:
| | | | |
| --- | --- | --- | --- |
| Testoviron 250mg/ml | Prop 100 100mg/ml | Depot CYP 250 250mg/ml | Sustanon 250 250mg/ml |
| Deca 200 200mg/ml | Winstrol 50 50mg/ml | Tren 75 75mg/ml | Tren 100 100mg/ml |
| Equipoise 200mg/ml | Bold 200 200mg/ml | Masteron 100mg/ml | Primobolan 100mg/ml |