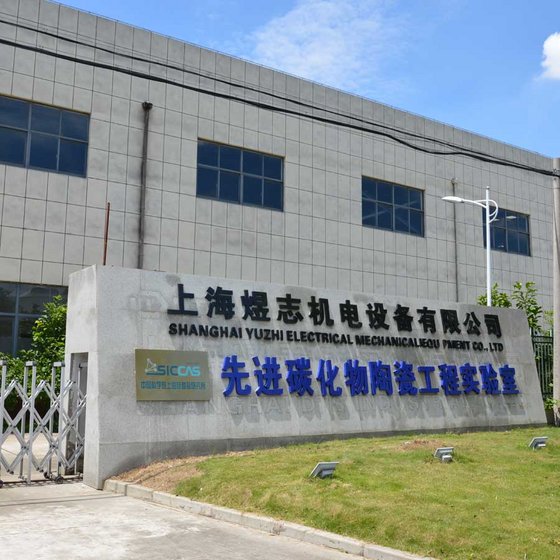 SHANGHAI YU ZHI ELECTRO MECHANICAL EQUIPMENT CO., LTD., is a high-tech enterprise who are always concentrating on the research & development, product and sales of the new materials, new energy, and a full set of equipment. The company has three units (equipment group, new materials group, new energy group) and a test center. Equipment division provides from the "grinding, mixing, dispersing homogeneous emulsification, molding, high temperature sintering, cut the polishing-testing" one-stop services, tailored for your materials Lab comprehensive solution, according to your process requirement, synchronous amplification your research efforts, truly achieve from the Lab to the batch production of seamless docking.

Main products: grinding, mixing, dispersing homogeneous emulsification equipment, (ball mill, crusher, grinding dispersing emulsification machine); Drying equipment (spray drier, vacuum drying oven, fluidized bed dryer); Molding equipment (tablet press, etc.); High temperature sintering equipment (box-type furnace, tube furnace, CVD system, PECVD system vacuum sintering furnace, vacuum melting furnace, and various non-standard furnace); Cutting, grinding, polishing equipment, (cutting machines, grinding machine, polishing machine); Testing equipment, (hardness tester, metallographic equipment, microscope, etc.).

Our team totally has about 70 staffs, including 3 researchers, 5 doctors, 5 senior engineers, they have a high level of professional knowledge and very experience in the field of materials, machinery, equipment, electronics and automation, and it provides strong technical support for our team.

Our factory is located in Jiading industrial zone, covers an area of over 10 acres, the transportation is convenient, which is at ShenHai high speed road ZhuQiao exit.

COMMITTED TO INNOVATION, POWERED FOR SCIENTIFIC RESEARCH. We are sincerely welcome customers from home and abroad to visit us, let us make progress together and reach win-win.