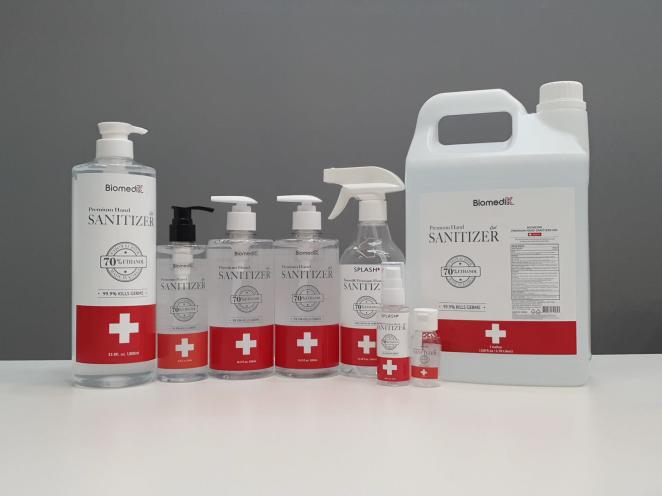 Sanitizer and Moisture
It is a quadruple moisturizing function with 4 kinds of moisturizer added to it and can be used even on the back of your hands.
Includes effective active ingredients for moisturizing and soothing – Rosemary extract,
Calendula extract and Tocopheryl Acetate.
Product Line:
2ml, 50ml, 60ml, 100ml, 250ml, 500ml, 1000ml, 1gallon
Ethanol 70%
Kills 99.9% germs in 3 seconds
Production Capacity:
500,000 bottle/day (500ml base)
Documents Prepared:
-FDA
-MSDS
-English Label
-ISO (14001, 9001, 22716)
-COA
We are fully prepared for export with all the documents needed, other than the above.
For more information, please feel free to contact us.