1) 15years professional manufacture experiences.
2) Large size modern factory.
3) Completely material testing and performance testing equipment.
4) Top quality international standard pumps.
Mining and Mineral Slurry Pump featues
1. Our Pump wet parts are made of wear-resistant high chromium alloy.
2. Our Pump bearing assembly use cylindrical structure, adjusting the space between impeller
and front liner easily. They can be removed completely when being repaired. Bearing assembly
use grease lubrication.
3. The shaft seal could use the packing seal, expeller seal and mechanical seal for all slurry pump.
4. The discharge branch can be positioned at intervals of 45 degrees by request and oriented to
any eight positions to suit installations and applications at its working site.
5. There are the drive types, such as V belt drive, gear reducer drive, fluid coupling drive, and
frequency conversion drive devices.
6. Wide performance, good NPSH and high efficiency. The slurry pump can be installed in
multistage series to meet the delivery for long distance.
3 D Design Ability
Mining and Mineral Slurry pump specification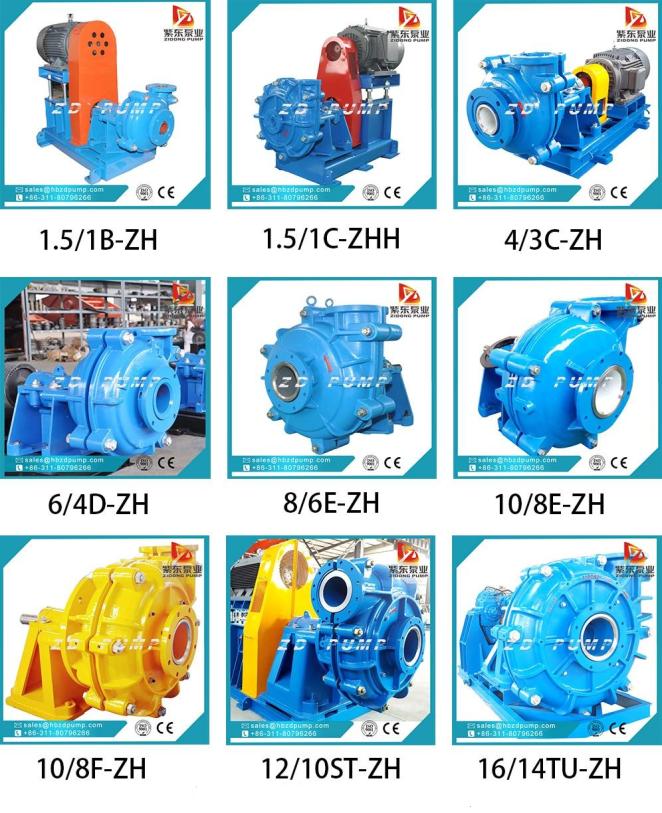 Zidong Production Overview