Hatozaki Pure Malt Japanese Whisky
HATOZAKI PURE MALT Whisky is a vatting of 100% malt whiskies which have been aged in imported bourbon casks, imported sherry casks and native Mizunara oak barrels.HATOZAKI PURE MALT has a rich profile of sweet cereals and malty dried fruit with a light touch of smoke and honey on the finish.
[About this item]
• A premium vatting of 100% malt whisky aged in a combination of Bourbon, Sherry and Mizunara oak casks, bottled at 46% abv
• Rich and sweet, packed with malty cereal notes, dried fruit, a light touch of smoke and lingering honey on the finish.
• Drink neat or over ice, but can also be mixed in a highball, or as the base of cocktails
• Named after the Hatozaki lighthouse in Akashi harbour, which is the oldest stone lighthouse in Japan. Its rich history and symbolism inspired the name for our whisky
• All Hatozaki whiskies are the result of a twofold blending process. This two-fold process allows for the complexity and balance so prized in Japanese blended whiskies.
• The colour of the Hatozaki liquids is natural, without any artificial colouring such as caramel and without any chill filtration.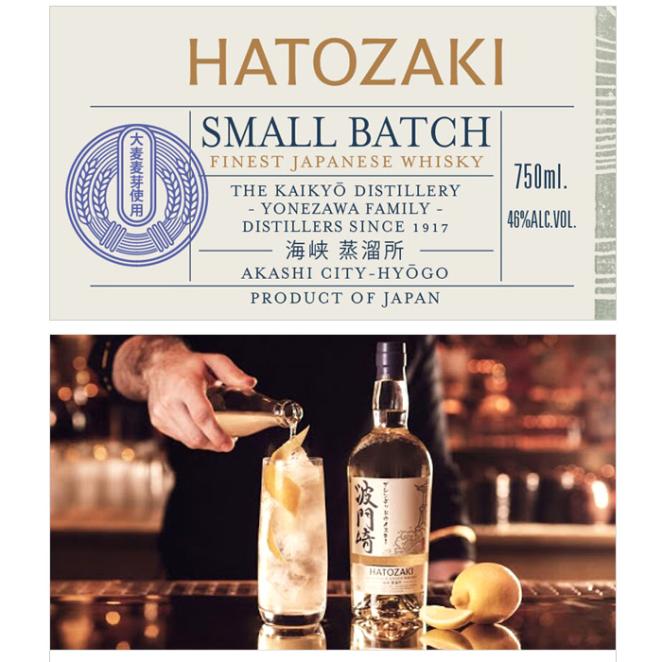 [Product Spec.]
• Brand : Hatozaki
• Flavour : Honey
• Alcohol Content : 46 Percent by Volume
• Alcohol Type : Blended Malt
• Liquid Volume : 750ML
• Place of Origin: Japan