Factory customized products, any size, any specification, any shape can be customized, provide technical solutions, if there is any problem, welcome to us email
Air to air ventilation system: Evaporative energy recovery ventilator with aluminium core; Energy recovery ventilator with enthalpy core; Heat recovery ventilator; cabinet and base station ventilator. Air to air heat exchanger core: ABS framework enthalpy heat exchanger core, Hydrophlic aluminium heat exchanger core, Epoxy coating heat exchanger core. Base on their structure and feature can be divided into several series with cross flow, counter flow and cross & counter flow 3 air flows. Welcome customers of all over the world to contact with us.
The heat exchanger core is the major part of air to air ventilation system. When the air is forced to pass through the heat exchanger core from two different air channels, the energy and humidity are transfered by the plates, so as to save the energy. Outdoor air and exhaust air is separated by thermal conduction plate, avoid cross-contamination, make sure clean outdoor air. Base on different air channel, they can be divided into cross flow, counter flow and cross & counter flow; base on material can be divided into sensible and enthalpy heat exchanger core. Heat exchanger core have compact structure, no running parts, strong reliability and long service life.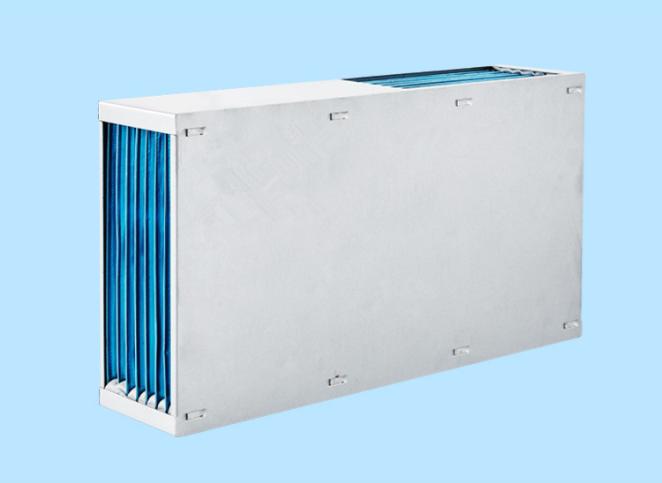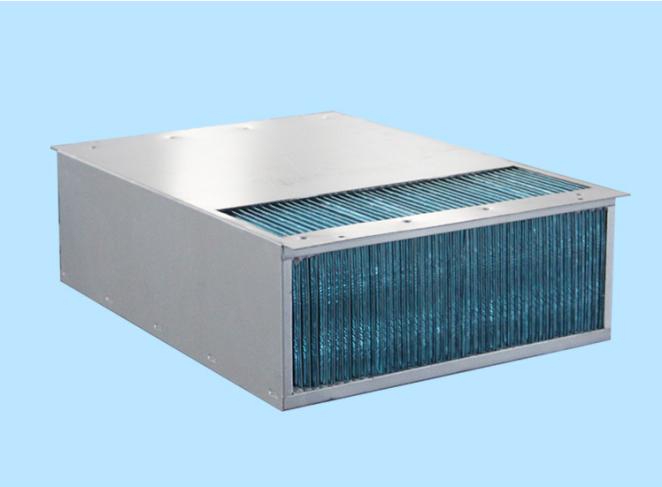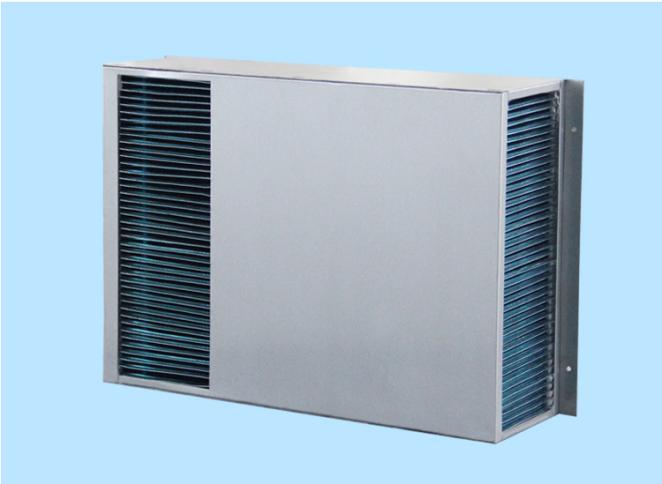 Ø Counter Flow Heat Exchanger Core Counter flow heat exchanger core is made of antiseptic hydrophilic/epoxy coating aluminum foil and galvanized sheet cover. The air is forced to counter through the heat exchanger core, two airstreams never come into direct contact, avoid the transfer of any smell and moisture transfer. The flow direction has LL, LU and UU. Used for energy recovery of industrial ventilation system, such as mobile base station air conditioning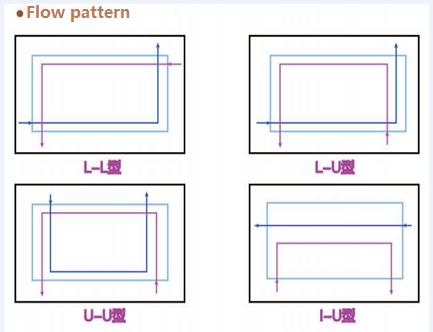 ² Material of sensible heat exchanger The sensible heat exchanger core is made of high quality hydrophilic coating aluminium foil, with fast thermal conductivity, no secondary pollution and high heat transfer rate. According to different occasion, the epoxy coating aluminium foil is able to choose from, which with higher corrosion resistance. The thickness of aluminium foil is from 0.1mm- 0.3mm.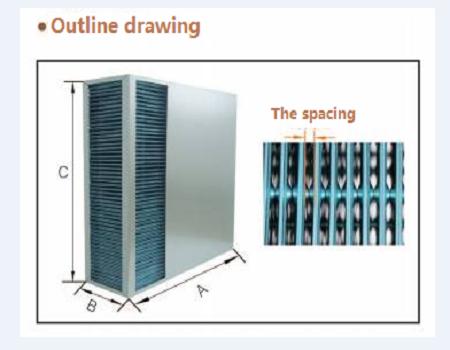 l Feature 1、Adopt antiseptic hydrophilic aluminium foil, resistant to corrosion, with long service life. 2、Apply to special occasions of epoxy resin aluminum foil, corrosion resistance stronger. 3、Many size heat exchanger cores (plate distance 2.0-12 mm) for your choice. 4、Module structure, any size can be provided, no running components, low maintenance cost. 5、Compact structure, small volume, suitable for various occasions.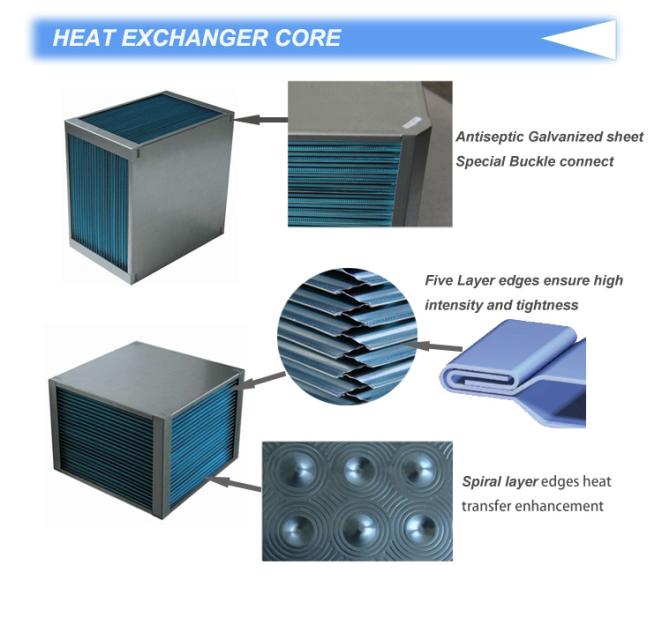 l Production Technology 1、The surface of heat exchanger core was processed with spiral wave heat transfer enhancement techniques, increase the 10% heat transfer area. 2、Convex and concave air channel, ensure the strength and tightness of heat exchanger core, could bear high pressure. 3、Cross air channel, double folding process of the face side edges, which is equal to 5 times material thickness, ensure the high intensity and tightness. 4、All joints are airproofed by air proof glue, ensured that the heat exchanger has excellent air tightness.

Remark: The different material and thickness of framework are able to choose from (Such as: Galvanized sheet, Aluminum zinc coated steel sheet, Aluminium sheet, Painting steel plate, Painting galvanized sheet,Stainless steel and other anticorrosive material), the connecting format of framework has screw, buckle, flange and so on.
Applied to air handling units
The plate heat exchanger core is applied in air handling units,Used for heat dissipation of cabinet.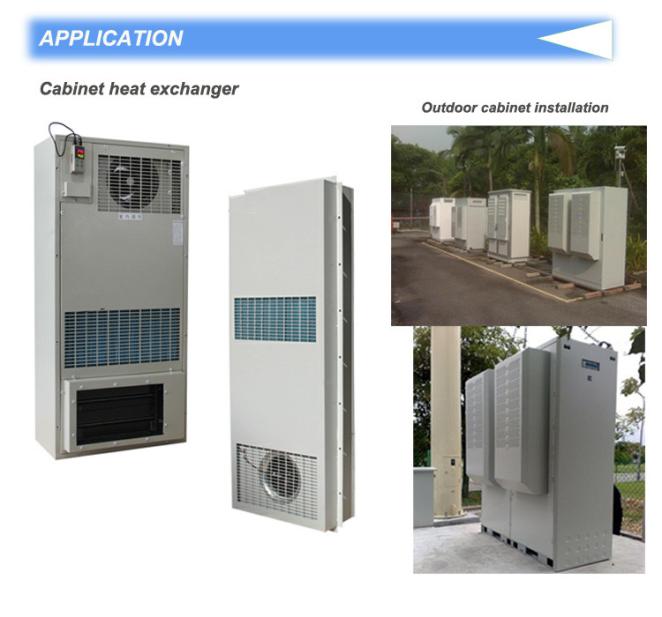 The factory figure