Tubular Heater Deep Fryer Oven Heating Element

General Information of Oven Heater
Electric Oven Heater are easy to install and maintain. Designed for heating liquids and gases in tanks and pressure vessels, flange immersion heaters are ideal for applications requiring higher kilowatts.It's made with tubular elements brazed or welded to a flange. Stock flange heaters are equipped with a general purpose terminal enclosure.Electric Oven Heater, with tubular elements, also answer the need for liquid immersion applications requiring high kilowatts in small tanks. The tubular element's unique flat surface geometry packs more power in a smaller bundle, with lower watt density, making it especially well-suited for petroleum-based liquid heating applications.
Characteristics & Properties of electric oven heater
Tube diameter: Φ6mm-Φ30mm

Tube Material: SS201, SS304, SS316, SS321 and INCOLOY800 etc

Insulation Material: MgO

Conductor Material: Nichrome Resistance Wire

Wattage Density: High/Middle/Low (5-25w/cm2)

Lead Connection Option: Threaded Stud Terminal or Lead Wire

Lead Wire Type: 300mm Standard (Teflon/Silicone High Temperature Fiberglass are available for Electric Oven Heater)
Suggested Applications of tubular oven heater
Water Deionized, Demineralized, Clean, Potable, Process

Industrial Water Rinse Tanks

Vapor Degreasers

Hydraulic Oil, Crude, Asphalt

Lubricating Oils at API Specified Watt Densities

Air and Gas Flow

Caustic Solutions

Chemical Baths

Process Air Equipment

Boiler Equipment
Detailed Information of oven heating tube
Dimeter of tube

6.5mm

8.0mm

8.5mm

9.0mm

10mm

11mm

12mm

14mm

16mm

Material

AISI304*

AISI321*

AISI316

AISI310S

INCOLOY840

Length of tube

From 200mm to 6500mm, The length will be manufacture it according to custom's require

Length of wire

From 200mm to 2000mm, The length will be manufacture it according to custom's require

Color

Color of tube is yellowish*or Dark-green or Black
Feature of oven heater
1. We offer standard as well as customized models
2. We offer different tube diameters like 6.5 mm, 8 mm, 8.5mm,9mm,10.6mm,11mm& 12mm, 14mm,16mm and so on.
3. We offer different sheath materials. It can be availed in different materials like Incoloy 840, SS 304, SS 321, SS 316,Aluminum
4. Ambient temperature: -60°C ~ +800°C
5. High- voltage in Test : 16,00V/ 5S
6. Firmness of connection end: ≥50N
7. Protective oxide coated element wire for long-term heater life
8. Can be manufactured to proper length
Sample terms:
1. All heaters can try sample, in order to let customer check our product performance before order
2. Sample fee can 100% refunds to customer when you place the order.
3. Special customized product, can send sample to us, we can product as 1:1 your sample .
REMARK: The products will be 100-percent inspection when the product is finished.
Package and Delivery
Package: packed by carton or wooden case oe customized
Delivery: 15-20 days after receiving the payments
To Order:
For Electric Oven Heater, Size, Wattage and Voltages are available on request.
Please contact us with your special requirements. We are pleased to contact you if you would like more information or want to discuss custom product availability and pricing.
Welcome to order sample Electric Oven Heater for initial evaluation.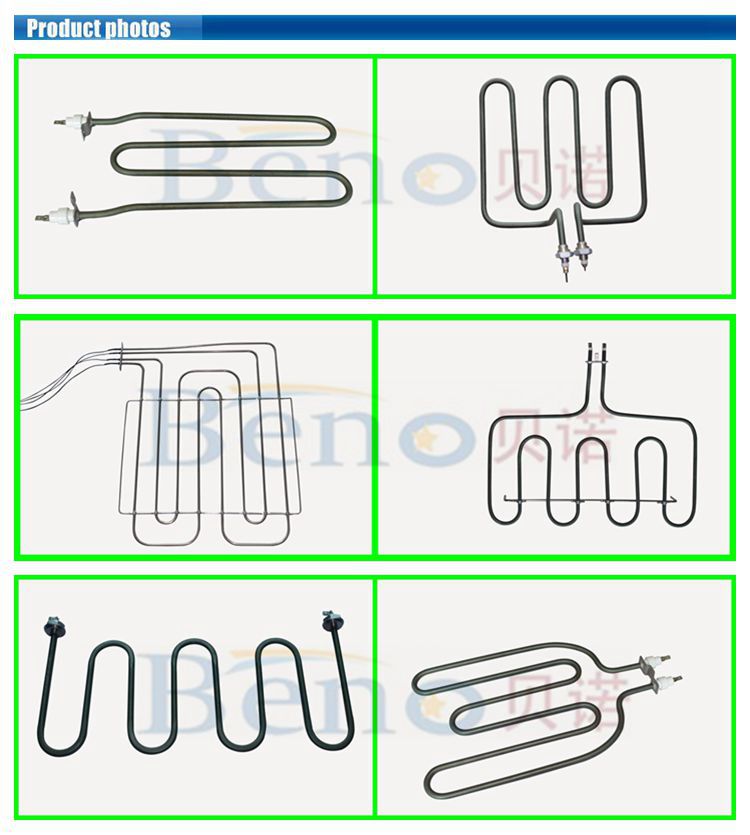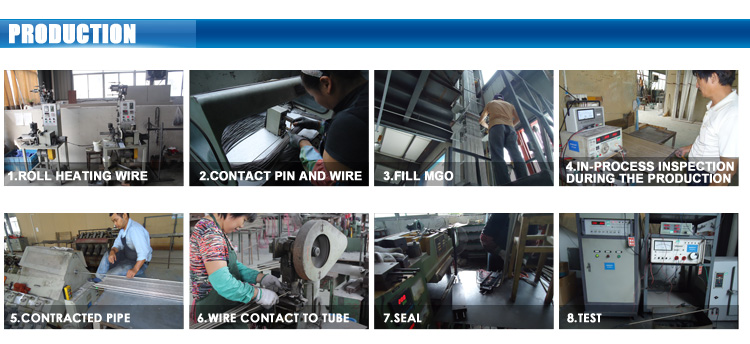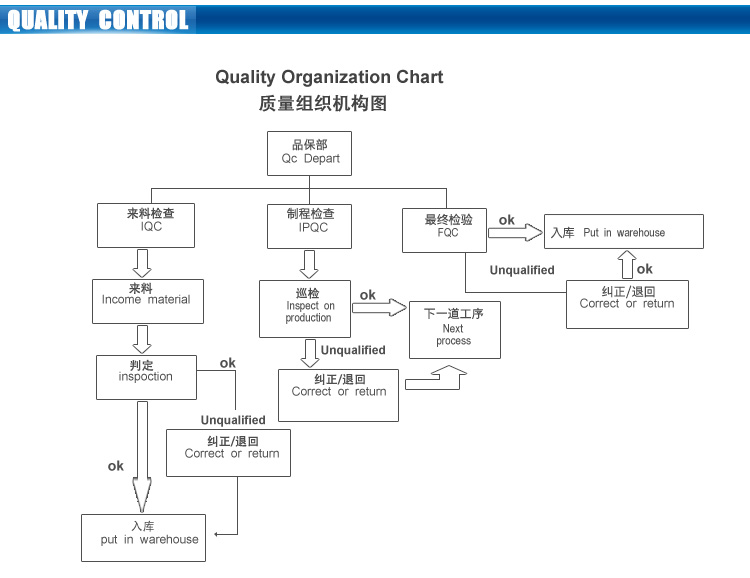 Pls advise below details when inquire
(1). Type of Heater
(2). Wattage and Voltage
(3). Dimension of the heater Belt
(4). Drawing required for special configuration
(5). Working environment
As a trustworthy manufacturer, we can assure you for:
(1)Consistent & Uniform quality of products throughout the Merchandise.
(2)Shipments well within the time agreed between us.
(3) Most competitive prices and assuring our products quality.
Our Belief:
(1)Beno company is a professional Chinese heating element manufacture.
(2)Our focus is on quality control, making excellent before and after sales service and enlarging product series to meet clients' requirements.
(3)Welcome to contact with us ,we are always free to answer your questions.
(4)We sincerely hope to set up good business relationships with you to create a bright future!
We can send the sample for free. and you can test our quality.