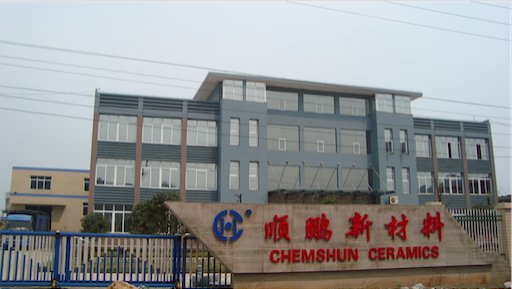 Membership

Free member

Registration Date

2016.02.26

Country/Region

China

City

Pingxiang

Contact

Chemshun Ceramics(Ms.)
Pingxiang Chemshun ceramics Co., Ltd is a manufacturer of 95% & 92% Al2O3 alumina wear resistance ceramic products. Chemshun ceramics was established in 2002, we have 15 years of professional ceramic producing and import & exporting experierence. Chemshun have the products and service of: Design, produce, sell, as follows:

1) 95% Al2O3 Alumina wear resistantceramic liner / linings and high quality grinding media.

(we also can supply the Al2O3: 92% products according to detailed requirement):

Chemshunmanufacturing wear resistance Ceramic liner including: Alumina plain tile, ceramic weldable plate, alumina pipe, ceramic blocks, abrasion resistant lining, lined pipe and fitting, ceramic linings, wear-resistance ceramic linings, chemshun pre-engineered equipment lined ceramics and paiting, custom designed alumina ceramic, hexagonal ceramics sheet, square ceramic lining pieces, ceramic liner, Ceramic Conveyor Pulley Lagging, ceramic tube and all kind of engineered ceramics, the finished equipment according to drawings. Ceramic Grinding balls, griding cylinders. Products used in the mineral, steel, power, port, cement, ceramic, glass etc industries, and was fixed on the equipment of chute, cyclone, cone, fan etc. We not only afford the products but also can afford the engineer service and on-site fixing.