Product Description
ZC-G24L China safety 76mm steel shackle abs plastic body safe lock with master key
a. Durable .lightweight with non-conductive Xenoy lock bodies
b. High security 10 pin cylinder lock, upto 100,000 different locking mechanisms
c. Key retaining feature ensures the padlocks are not left unlocked.
d. All different colors available.
e. Standard labels on front and back .
f. Can be engraved with customers' logo .

1. Material: rugged reinforced nylon
2. Widely used in chemical, electrical, automobile industry, etc.
3. superior temperature, chemical and corrosion resistance
4. With rewritable warning signs
5. Key Retaining Feature (When the shackle is open, the key can not be removed)
6. Laser printing and logo engraving available if required.
7. Shackle Length: 76mm
8.We have ABCD plastic Body , Type D is most popular recently .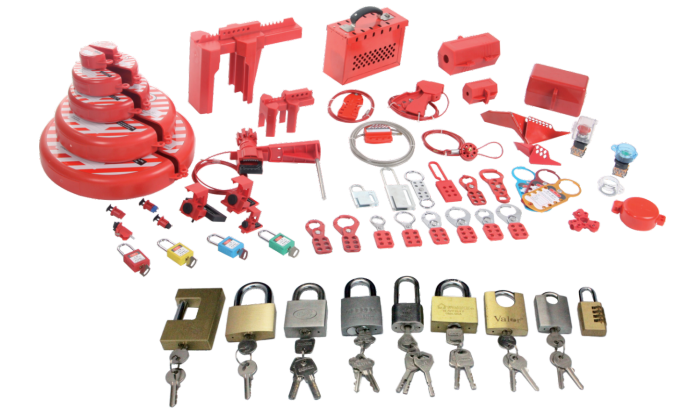 Our service
We provide Unique key charting system for our safety padlock
a,Keyed Differ System (KD): Each padlock is keyed differently, supplied with 2 keys per lock. 20000 pcs individual padlocks available .
b, Keyed Alike System (KA): Each padlock is keyed the same. 1 key will open all padlocks in each group.
c, Differ & Master Key System (MK): Each padlock is keyed differently, supplied with 2 keys per lock. A master key will override and open any of these padlocks.
d, Alike & Master Key System (KAMK): Each padlock is keyed the same in one group. A master key will override and open all groups of Alike keyed.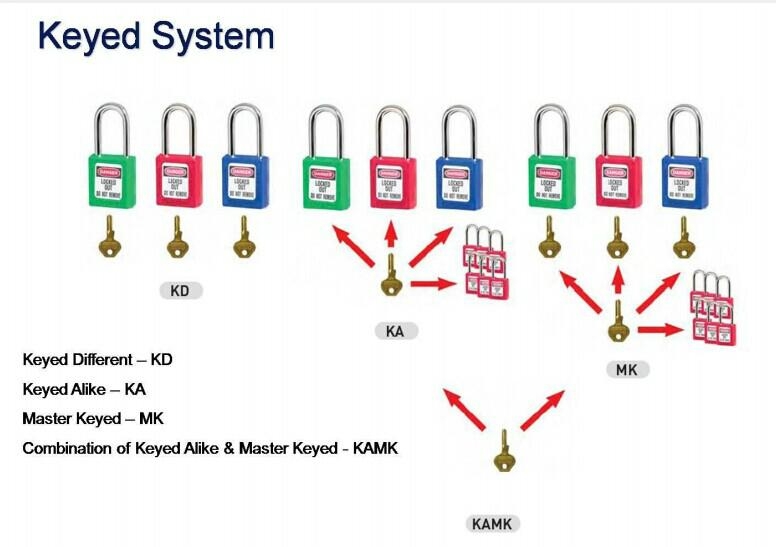 Our factory are in this line over 6years and produce for ABUS in Germany which supply for MASTER , BRADY in USA ,And also export million dollors each year to India market . We supply worldwide for hundreds of lockout , welcome to inquire about safety lockout with more details with price .
Our company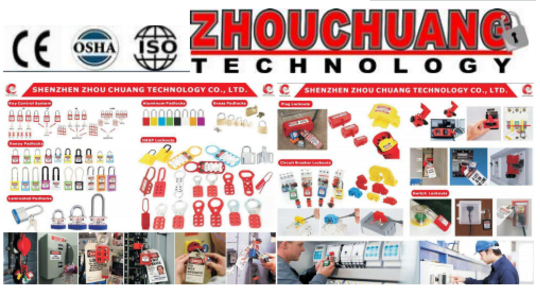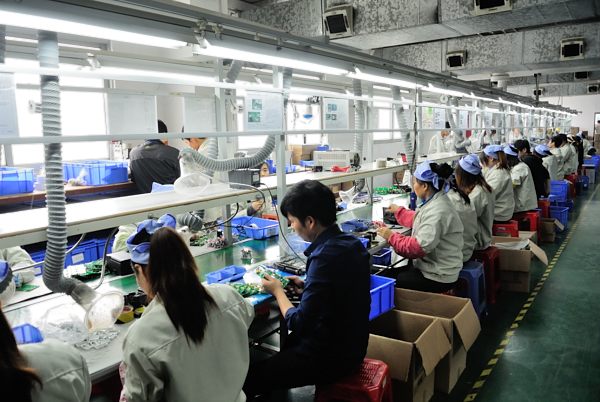 SHEN ZHEN ZHOU CHUANG TECHNOLOGY CO.,LTD is a reputed and leading manufacturer of safety lockout and tagout devices and safety lockout accessories.Our safety solutions and equipments have achieved its desired growth due to the appreciation and goodwill that customers have showed on them from alll over the world.Our company is also well known for its sincere efforts at keeping up to customer satisfication and demands.
The safety lockouts and equipments are enviroment friendly.Our company is equipped to cater and offer the best safety products for different segments of industries such as Construction,Petrochemicals,Pharmaeuticals,Power plant,Mining,Iron and Steel,etc.We supply various high quality and durable safety lockout devices for the safety operation and identification of hazards.
In order to prevent injury to the employees by hazardous energy,disable machines or equipment,it requires employees to eatablish a program and utilize procedures for affixing appropriate lockout devices or tagout devices.Proper LOCKOUT & TAGOUT procedures can avoid many industrial accident.

Why choose Zhou Chuang ?
About us
Some of our strengths that make us your most reliable business partner are:
1) Extensive industry knowledge / experience
2) Wide range of products for diverse applications in various industry segments
3) Our comprehensive quality policy
4) Reliable, well-organized and efficient distribution network
5) Competitive prices
6) Our stable business model, robust finance,honest value system and customer-centric approach.

Warranty and ater-sales service
1) Warranty: 1 years, for defective one, we will replace a total new cap lamp during warranty time
2) After sales service: will deal with your complaint at first time, give you solution within 5 working days
3) Free samples: free samples will be provided when our new models come out
4) Market support: we can support you to do advertisment in local magazine and provide samples with
big discount for exhibition

Packing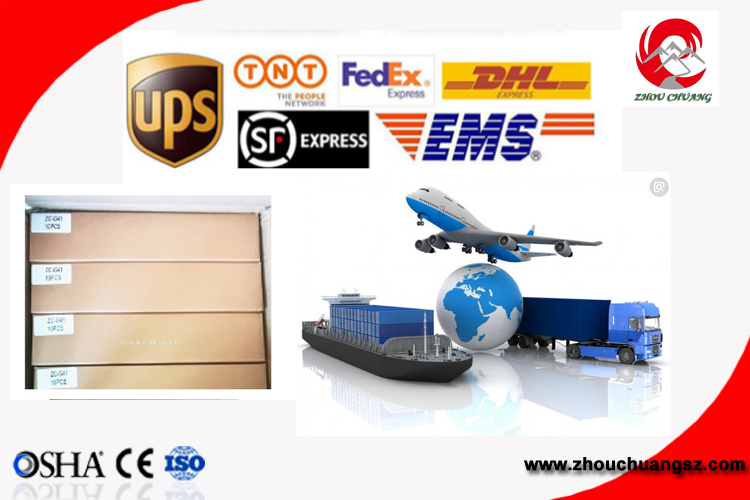 10Pcs/Box, 20Pcs/Carton 20KG/Carton
We can customized the package for our customer,any requirements welcome to tell us.
FAQ
1. If you couldn't find the exact product you want, never mind, just contact us and tell your requirements, we will arrange the moulds and manufacture for you.
2. No minimum order quantity required
3. Many products are available from stock with the next several days.
4. If required, goods can be collected from our factory directly to your customers.
5. We also support OEM manufacturing, with any given order quantity.

Contact us



Shen Zhen Zhou Chuang Technology Co., Ltd
Add: No.2 Bldg,Da Pu Industrial,Long Dong Community,Long Gang District, Shen Zhen City, China.
Tel: +86-755-84829400 Fax:+86-755-84820206
Cell: +86 13603090255
Website: http://www.zhouchuangsz.com