Category Picks : Bath Supplies, Beauty Equipment, Beauty Products Agents, Body Painting Supplies, Breast Enhancers, More... Bath Supplies, Beauty Equipment, Beauty Products Agents, Body Painting Supplies, Breast Enhancers, Cotton Bud, Dental Hygiene, Fragrance & Deodorant, Hair Hygiene, Hair Removal Product, Hairdressing Supplies, Makeup, Makeup Tool, Manicure & Pedicure Supplies, Nose & Ear Trimmer Less...
High-Tech Skin MASSAGER, Anion Therapy
Company Name

:

Bu-chun Electronics Co.

Membership

:

Free member

Registration Date

:

2011. 11. 22

CountryRegion

:

Korea

City

:

Gyeonggi-do

Contact

:

Chong ook Han(Mr.)

Related Keywords

:

Skincare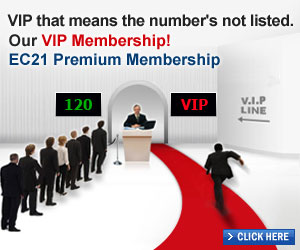 Quick Information
Brand Name :

ESTHE TWIN

Model Number :

F-300

Place of Origin :

Korea
Description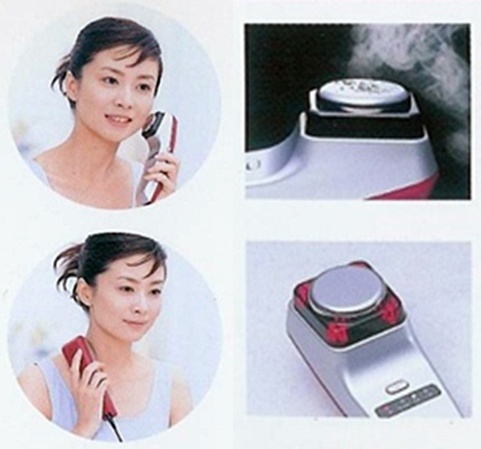 High-Tech Skin MASSAGER Combined Ultrasonic,
Far infrared ray and Anion therapy technologies

Model: F-300
Brand: ESTHE TWIN

Features
Combined 3 therapy technologies in one unit. Ultrasonic, Far infrared rays and Anion for skin care services and functions,
Be your own personal beauty therapist and enjoy excellent outcomes without cost and time at home.
Power and function On/Off button with 3 Function indicate lamps
Built-in 30 minutes Timer on each Function
Easily and simple operates Step up functions just Pushing Function button
Included AC/DC Adaptor and Instruction manual
Effects of ESTHE TWIN
It is effective on the ache mitigation and treatment by massaging the muscle with Arthralgia, Myalgia, Contusion and stiffen muscle etc. helps to keep always beautiful and elastic skin by protecting skin's health from pimple, discoloration on the face, dry skin, oily skin effective on specially aged skin.

Function of ESTHE TWIN
1. Ultrasonic function
Vibration effect


It activates on each cellular-tissue to get the effects of muscle's slackness and concentration by 1,000,000 cycles of micro vibration per second.
Heating effect
It improves circulation of the blood and flowing of lymph by penetrating ultrasonic eaves and frictional heat which is emitting when ultrasonic waves oscillate. Improve wrinkles of skin by activating metabolism, increasing Collagen and cosmetic essential ingredients. It gives help to keep skin clean from freckles, a discoloration on the face, pimples etc. by controlling Melanin pigment.
Cleaning effect
Ultrasonic-wave appliances emit heat and mechanical energy by vibrating in molecular structure when H2O molecular combines between Ultrasonic-waves-electrode and skin. Then skin absorption of H2O molecular becomes easy when Hydrogen does in monomolecular by vibration. Because this absorbed H2O molecular collides with waste material of skin and promotes resolution of waste material, waste material is easily eliminated from skin. It keeps your face in clean and healthy by removing waste materials of skin like sebum which cannot be cleaned by facial washing.

Diet effect


Ultrasonic power reaches deep into your skin and accelerates to resolve fat under your skin and gives diet effect by 1,000,000 cycles of micro vibration per second.

Moisturizing effect


This high frequency micro vibration and heating effect reaches deep inside of skin structure and it expedites combustion and effectively increases moisture contents in skin. It helps skin to keep healthy and to increase elasticity of skin.
2. Far Infrared ray therapy
It helps to remake skin that is damaged by ultraviolet rays. Specially, helps to dermatitis patient, metal allergy patient, susceptibility skin person who cannot make use of ultrasonic appliances and ion appliances.
3. Anion therapy
It helps to strength the skin's elasticity through skin's slackness and contraction functions, because it transmits high quality of rectified electric current 0.4~1.2mA to skin through two electrodes of positive and negative pole. It ionizes water-soluble products, bio ingredient of cosmetics and helps prevent skin aging by supplying nutrition (nourishment) to skin. Anion is helpful for skin's constitutional improvement and it strength the resisting power against allergy materials by applying pressure in autonomic nerve.
Specification
Operating voltage/current: DC12V/ 1.0A
Power: AC/DC Adaptor. Frequency: 50~60Hz
Power consumption: 7W
Using frequency: 1 MHz
Ultrasonic waves Output: 1.5~1.8W
Far Infrared Ray waves: 660nm
Anion Power Voltage: 15~20V
Anion Current: 0.4~1.2mA
Metal part's surface temp.: 41
Weight of main unit: 200g
Weight of adaptor: 330g.
Size of main unit: 177(L) x 54(D) x 57(H)mm
Packing
Package: Individual gift box
Gift box size: 180(w) x 70(D) x 230(H) mm
Weight of color box: 550g
Q'ty/ carton box: 10pcs
Carton size: 390(W) x 395(D) x 285(H) mm
Gross Weight of carton box: 7 Kg
Send an Inquiry to this supplier
Similar products in other categories :
You may also be interested in :