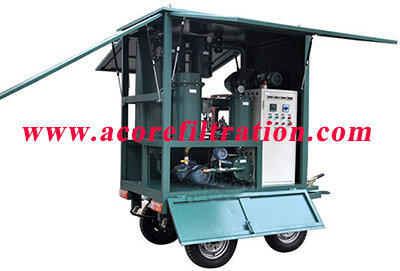 Acore Filtration Co.,Ltd is a professional manufacturer and distributor of Oil Filtration System. We can provide users with high quality of liquid filtration machine for any commercial, residential, or industrial application. Since foundation, Our Oil Filtration System has served many different industries, including aerospace, automotive, aviation, natural gas, oil refining, petroleum, pipelines, plastics, power generation and much more. Our system can ensure high efficient performance of your equipment and reduce ecological maintenance problems
Oil Filtration System Supplied by us can economically protect your resources equipment. The users wins by reducing costs, extending equipment life, keeping equipment working at top efficiency. We have been devoting ourselves to provide best solutions to users and looking forward to being a part of your solutions.
Our Main Products as following.
Vacuum Oil Purifier
Transformer Oil Filtration Machine
Mobile type Transformer Oil Purification System
Hydraulic Oil Filtration System
Lube Oil Purifier
Turbine Oil Purifier
Fuel Flushing System
Oil Dehydrator
For more products details, please go to our website: www.acorefiltration.com. Thanks!