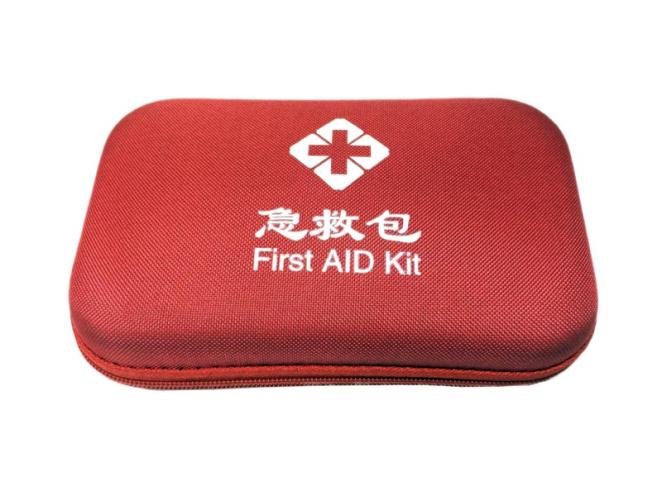 Product:SAN YOU First Aid Kit (B)
Type:SY-B50
Brand:SAN YOU
Size:20CM×13CM×4.5CM
Weight:0.15Kg
Color:Red
Material:EVA
Application:Car, Outdoor, Emergency Rescue, Home Life.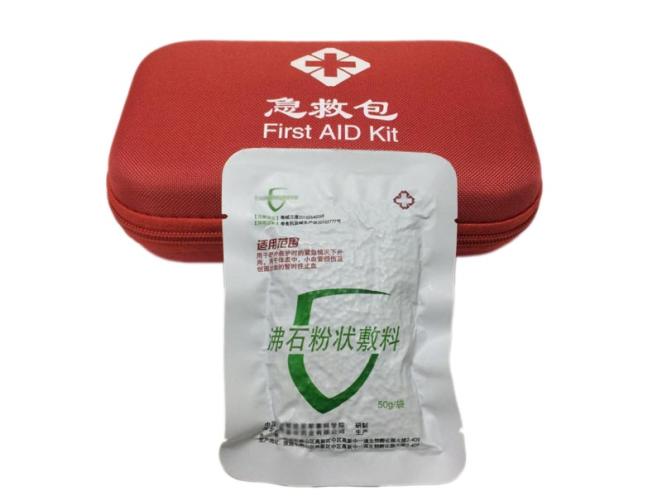 Advantages:
1. Equipped with special hemostatic dressing to stop arteriovenous hemorrhage and moderate to severe blood loss within 30 seconds;
2. It has high strength and elastic recovery ability, not easy to be deformed, firm and durable, and has a light and convenient design. It is easy to carry around, and the space can be used to the maximum extent.
3. Anti-cracking wear, and can withstand a certain degree of acid-base environment, the material has high plasticity, easy to place;
4. The layout of the compartment inside the package is reasonable, and it has a high fixing effect on the contents, convenient for loading, good sealing.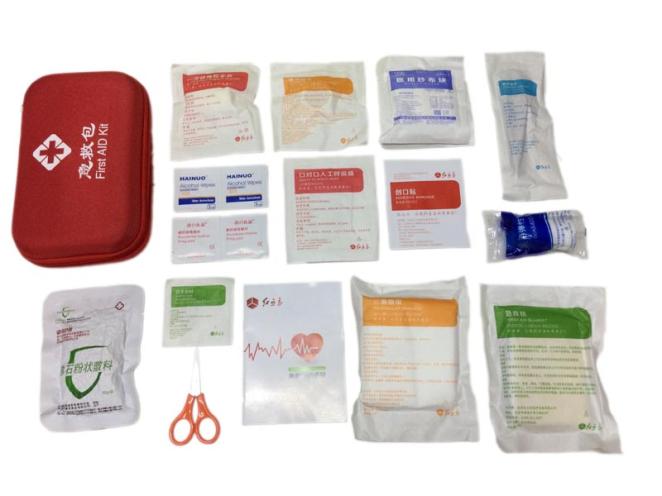 Specification:
| | | | |
| --- | --- | --- | --- |
| No. | Name | Model No. | Qty. |
| 1 | Zeolite Powdery Dressing | 50g | 1 |
| 2 | Povidone-Iodine Prep Pad | 5*5 | 2 |
| 3 | Alcohol Wipes | 5*5 | 2 |
| 4 | Band-Aid | 5/bag | 1 |
| 5 | The Disposable Rubber Gloves | Large | 1 |
| 6 | Medical Gauze Piece | 5*5cm,2 pieces/bag | 3 |
| 7 | Medicinal Elastic Bandage | 6*400cm | 1 |
| 8 | Non-woven Triangular Bandage | 96*96*136cm | 1 |
| 9 | | 9cm | 1 |
| 10 | Dressing Forceps (Plastic) | 13cm | 1 |
| 11 | Mouth-to-mouth Resuscitation | 30*19cm | 1 |
| 12 | Safety Pins | 4/bag | 1 |
| 13 | | 160*210cm | 1 |
| 14 | | 1.25*450cm | 1 |
| | First Aid Manual | 13*9.5cm | 1 |
| 16 | Outside Bag | 20*13*4.5cm | 1 |