Introductions of Hydraulic coal powder press machine
Hydraulic coal powder press machine consists of hydraulic cylinder, electricity board, punching press part. There are two ways to provide pressure for the whole machine. One is hydraulic cylinder, the other one is motor power. So this Hydraulic coal briquetting machine has much more punching pressure than other kinds mechanical press coal briquette machines. Hydraulic coal briquette making machine's pressure can reach 60t, so it can press not only fine coal powder, but also other low density fine powder, such as sawdust powder, charcoal powder. What's more its raw material also can be metal powder, chemical powder, gypsum powder, graphite powder, etc. Our factory production of the Hydraulic coal briquetting machine is mainly used for the loose material in the pressure, temperature, particle size, moisture content under the condition of appropriate molding for bar or block, in order to improve the combustion performance of the fuel. After Hydraulic coal briquette making machine to produce the fuel blocks is a new kind of renewable and environmentally friendly fuel, with a clean, high calorific value, high combustion efficiency, etc, can make hair, boilers, electric furnace fuel combustion furnace, can as a substitute for coal in some fields, to meet the demand for the high grade energy production and life.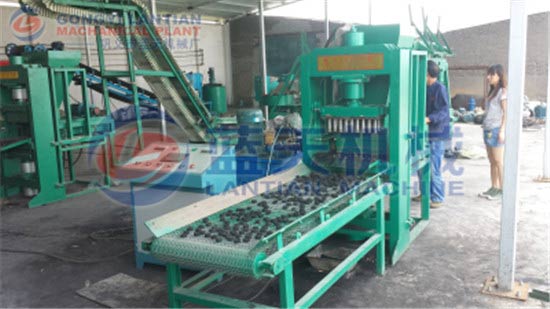 Advantages of Hydraulic coal powder press machine
1. High capacity of low power consumption: uses the PLC hydraulic transmission system, capacity 1500 kg, 2000 kg per hour. If there is no diesel engine instead of electric power facilities available
2. Material adaptable: adapt to all kinds of raw material, the biomass of material forming, from powder to 50 mm length between, moisture content is between 5% and 30%, can be processed to shape
3. Electric heating function: automatic electrical heating device can adjust the dry humidity of material
4. Operation is simple and easy to use: a high degree of automation, less labor, only 3 people, using artificial feeding or automatic feeding conveyor
5. Final coal briquettes shape and size are customized
6. The noise is small, resistance to wear.


Finished product of Hydraulic coal powder press machine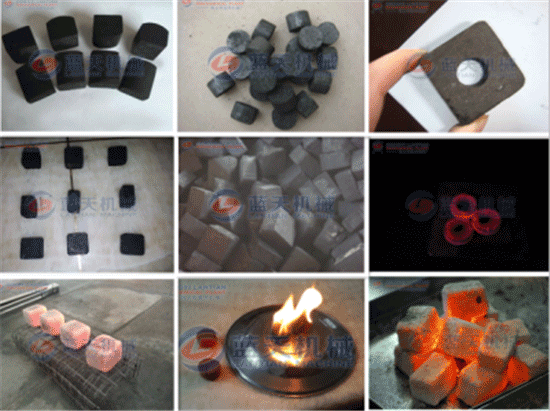 Our Services
1. Design and manufacture products according to clients' special requirement;
2. Train technical personnel for clients.
3. Pre-check and accept products ahead of delivery
4. Assist clients to prepare for the first construction scheme;
5. Install and debug the equipment