Many customers are confused what are the hydraulic wrench set?Woden hydraulic are honoured to answer this questions.The hydraulic wrench set is including the hydraulic wrench ,hydraulic wrench pump,the sockets(working with the WD-A series hydraulic wrench) or the reducer insert(working with the WD-C series hydraulic wrench),the hydraulic hose and so on.
Hydraulic wrench is a kind of power tool. It is mainly used for tightening and loosening of bolts with bolt diameter of 3/4" (M20). WODEN hydraulic is a professional manufacturer and sales of hydraulic wrenches with pumps, hydraulic oil hoses, slockets, etc.
WODEN hydraulic, products quality is stable,good price , timely after-sales. It is a brand of hydraulic wrenches and bolt tensioners in China, providing high quality bolt solutions for China and foreign users. Our products have been sold to: China Petroleum, Sinopec, CNOOC, Sinochem, China Oil and Gas, and many other well-known Chinese companies.
At the same time, ,we also provide products and services for many medium-sized and above companies. Foreign markets are also constantly expanding, and the products have been sold to the United States, Russia, South Korea, Malaysia, Vietnam, Africa and other countries and regions. And by the recognition of domestic and foreign users and praise.
The products have obtained many patents in China and passed ISO9001:2015, CE product certification.
Hydraulic wrenches are available in two types: hydraulic wrenches and Low profile hydraulic wrenches. Select the appropriate type and model based on the data of the on-site bolt and nut.
There are currently 12 models of hydraulic wrenches with torques ranging from a minimum of 82 ft.lbs (112 Nm) to 51,874 ft. lbs (70320) Nm, which can be used to tightening and loosening bolts from M16 to M120. All product models are available from stock.
Low profile hydraulic wrenches are currently available in six models with torques ranging from a minimum of 171 ft. lbs (233 Nm) to 32,893 ft. lbs (44590 Nm), which can accommodate bolt tightening and loosening in the hex nut S19-S175 range. Please contact us for the models and details.
Our products are: hydraulic wrenches, hydraulic bolt tensioners and related accessories. Our services include: bolt tightening hydraulic tool selection, technical advice, after-sales and more. There are any difficulties in the selection, please contact us, thank you for your cooperation and support!
Hydraulic wrenches are widely used for tightening and loosening of bolts at various joints, especially flange bolts. Electricity (Hydropower, Wind Turbines, Thermal power, Nuclear power), Chemical equipment manufacturing, Oil and Gasl, Coal mining, Steel mills, Renewable resources, Railway shield, Cement, Industrial manufacturing (Construction machines, Automobiles, Metal composites, Offshore and Maritime , Gear boxes,Valve fluid manufacturing, Steam turbine).

[Woden Hydraulic Torque Wrench Advantage]

1.We have adopted more than a dozen patents in the manufacture of hydraulic wrench.All the hydraulic equipment, including attachments, are standardized design and production. The Hydraulic wrench and pump,Woden have to go through a 72-hour test running before delivery.
2.The body of high-tech aerospace materials (aluminum alloy) and ultra-high-strength alloy steel, body shape, body with light weight, high strength, toughness, etc., compared to peer products 10% lighter weight, easy to operate .
3.The hydraulic wrench with modern ergonomic design, the use of more humane, while all industries to meet the current requirements of high torque values, as well as most of the working conditions.
4. Stable performance: ratchet, chassis, fuel tanks, shaft and other key components, using advanced CNC machining center equipment, to improve the interchangeability of parts.
5.Good security: trigger lock buckle easily pressed, can be arbitrarily fine-tuning the reaction arm 360 ° scheduled on a solid fulcrum.
6.high precision: high precision ratchet ensure accuracy up to ± 1%, much higher than peers.
7.light weight, small size: the use of aluminum alloy, greatly reducing the weight of the hydraulic wrench. Easy to operate work industry, especially the wind power industry is particularly important.
8. the full range: Torque range 200NM ~200,000.00 NM hydraulic torque wrench and hollow hydraulic wrenches can be produced.
9. adequate inventory: In the industry, eleven achieve planned stock.
10. hydraulic wrenches drive shaft, its raw materials and casting quality brands with domestic and foreign advanced synchronization.

[Woden Cases]
Woden hydraulic wrench applies Ningbo chemical company
WODEN hydraulic mainly engaged in hydraulic wrenches, hydraulic tensioners and other hydraulic equipment manufacturing and sales, while providing our customers with the best solutions for feasibility bolt. Ningbo Chemical Equipment Co., Ltd. specializes in pressure vessels, heat exchangers manufacturing enterprises, but also in co-operation with Sinopec, a main products are exported to Japan and a liquefied petroleum gas storage tank, two types of non-standard pressure vessel, its series of liquefied petroleum gas tanks Annual production capacity of 12,000, the performance and yield of the product determines the high standards of product processing, the procurement of hydraulic wrenches also out of consideration in this regard, WODEN in many hydraulic wrenches hydraulic wrenches manufacturers even local manufacturers in Ningbo stand out, successfully obtained a hydraulic wrench the procurement orders.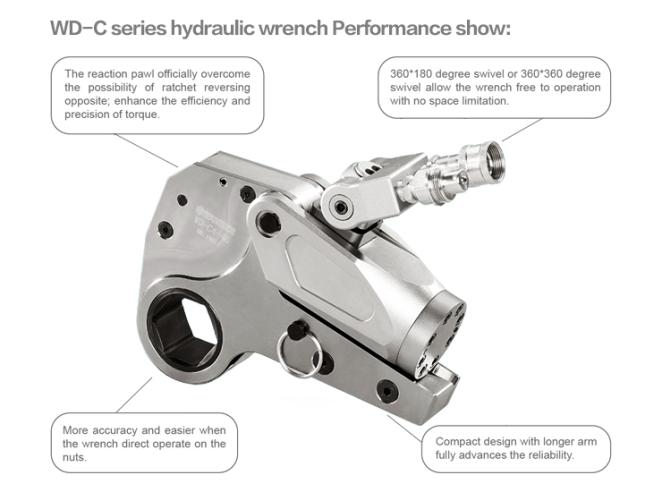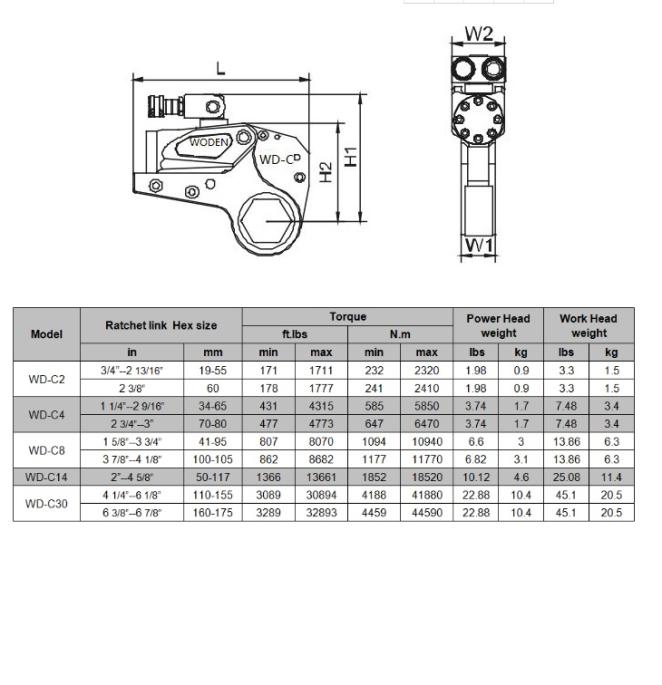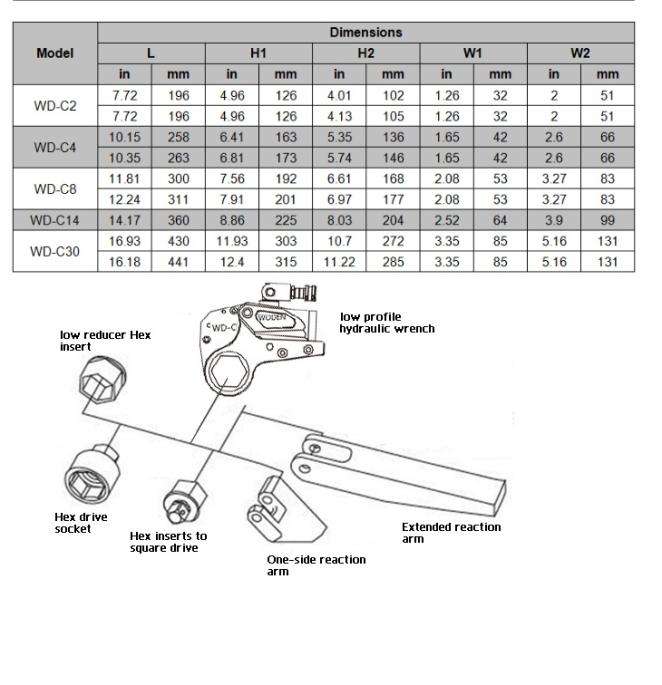 http://www.woden-en.com