KYK Hydrogen Water Generator : Hym 3+ GOLD
Have you heard about Hydrogen Water ??

Hydrogenis the smallest substance in the universe, atomic number 1 Hydrogenis an energy source that does not cause pollution As soon as a hydrogen car passes, there is no pollution emission. It has the power to purify pollutants emitted by two other cars

This beneficial, beautiful and mysterious hydrogen Although it is invisible and untouchable The water that is abundantly contained in water is hydrogen water Drinking hydrogen-containing water will cleanse the body with fat breakdown Above all, eliminating the toxic active oxygen It is already known that it is antioxidant

As a spirit for human health with a special occasion and philosophy Young-Kwi Kim, chief of the 40 years history of water science research Water science technology is different in dimension KYK hydrogen water generator which made by 40 years water science technology

Don't you want to try it?
• Compact size Alkaline water
• Simple and stylish design
• Advanced technology-intensive special membrane electrolyzer system
• No ozone odor
• Rich Minerals
• Clean and good taste
• Fail-free ceramic valve mounting
• Built-in filter chip for sensing capacity, life span, similar filter and reuse filter for hygiene safety and equipment
• The highest dissolved hydrogen content more than 1575ppb
• Automatic cleaning function system after using
[POINT 1]
Equip a premium aluminum hairline front panel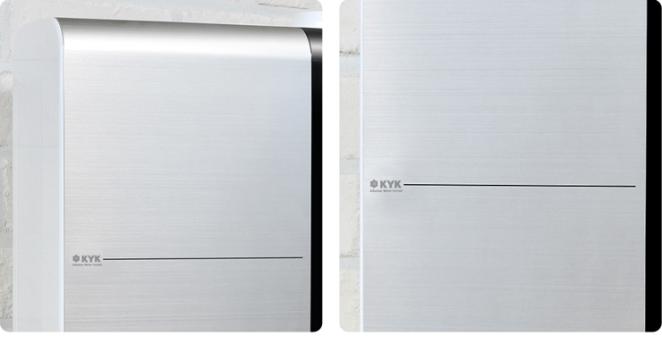 [POINT 2]
A system for generating ozone-free, Mg-free high-quality hydrogen
water with abundant minerals without
water tanks on both poles based on patented technology
for automatic water route switching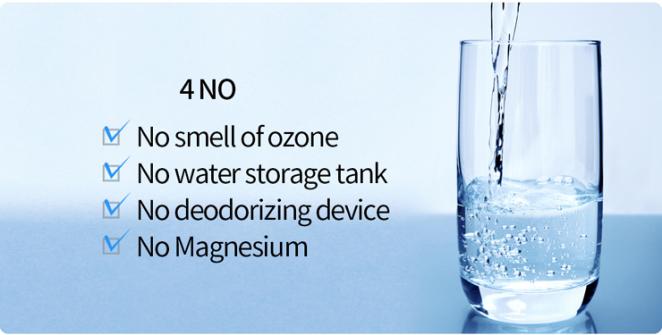 [POINT 3]
an purify weak and strong hydrogen water, release sterilization/disinfection water.
System for voice message by purpose ON/OFF.
Advanced technology-intensive special cation exchange membrane electrolytic cell system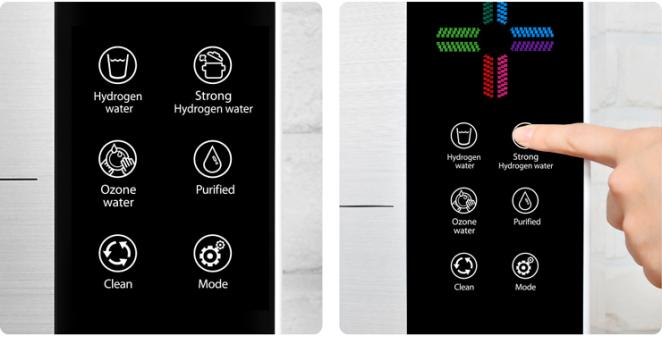 [POINT 4]
New-concept high-performance ceramic valve system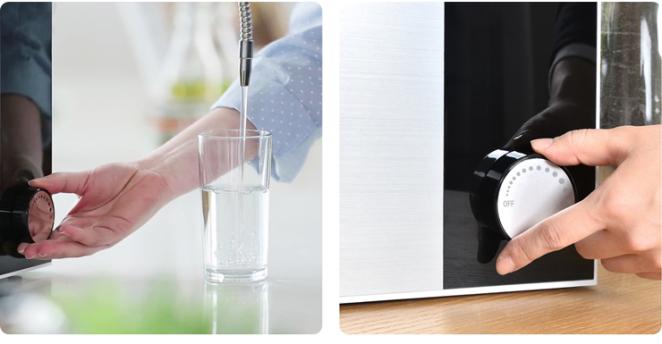 [POINT 5]
Innovative technology for over 1570ppb of hydrogen dissolved in water,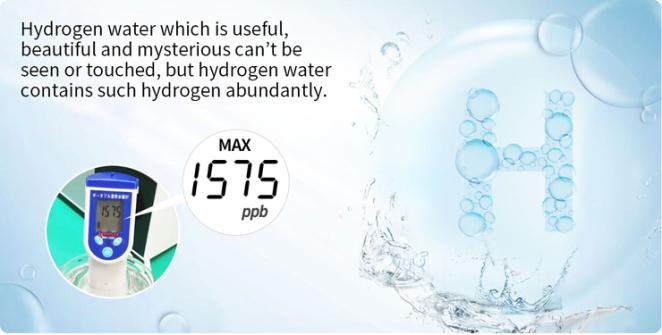 [POINT 6]
Actual amount used for hygiene safety and equipment.
System with functions to detect period of use, similar filter and reused filter.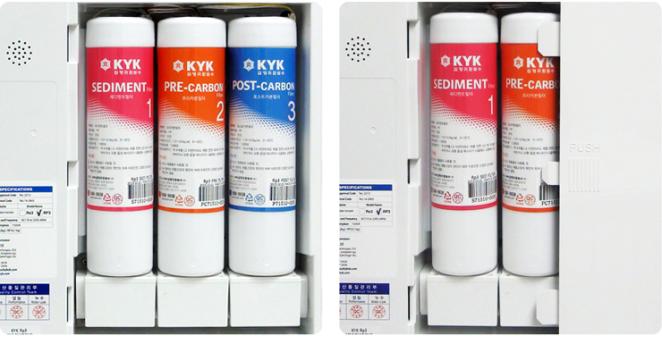 [POINT 7]
System for automatically cleaning after use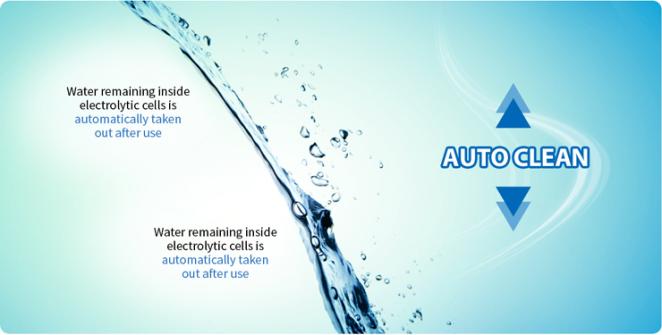 Product Size
314(W)mm x 425(H)mm x 124(D)mm
Weight
5.1kg
Water release type
Direct type / Premium ceramic valve system
Purifying filter
Premium composite filter 3
Rated voltage
AC 220V, 60Hz
Power consumption
70W
Electrolytic cell
Cation exchange membrane
Hydrogen content
Maximum 1570ppb / average 1270ppb
Filter control
System for controlling the amount used and using period
at a filter chip installed in the filter control and the main control board
O.P.R
Maximum-620mV / average-410mV
Technology for generating hydrogen
Patented technology for generating high-quality hydrogen
emitting no ozone and no Mg
Electric safety certification number
XH070308-17001A
Electromagnetic wave certification number
MSIP-REM-K72-kykhizen3plus