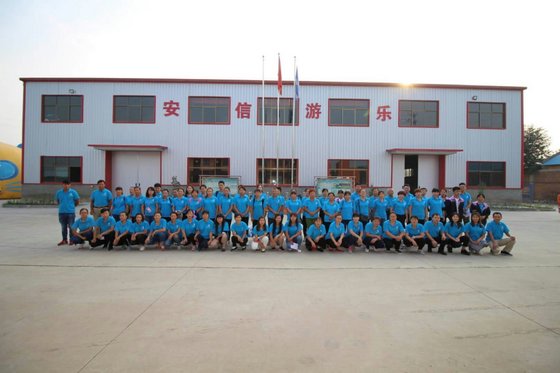 Welcome to ANXIN Amusement Equipment Co., Ltd! Established in 2004, as one of the high quality inflatable game manufacturers in China, we have 14 years experience for manufacturing and exporting, provide over 30000 inflatables per year to companies throughout the world. 
With 15,000 square meters factory and 3,000 square meters office building, we are located in Zhengzhou central China. We have over 20 skilled 3D computer technicians, Graphic Designers and Pattern makers, and over 150 skilled workers. 
Our main products including inflatable slide, inflatable pool, frame pool, inflatable castle, inflatable sport games, inflatable floating wart park, inflatable obstacles, water park design and so other OEM products.