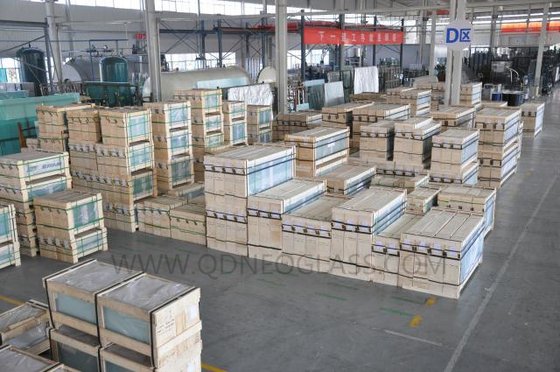 Membership

Free member

Registration Date

2016.01.29

Country/Region

China

City

Qingdao

Contact

Violet(Ms.)
QINGDAO NEO GLASS CO., LTD is a professional provider on glass solution with Laminated Glass, Tempered Glass, Insulating Glass, Mirror, Back Painted Glass, Polished Glass,

Glass Louvre, Float Glass etc. Some of those glass can be Cut to Size/ Shape, Polished,Holes, Cutouts, Heat Soaked or processed in other ways. The Company is located in the

Huangdao District, Qingdao, one of the biggest glass center in China.Qingdao Port is the 3rd largest Ocean port in China. It also has one of the 18 container distribution hubs

in the country. That Hub connects Qingdao,China with Russia, East Europe and West Asia. The diversified, convenient and flexible transportation facilities make it much easier and flexible to deliver the glass to anywhere in the world.

Qingdao Neo Glass Co.,Ltd is specialized in processed glass for residential and commercial buildings with two plants. Its big products range makes it available and flexible to

ship mixed containers with different glass items..Our main products include Energy Efficient Glass, Laminated Glass (SGP), Tempered glass, Insulating Glass, Glass Mirror

(Laminated Mirror), Painted Glass, Polished Glass/Louvre Glass and other architectural glass. We can also process the glass as below : Cut To Shape, Ceramic Paint/Frit, Heat Soaked Test, Heat strengthened etc.

Besides, our sister manufacturers can produce Bent Glass, Auto Glass, Acid Etched Glass. We also wholesale Float Glass, Low Iron Glass/Ultra Clear Glass, Patterned Glass,

Wired Glass, Solar Glass, Low E glass, Aluminum Frame, Hardware, Facilities for Shower Room, Etc.

Furthermore, we can also supply facilities or products relevant to the line, such as Glass Trolley, Glass Claps,Hardware and Stainless Steels for bathroom etc.

Whatever youd like, what we would do our best to supply with and satisfy with you.