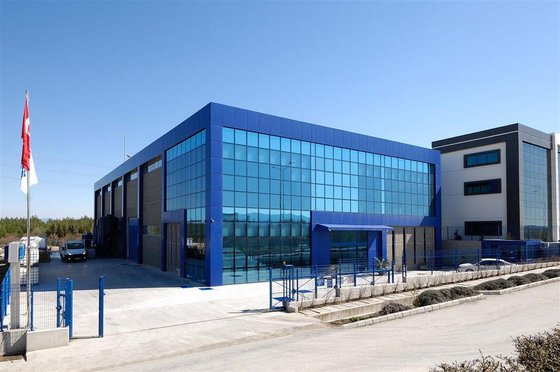 ISONEM is a world-leading manufacturer and exporter of construction chemicals, paints, coatings, adhesives and sealants. The Company provides a comprehensive product range covering multiple product categories to a wide spectrum of end-users. Isonem was founded in Turkey in 1996. Today, it has business presence in 20 countries and territories around the world. With these points of presence and an international network of distributors and dealers, ISONEM products are sold in more than 50 countries.

Product range covers;

- Construction Chemicals (Cementitious Materials, Tile Adhesive, Grout, Repairing Mortar, Waterproofing materials, Concrete Hardener, Plaster)
- Paints (Building and Industrial Paints; Outdoor and Indoor Emulsion Paints, Epoxy, Acrylic, Polyurethane based)
- Insulation Materials (Heat insulation, waterproofing materials)
- Coating (Floor coatings, Roof Coatings, Pool Coating)
- Flame Retardant Paints and solutions
- Stamped Asphalt & Concrete materials,sealer
- Water repellent materials for interior and exterior applications.
- Building Materials
- Chemical Anchor

With German and France know-how formulations and with expert engineers that have been educated in Germany in the waterproofing and chemicals fields, the company has been entered to Turkey market with suitable prices both in the production and the quality.

The main aim of the company is to expand its seller network worldwide and to increase exports. In the direction of this aim the company has been initiated an extensive development towards future by following both national and international projects.
Selling Categories
- Chemicals >> Adhesives & Sealants
- Chemicals >> Paint & Coatings
- Construction & Real Estate >> Fireproofing Materials
- Construction & Real Estate >> Heat Insulation Materials
- Construction & Real Estate >> Waterproofing Materials