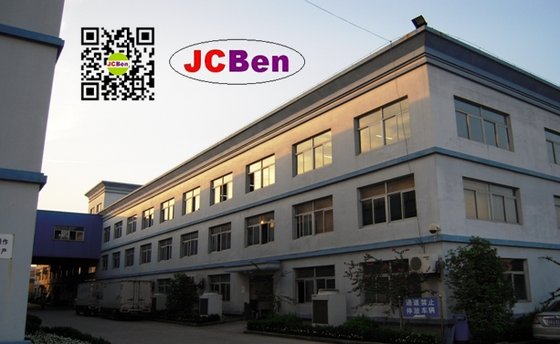 JCBen Enterprises Co. Ltd. is a professional Textile Materials manufacturer in Taiwan. We has been entrusted with offering the highest quality and best products too meet our customers' needs for textile industries from the start. Through our aggressive designers and introduction of new products, we have become a leading supplier for the global market. Our brand, JCBen, had an marvelous reputation of developing and supplying reliable products around the world. Customers are satisfied with our wide range of services.

Our main products include:

Webbing :
Elastic Band, Furniture Elastic, Printing Ribbon, Cotton Twill Tape, Nylon Tape, Velcro Tape, Knitted Band, Jacquard Ribbons, Shoelace, Reflective Tape, Curtain Tape, Mattress Tape, Ribbon, Sport Head Tape, Wrist Tape and Braid Tape.

Trimming Lace :
Chemical Lace, Embroidery Lace, KnittedTrimming, Knitted Lace, Metallic Lace, Velvet Lace, Rope, Cord, Collar, Cotton Lace, Rashel Lace, TC Lace, Elastic Lace, Fringe, Tassel and Nylon Elastic Lace.

Fabric :
Knitted Fabric, Printed Fabric, Woven Fabric, Acrylic Felt, Non Woven Fabric, Nylon Fabric, Cotton Fabric, Silk Fabric, Rayon Fabric, Lace Fabric, Mattress Fabric, Oxford Fabric, Reflective Fabric, Curtain Fabric, Embroider Fabric, Interlining, Satin Fabric and TC Fabric.

Textile Accessories :
Lunchbox Band, Twisted Cord, Luggage Strap, Medallion Strap, Suspender, Sport Band, Belt, Book Strap, Pet Strap, ID Lanyard, Camera Strap, PVC Cell Phone Bag, Sheer Bag, Velvet Bag, Socks, Towel, Clothing, Tabel Cloth, Reflective Vest, Cosmetics Bag and Protect Wrist Band.

Garment Accessories :
Underwear Buckle, Zipper, Button, Embroider Label, Thread, Shoulder, Printing Label, Hardware Buckle, Pin and Plastic Buckle.