UVB Phototherapy Lamps For Vitiligo Psoriasis Handheld Home Use

KN-400

3BL
Indications :
vitiligo ,psoriasis vulgaris, eczama, dermatiits mycosis fungoides
Feature:
narrow band UVB light therapy for psoriasis, vitiligo , eczema and other skin disoder

Use special lamp, long life and high treatment effect.

LCD display treatment time and has a alarm function in it.

There is a comb for treatment of scalp and the length of comb tooth is 3cm, just keep normal irradiation distance.

Compact and light,can be taken with by patients themselves.

With high intensity radiation and better treatment effect.

the timer auto control the lamp on and off, ensure the patient's safe.

Legerity & portable,with lower price,suitable for family use
Technical data of UVA :
Power:9W
Voltage:60V
Electric current :0.17A
Type:PL-S9W/10/2P
wavelength:350-400nm, peak:365nm
Technical data of UVB :
Power:9W
voltage:60V
Electric current:0.17A
type:PL-S9W/01/2P
wavelength :311-313nm,peak value311nm
Package:
1 uvb lamp with built in timer
1 box
1 comb
1 USA plug , if other type plug with given a power adaptor
1 instruction in English
1 clinic instruction
Option:
1 protective glasses
How to use it ?
The patient expsoses his or her affected skin to the UVB light,clothing covering the affected skin is removed before the treatment begins.

For narrow bank treatment, a patient will generally have treatments three times/week. the first exposure to the light is usually quite short ,as short as a few seconds.

Exposure time depends on the person's skin type and the intensity of the light emitted from the bulbs
Our services
We offer OEM and ODM service
500-800 hours warrantee
Picture Detail: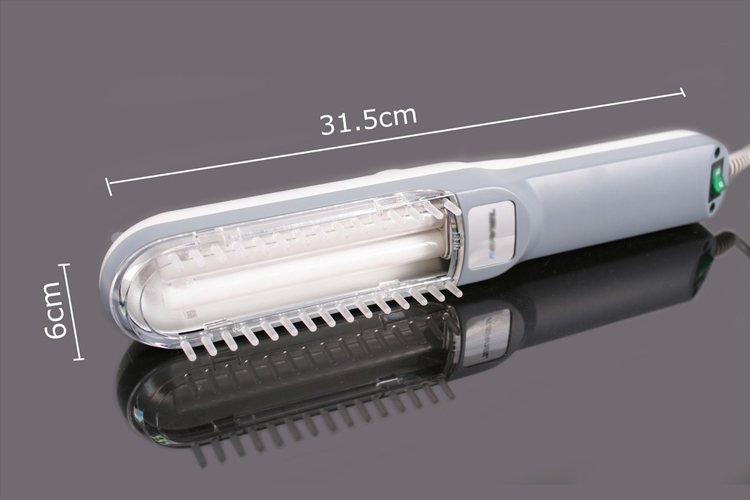 PHILIPS 311NM LAMP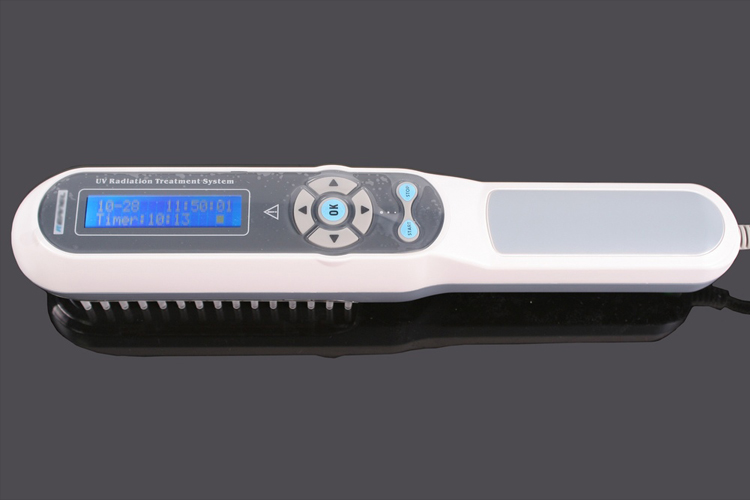 Build in smart timer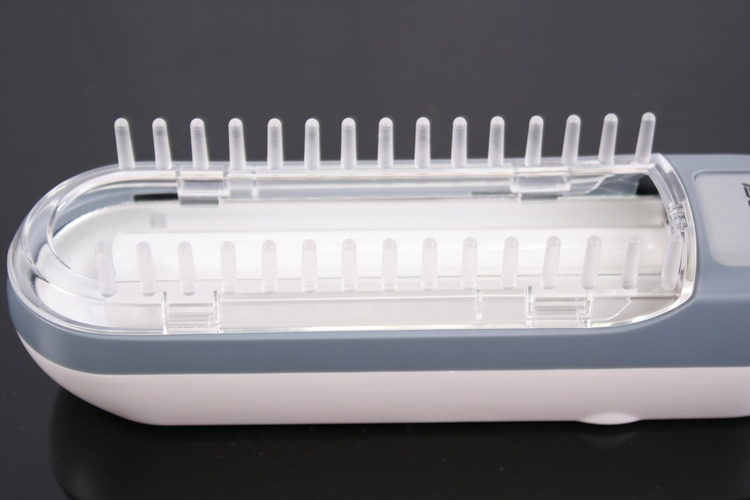 Comb for scalp psoriasis
120V USA PLUG or 230V EU plug alternative
Before treatment and atfter treatment