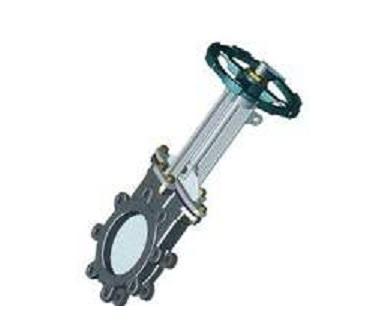 Knife Gate Valve
Cast stainless steel body, gate, packing gland and yoke.
• Gate desinged to withstand full 150 PSI reated pressure as required by MSS SP-81
• Body cavity, seat configuration and beveled gate designed to provide shut-off capability in thick media such as pulp stock, slurries, or with solid media such as pellets of powders.
• Easy conversion from handwheel operator to cylinder, bevel gear or electric motor operator using cast yoke.
• Enclosed brass stem busing provides reduced operating torque and protection of the stem busing from harsh enviroments.
• Hardened 410 stainless steel seat available to prevent galling in high cycle and/or high end applications or abrasive applications.
• Stainless steel stem for corrosion resistance.
• Teflon wiper in packing to provide gate support and stablize packing
seal.
• Full port ID.