Korea CE Certificate Blunt Cannula Type Eye Brow Lifting Pdo Thread Lift Mono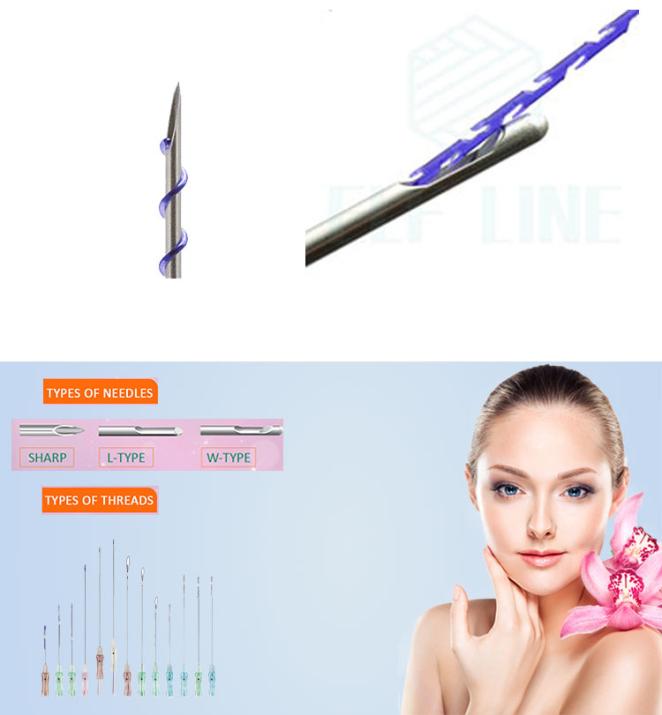 what's PDO thread?
PDO lifting thread is a kind of line that can improve relaxed skin. It is also a very popular raw material for micro-plastic products. The PDO lifting thread is embedded under the skin tissue to enhance the skin, promote the growth of collagen, remove wrinkles and brighten the skin.
This treatment has high safety, adjustability and short-term response. Once the PDO thread is absorbed, collagen will grow, which will last for up to two years. With this advantage, it will promote more collagen production, blood circulation, skin regeneration, can tighten and enhance the skin, improve skin condition. PDO lifting thread is suitable for any part of the body, such as the face, around the eyes, eyebrows, buttocks, neck, chest, etc.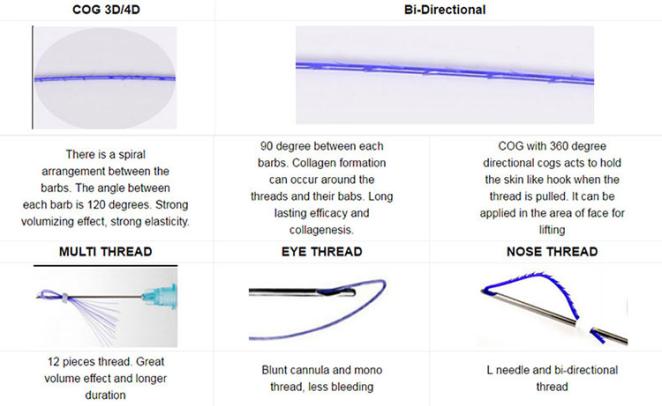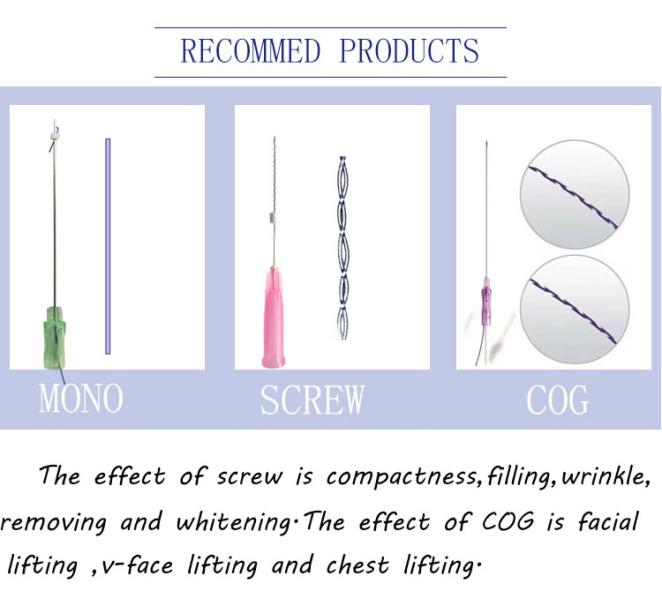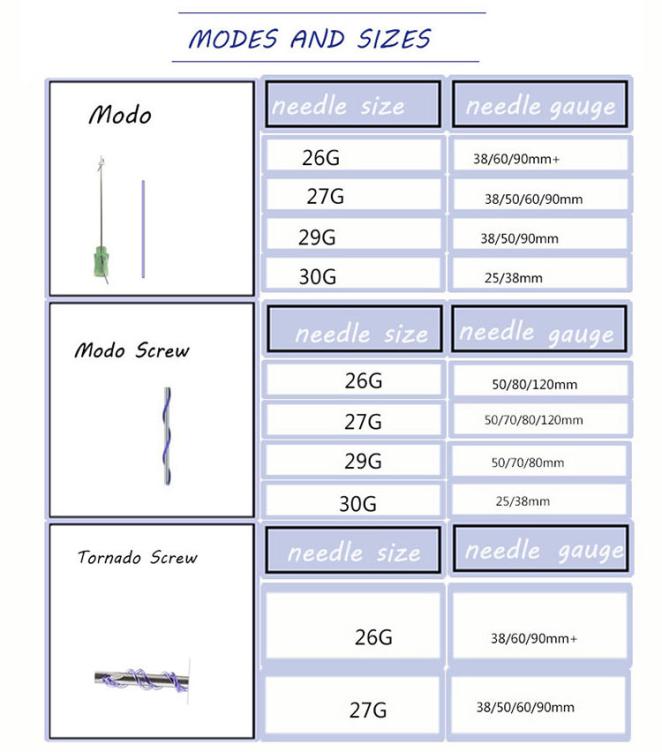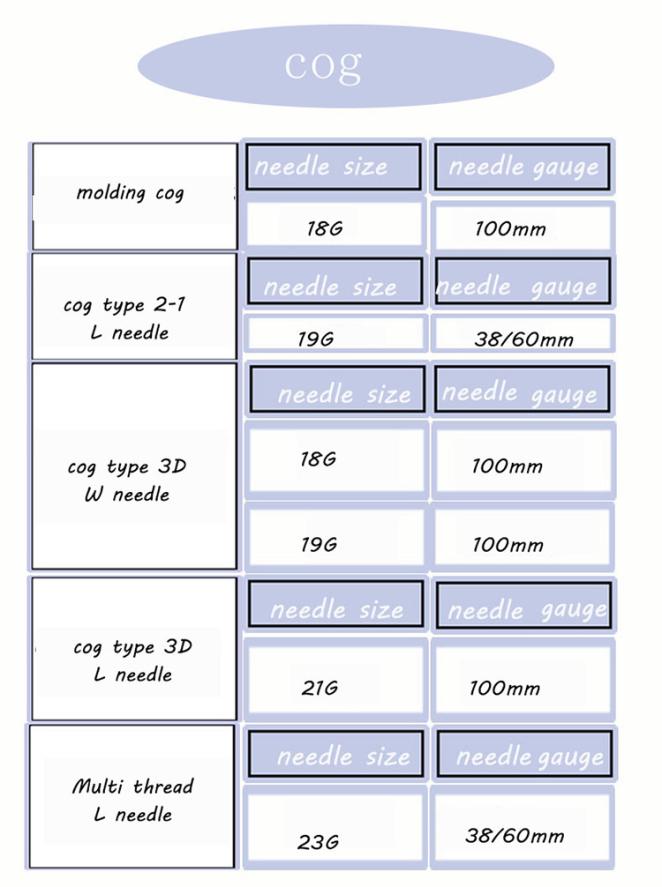 Different types of PDO lifting thread can be embedded into skin SMAS layer through different types of beauty needles. SMAS layer is located between subcutaneous fat and muscle, which connects the special layer of skin between skin and muscle. Because of aging and skin sagging together, through stimulation of these parts, the layer can be lifted and tightened, so that the skin can regain its youthful state.
What Are The Side Effects Of Using PDO Lifting Thread For Line Carving? No matter the thickness of PDO lifting thread, it is protein line. It can be absorbed and metabolized by human body in about 6-8 months, so there is no residual problem. When the thread is implanted subcutaneously, it will feel something inside temporarily. It will feel pulled by something when making facial expressions or laughing. These are normal phenomena. Do not rub it deliberately or make exaggerated expressions deliberately within a week or two. This feeling will gradually disappear within two weeks. Bleeding is also a common condition, because beauty needles may break through blood vessels and cause slight internal bleeding. Ice compress in time after operation can accelerate the disappearance of Bleeding. PDO lifting thread care scavenging free radicals promote liver detoxification promote toxin promte metabolism regulate endocrine inhibit the activity of tyrosinase, thus inhibiting the formation of melanoma, Reinforced oxygen sparse matrix, repair damaged skin fuctions of detoxification healthy opsonized etc in view of skin dark heavy dark heavy dark yellow chloasma sunburn pregnacy spots such as shading effect is best and can enhance the bodys immune ability regulating human disorders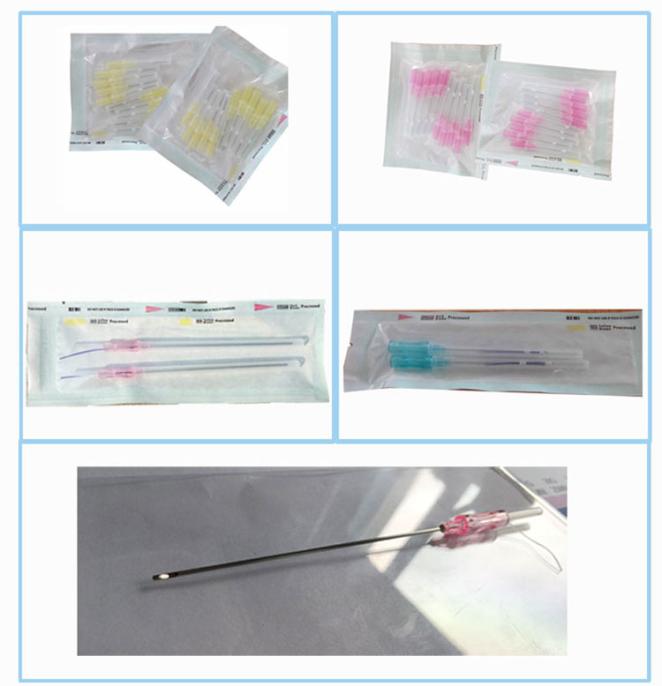 Our factory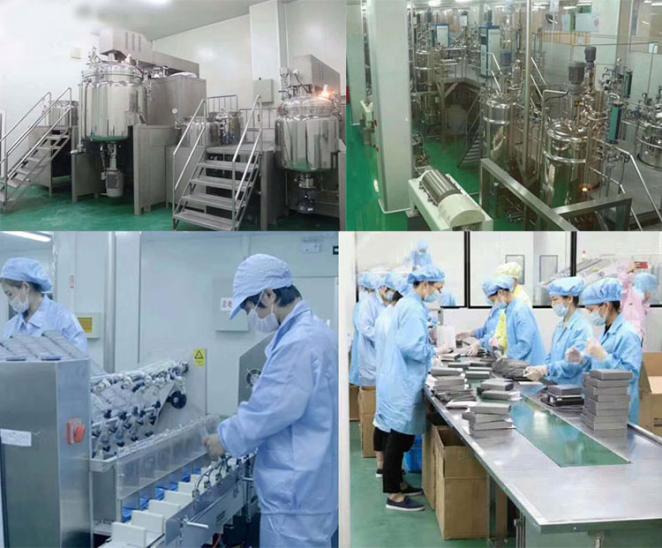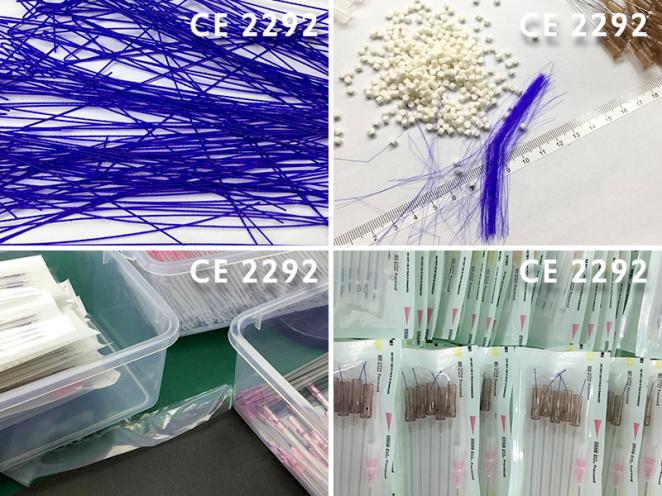 FAQ: Q: What is the MOQ?
A: We welcome small quantity for testing. MOQ is only 1 package!
Q: Can I mix different models?
A: Sure!
Q: Can I add or delete items from my order if I change my mind?
A: Yes!
Q: Can I put my own logo (OEM)?
A: Yes!
Q: When you ship my order?
A: Normally 2 days after receiving your payment, but it can be negotiated based on order quantity. Hope you could understand!
Q: How can you guarantee the production quality?
A: We have 10-year experience. We have strictly quality control system in our production process. We have 4 times inspection for each finished product before package.
Q: What are the differences between PDO, PLLA and PCL?
A:The main difference is in longevity, stiffness and tensile strength: PDO (Polydioxanone) dissolves after 6-9 months PLLA (Poly L Lactic Acid) dissolves after 12-18 months PCL (Polycaprolactone) dissolves after 24- 36 months