Korea Hair Regrowth Drink, Enzyme Drink, Healthfood, Vegetable Ingredients, Hair Nutrition,Anti Bold
Description
Daily Drink for Your Hair Growth
100% Natural Vegetable Ingredients, No Worry for Resistance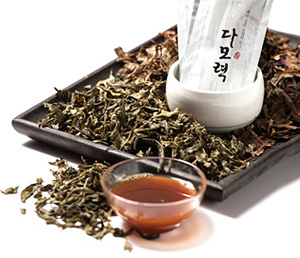 DamoRyeok(hair Regrowth Drink)
Just Drink Like a Juice, It will protect you from Hair Loss
In 2014, a doctor's secret recipe to prevent hair loss made a big hit in Korea. The recipe consists of 3 medicinal herbs as active ingredients.
DamoRyeok fermented these ingredients to improve absorption like sports drinks and to work toward superior hair regrowth. Thus, its fast treatment of hair loss is the biggest advantage.
Moreover, it contains hair care patent material PG401(certified as promoting hair growth), DamoRyeok is made of 100% natural plant ingredients, so it can be safely used by pregnant women as well.
High Absorption makd body condition for Active Hair Growth
Ingredients are extracted and broken down by fermentation, thus giving rapid hair loss cure
Controlling hormone inducing hair loss, anti-inflammatory, antioxidant and expediting hair nutrient supply are working in complex to solve the fundamental problem of hair loss
-Help blood circulation of the scalp and inhibit free radicals that destory protein promoting hair growth
-Control hormone DHT causing hair shedding
-Remove Demodex Folliculorum and prevent inflammation to make optimal environment for the hair root
-Animal testing result shows hair growth was 1.9 times faster tha the control group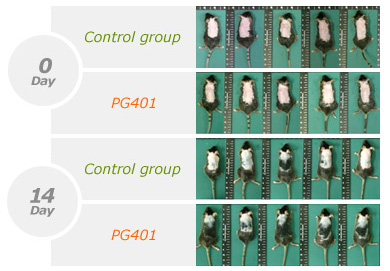 Made of Plant Ingredients that Even Pregnancy Woman can Consume
100% organic plant ingredients safe for long-term intake
Suitable for both men and women
Cultivated in global GAP designated area and obtained Korean organic certification
Obtained patents(PG401) in Korea, United States and Japan
Easy carry pouch helps steady intake
| | |
| --- | --- |
| Target | Hair Loss |
| Category | Hair Regrowth Drink |
| Ingredient | Fermented houttuynia cordata 50%, Fermented perilla frutesoens 45%, Dried green tea 2.5%, PG401(Kiwiberry extract, USA/Chile. Solids 45%) 2.5% |
| Weight | 1200ml(20ml x 60pack of liquid) |
| Recommended Intake | Take 1~3 times a day, mix with water or drink by itself |