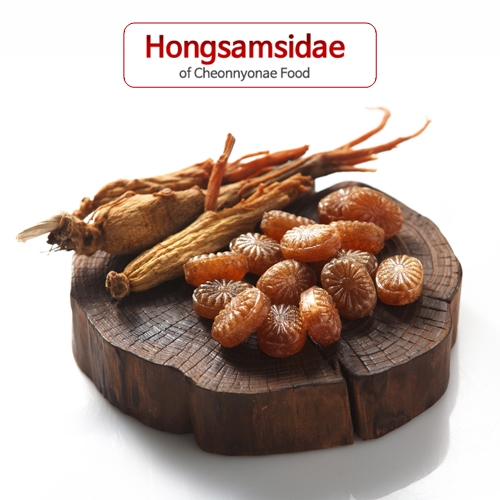 The company that delivers health and happiness to people!

The era of red ginseng has come.
Articles have appeared time and again that red ginseng has excellent preventive effects against the outbreak of new influenzas or that patients with various cancers have been cured orexperienced favorable results with the help of red ginseng.

That is all because of red ginseng's excellent efficacy on the human body's immunity.

The company has made endeavors to make red ginseng with these good properties easily available at reasonable prices to the general public in various forms of product including candies, jellies, chocolates and crunches. Especially, it adopts the theories of Yin-Yang and Wu Xing(Five Elements) in an effort to design and develop a variety of functional health products that are tailored to individual physical conditions.

The Company, Hongsam Sidae, has supplemented equipment and machinery and made a great deal of investment in facilities and R&D activities with a view to shipping wonderful products to the world customers and attracting their attention and affection.

All the employees have made and will always make their best to return your encouragement under the Company's motto of "Make yourself the master of where you find yourself, and everything will be truthful and sincere to you wherever you are".